These Air Fryer Parmesan Sweet Potatoes make a perfect side dish for your meal. They are super quick to make and have a great balance of sweet and savory flavor that you'll love.
» You may also love these Crispy Air Fryer Sweet Potato Chips or this Air Fryer Butternut Squash.
Super Useful Air Fryer Accessories
Once you've started using your air fryer more regularly, you'll find there are so many other ways you *could* be using it, if you had a few extra useful accessories. Here are a few favorites that we use almost every day.
12-piece accessories kit for 3.7-5.8 quart air fryers – includes silicone cake pan, cake barrel, pizza pan, toasting/warming rack, skewer rack, silicone mat, bread rack and more
Thermopen instant read thermometer for checking the internal temp of your meats
Evo Oil Sprayer Bottle – BPA, latex, and dehp-free plastic, won't clog or shatter, reusable, refillable, recyclable
I could probably eat these sweet potatoes every day. I love potato wedges and cottage fries, especially made in the air fryer, but we eat those so often that it's fun to try something new once in a while. They're amazingly good.
If you're not sure about sweet potatoes and don't really make them, give these a try. You'll be surprised by how sweet and delicious they are. They're very similar to sweet potato fries, but even more like candy in a bowl. Quickly throw 2 sweet potatoes in the air fryer for a fast and easy side dish.
In the air fryer, each cube of potato crisps up nicely on the outside, while the inside becomes so soft and sweet. The savory flavor of the butter and Parmesan cheese offsets the sweetness, making them irresistible little morsels.
You can pair these with just about any main dish, which makes them versatile for any dinner. See the web story version.
Ingredients You'll Need
Sweet potatoes – 1 1/2 pounds or 2 large potatoes, peeled and cubed
Butter – Use salted butter for the added flavor.
Parmesan cheese – We always like to grate the cheese fresh but use what you have handy. Finely grated cheese works best here.
Salt and black pepper
Garlic – A fresh clove, minced.
How to Make Air Fryer Parmesan Potatoes
All you really need to do is peel and dice the potatoes, toss them with the butter, Parmesan, salt and pepper. Add minced garlic or some garlic salt, if want it.
Toss them in a bowl with the ingredients until they're well coated.
For this, you're going to want to use finely grated Parmesan. You can grate your own with a micro planer to get it very finely shredded, or buy it that way. Larger grated cheese doesn't work as well. It doesn't coat the potato pieces well, so it falls off or turns a bit greasy.
Pour the potatoes into your air fryer basket. It doesn't have to be in one layer. They'll cook even when stacked up.
Cook them in the air fryer at 400° F for about 20 minutes, shaking the basket halfway through to cook evenly.
Serve them right when they come out of the air fryer, with a little of the extra Parmesan sprinkled on top.
Can I Reheat Roasted Sweet Potatoes?
They can be reheated later, but they'll lose their crispiness. If you need to reheat them again if you have leftovers, I suggest putting them back in the air fryer for about 5 minutes on 400° F to warm and crisp them again.
Can I Freeze These Sweet Potatoes?
You can freeze the sweet potato cubes both before or after cooking. Just reheat them or bake them from frozen when you're ready to eat them.
Cook times will vary depending on whether they're cooked or not before freezing. If pre-cooked give them 15 minutes at 400° F. If they were frozen raw, cook at 400° for 25 minutes. Don't forget to shake the basket halfway through cooking.
OUR FAVORITE AIR FRYER
COSORI PRO LE 5-QT AIR FRYER
There are a lot of features to love about this air fryer, but top of our list are the tempered glass display, super easy to clean basket, and ability to add shake reminders.
Why Use an Air Fryer
An air fryer is an incredibly easy way to cook just about anything. You place the food in a fryer-style basket and hot air rapidly circulates all around the food, making the food crisp – much like deep-frying, but without the oil. You can cook anything you'd make in the oven.
Related Posts:
Like this recipe? We'd love for you to share it with your friends on social media. For more great recipes, follow us on Pinterest and Facebook, where we share our recipes daily.
Air Fryer Parmesan Sweet Potatoes
These Air Fryer Parmesan Sweet Potatoes make a perfect side dish for your meal. They are super quick to make and have a great balance of sweet and savory.
Ingredients
1.5

pounds

sweet potatoes

peeled and cubed (about 2 large potatoes)

1

tablespoon

butter

melted

1/2

cup

shredded Parmesan cheese

about 40g, divided

1/2

teaspoon

salt

1/4

teaspoon

ground black pepper

1

clove

garlic

minced (if desired)
Instructions
Preheat the air fryer to 400°F.

Place the cubed potatoes in a bowl. Pour over the melted butter, most of the Parmesan cheese (reserving a little to sprinkle on before serving), salt, pepper, and garlic (if using). Stir to coat.

Add the seasoned sweet potatoes to the air fryer basket.

Cook for 20 minutes. Shake the basket once halfway through to ensure even cooking. Serve with remaining shredded Parmesan sprinkled on top.
All air fryers have different wattage and may cook at different rates. You may need to adjust the time or temp for the best results.
Nutrition
Calories:
305
kcal
Carbohydrates:
70
g
Protein:
6
g
Fat:
1
g
Saturated Fat:
1
g
Polyunsaturated Fat:
1
g
Monounsaturated Fat:
1
g
Cholesterol:
2
mg
Sodium:
785
mg
Potassium:
1176
mg
Fiber:
10
g
Sugar:
15
g
Vitamin A:
48290
IU
Vitamin C:
9
mg
Calcium:
123
mg
Iron:
2
mg
🥧 If you're interested in more great recipes, I share all my favorite recipes over at A Food Lover's Kitchen, and you'll find Instant Pot recipes at A Pressure Cooker Kitchen, and cocktails and drinks at Savored Sips. Check it out today!
Pin it for later!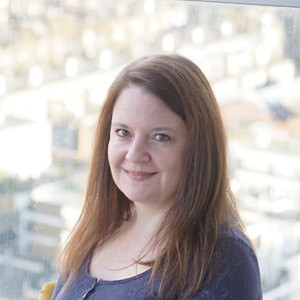 Laura is a passionate foodie and owner of Air Fry Anytime She is dedicated to sharing delicious recipes and helpful tips for using air fryers at home. With years of experience in the kitchen and a love for healthy, flavorful cooking, Laura has become an expert at using air fryers to create amazing meals that are both nutritious and delicious.