These Crispy Air Fryer Breaded Mushrooms are crunchy on the outside and soft and juicy on the inside. They are so snackable, you won't be able to stop eating until they're gone.
Look for more snacks? Try these Air Fryer Pork Belly Bites and Air Fryer Kale Chips.
One of my favorite breaded snacks is mushrooms. I used to order them whenever I saw them on a fast food menu. It was somewhat of a rarity to find them, though. Now I can make them at home any time I want with this recipe and my trusty air fryer.
The best part about making them in the air fryer is that you don't sacrifice the crispy goodness and it uses way less oil, like with air fryer frozen French fries and onion rings.
Ingredients You'll Need
These breaded mushrooms can be super easy, with just a few ingredients. Or you can dress them up with more seasonings and spices, if you want more flavor.
Baby mushrooms – Use small button mushrooms for the best outcome. Larger mushrooms don't cook as quickly on the inside so you will have crispy done mushrooms outside, and raw inside.
All-purpose flour
Salt and ground black pepper – this is all the seasoning you really need for good flavor, but you can also add additional seasonings like paprika, oregano, sage, garlic salt, or any kind of dry seasoning you like.
Egg
Milk
Breadcrumbs – Finely ground breadcrumbs work best for these, but you can also use Panko. When I use Panko, I try to break up the crumbs a bit smaller so they stick to the mushrooms better.
How to Make Breaded Mushrooms
The best way to make sure your mushrooms are crispy and the breading stays on is to make a dipping station.
You'll need three bowls or plates.
Flour seasoned with salt and pepper.
Egg and milk (and garlic, if you like).
Plain breadcrumbs or Panko. Note: You can also add additional spices to the breadcrumbs if you wish – like paprika, Italian seasoning, or garlic salt.
Step One
Start by rolling the mushrooms in flour. This will help the breading stick to the mushrooms.
Step Two
Next, roll them in the egg mixture. Coat them well, but then shake off any excess egg.
Step Three
Then roll them in the breadcrumb mixture. Again, coat them well, but shake off excess crumbs.
Step Four
Put the mushrooms on a tray. Spray them with cooking spray. The more evenly they're sprayed the more golden they will get all around. It's not necessary to spray them at all, but they won't get golden crispy if you don't.
Put them in the air fryer, spaced out if possible, at 400° F (200° C) for 10-12 minutes, or until they're looking browned and crispy. If you shake the basket half way do so very carefully. If the mushrooms are stuck to the basket it could rip the coating off.
Why Use an Air Fryer
An air fryer is an incredibly easy way to cook just about anything. You place the food in a fryer-style basket and hot air rapidly circulates all around the food, making the food crisp – much like deep-frying, but without the oil. You can cook anything you'd make in the oven.
How to Reheat Fried Mushrooms in the Air Fryer
It's also super easy to reheat fried mushrooms in the air fryer. If you happen to have some left overs, you can re-crisp them in about 5 minutes in the air fryer.
You can also air fry or reheat fried mushrooms that you bought at the store. Usually store-bought crispy mushrooms have oil on them already, so all you need to do is put them in the air fryer and cook them for about 8 minutes. If cooking from frozen, they'll take about 10 minutes.
Always shake the basket halfway through cooking.
What to Serve Breaded Mushrooms With
These make a great appetizer or snack. I usually make a big batch and set them out in the afternoon when we're watching a movie. They're gone in no time. These mushrooms love a good sauce.
>> Looking for more great air fryer snacks? Try these Quick & Easy Air Fryer Snacks.
Air Fryer Frozen Breaded Mushroom Brands
I usually prefer to bread my own mushrooms at home, because you get less additives and preservatives. You can also control the amount of oil going on. But there are some great brands that you can buy at the store as well.
Our favorite brands of breaded mushrooms to air fry are:
Molly's Kitchen Whole Battered Mushrooms
Farm Rich Breaded Mushrooms
Tips For Making the Best Breaded Mushrooms
Choose mushrooms of a similar size – this will ensure the mushrooms cook evenly.
Use fine breadcrumbs – Panko is too large of pieces to make for good breading on mushrooms. It's best to use finely ground breadcrumbs. If you only have Panko, put it in the food processor for a minute to break it down.
Cooking oil spray – You can use whatever cooking oil spray you like, but it needs to be a fine mist so it coats the mushrooms evenly without ruining the breading.
Space the out – It's best to space these out in the air fryer and not over lap them. They will cook better with space in between.
What Oil & Oil Sprayer is Best for the Air Fryer?
The biggest issue most air fryer lovers face is finding the right oil and oil sprayer to use on food cooked in the air fryer. A fine mist of oil will help the entire piece of food crisp evenly, so it's very important.
My personal preference is to use canola oil, extra virgin olive oil, or avocado oil. I use both a refillable spray bottle like the Evo one pictured below and non-propellant extra virgin olive oil, which has not harmful aerosols or chemicals.
Frequently Asked Questions
What are the best mushrooms to use?
I use baby button or bella mushrooms. They're the perfect size. You can also use regular sized button mushrooms, cremini mushrooms or small Portobello mushrooms. Just make sure whatever mushroom you use they are all the same size.
How do you get the coating to stick?
The process of dipping the mushroom into the flour, egg/milk mixture, and then the breadcrumbs is what helps the coating stick. Don't skip this step.
What to Serve with This Dish
There are so many options for main dishes to serve with this dish. You can make these all in the air fryer or in the oven, if you wish.
Like this recipe? We'd love for you to share it with your friends on social media. For more great recipes, follow us on Pinterest and Facebook, where we share our recipes daily.
Air Fryer Crispy Breaded Mushrooms
These Air Fryer Crispy Breaded Mushrooms are crunchy on the outside and soft and juicy on the inside.
Ingredients
8

ounces

baby mushrooms

200 grams

1/3

cup

flour

45 grams

1/2

teaspoon

salt

1/4

teaspoon

ground black pepper

1

egg

1/4

cup

milk

60 grams

1/2

cup

breadcrumbs

60 grams
Instructions
Clean the mushrooms and remove any long stems.

Make 3 dipping stations: a plate for flour, salt and pepper, a bowl for the egg and milk (whisked together), and a bowl for the breadcrumbs.

First coat the mushrooms in the flour. Then dip them in the egg mixture, shaking off any excess. Then roll them in the breadcrumbs. Complete the breading process for all the mushrooms.

Set the mushrooms in the air fryer basket, spaced out a bit. Spray evenly with oil. Air Fry at 400° F (200° C) for10-12 minutes, depending on your preferred level of crispiness, carefully shaking the basket at the halfway point.
Notes
Use finely ground breadcrumbs for a more even coating.
There's no need to spray store-bought breaded mushrooms before putting them in the air fryer.
Mushrooms can be cooked from frozen. They will need an extra 2 minutes to cook through.
All air fryers have different wattage and may cook at different rates. You may need to adjust the time or temp for the best results.
Nutrition
Calories:
130
kcal
Carbohydrates:
21
g
Protein:
6
g
Fat:
2
g
Saturated Fat:
1
g
Polyunsaturated Fat:
1
g
Monounsaturated Fat:
1
g
Trans Fat:
1
g
Cholesterol:
42
mg
Sodium:
415
mg
Potassium:
330
mg
Fiber:
1
g
Sugar:
3
g
Vitamin A:
97
IU
Vitamin C:
1
mg
Calcium:
65
mg
Iron:
2
mg
🥧 If you're interested in more great recipes, I share all my favorite recipes over at A Food Lover's Kitchen, and you'll find Instant Pot recipes at A Pressure Cooker Kitchen, and cocktails and drinks at Savored Sips. Check it out today!
Pin it for later!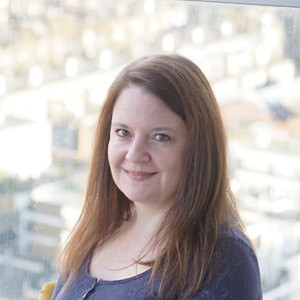 Laura is a passionate foodie and owner of Air Fry Anytime She is dedicated to sharing delicious recipes and helpful tips for using air fryers at home. With years of experience in the kitchen and a love for healthy, flavorful cooking, Laura has become an expert at using air fryers to create amazing meals that are both nutritious and delicious.