This Air Fryer Kale Chips recipe makes a batch of perfectly crispy kale chips in under 5 minutes. All you have to do is season with salt or seasoning of your choice and crunch away.
» You might also like these air fryer brussels sprouts or air fryer crispy artichokes.
These kale chips are incredibly simple to make in the air fryer and so much faster than baking them in the oven. I always lamented having to get out the baking sheet, coat the kale with olive oil and watch them back for at least 10-15 minutes, never sure if they'd turn out good or not.
Why Make Kale Chips in the Air Fryer?
The air fryer takes all that extra stuff away. All you have to do is cut or tear the kale into small pieces, toss them in the air fryer, give them a spray of oil, and fry them to perfection.
When cooked in the air fryer, the kale gets super crisp on both sides since the air circulates around in the basket. They stay really light and crisp, without the worry that some pieces will be soggy while others are burned, like cooking in the oven sometimes does.
Kale chips make such a great snack for any time of the day and they can be seasoned any way you want.
Ingredients for Air Fryer Kale Chips
The beauty of this recipe is that you get a healthy crunchy snack in a couple of minutes with only 3 ingredients.
Kale – Look for green kale that is bright, vibrant, and firm
Olive oil – use a high-quality olive oil if you can, because the flavor does matter!
Salt + any other seasoning you might like
How to Make Perfect Air Fryer Kale Chips
As I've already mentioned above, making kale chips in the air fryer is super simple. There is just one important step to take before you're ready to fry them.
Cut the Stems Off
An important step you cannot neglect is to remove the stems from the kale leaves. The leaves are the only part you'll want to eat. The stems are very tough and fibrous.
Removing the stems is quick and easy if you buy large leafs of kale, instead of a bag of kale pieces. I've bought the kale pieces before, thinking it would save time but it ended up taking WAY more time because I then had to cut the stem off all the little pieces.
When you buy full leaves, you can slice the stem off in once piece, then quickly cut the leaf into smaller pieces.
Toss Them in the Basket
You can put as many kale leaves in the basket as you can fit. The more you put in the less likely they will float around in the basket. The air will infiltrate the pile, so there's no need to worry about stacking them.
I like to put the leaves in the basket, drizzle on some olive oil, and season with salt and pepper right there in the basket. Then toss them all with your hands to distribute. This saves the step of having to spray the basket too, and it doesn't get another bowl or plate dirty in the process.
Air Fry Them
There's no need to pre-heat the air fryer. In fact, if you do, or if you're cooking in 2 batches, you'll need to watch them more closely because they'll cook faster in a pre-heated fryer.
Air fry the kale chips at 375 degrees F (190 C) for 3-4 minutes, shaking the pan halfway through. I usually cook mine for 3 1/2 minutes, but you have to judge that as they cook. When they're looking a little brown on the edges, they're done.
How to Serve Kale Chips
Kale chips make the perfect healthy snack, especially if you have a salt tooth, like I do. You can season them with whatever type of seasoning you like. Try them with:
Salt
Shredded Parmesan cheese
Everything bagel seasoning
Cumin
Curry powder
Why Use an Air Fryer
An air fryer is an incredibly easy way to cook just about anything. You place the food in a fryer-style basket and hot air rapidly circulates all around the food, making the food crisp – much like deep-frying, but without the oil. You can cook anything you'd make in the oven.
Questions About Air Fryer Kale
How do I make sure they get crispy and not soggy?
Overcrowding your air fryer basket won't allow the kale chips to crisp up properly. To prevent this, work in batches if necessary. Don't put too much kale into basket at one time. It doesn't need to be just a single layer, but don't fill the basket all the way full either.
How can I store air fryer kale chips?
If you're planning to eat the kale chips within 2 days, you can just leave them in a bowl, uncovered, on the counter. They will stay nice and crispy for a day or two.
For longer storage, put the kale chips in a paper bag, or in a loosely sealed plastic bag lined with a paper towel. They keep well at room temperature for up to a week. If they lose their crunch, throw them back in the air fryer for a minute or two.
Like this recipe? We'd love for you to share it with your friends on social media. For more great recipes, follow us on Pinterest and Facebook, where we share our recipes daily.
Air Fryer Crispy Kale Chips
This Air Fryer Kale Chips recipe makes a batch of perfectly crispy kale chips in under 5 minutes. All you have to do is season with salt or seasoning of your choice and crunch away.
Ingredients
1

bunch kale

1

tablespoon

olive oil

1/2

teaspoon

salt
Instructions
Wash and pat dry the kale. Cut the tough rib out of center. Break the leaves up into chunks.

Place the kale inside the

air fryer

basket, drizzle with olive oil and sprinkle with salt. Toss with your hands to mix.

Air fry the kale chips at 375 degrees F (190 C) for 3-4 minutes, shaking the pan halfway through.
All air fryers have different wattage and may cook at different rates. You may need to adjust the time or temp for the best results.
Nutrition
Calories:
38
kcal
Carbohydrates:
1
g
Protein:
1
g
Fat:
4
g
Saturated Fat:
1
g
Polyunsaturated Fat:
1
g
Monounsaturated Fat:
3
g
Sodium:
296
mg
Potassium:
70
mg
Vitamin A:
1424
IU
Vitamin C:
17
mg
Calcium:
22
mg
Iron:
1
mg
Pin it for later!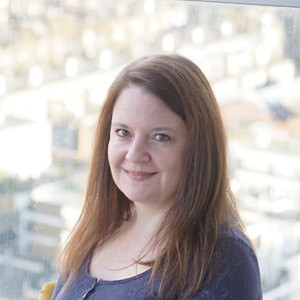 Laura is a passionate foodie and owner of Air Fry Anytime She is dedicated to sharing delicious recipes and helpful tips for using air fryers at home. With years of experience in the kitchen and a love for healthy, flavorful cooking, Laura has become an expert at using air fryers to create amazing meals that are both nutritious and delicious.