Air fryer baked sweet potatoes are crispy on the outside and fluffy on the inside. Taking half the time to cook in the air fryer than in the oven makes the air fryer a great way to bake your sweet potatoes.
» You might also like these 10 Easy Air Fryer Potato Recipes and Air Fryer Baked Apples.
OUR FAVORITE AIR FRYER
COSORI PRO LE 5-QT AIR FRYER
There are a lot of features to love about this air fryer, but top of our list are the tempered glass display, super easy to clean basket, and ability to add shake reminders.
Sweet potatoes are loaded with nutrients and health benefits. Baked sweet potatoes are tasty and very easy to make. Especially when using an air fryer, it is an excellent dish for weekdays and weekends alike. We love these parmesan sweet potatoes, sweet potato cubes, and the crunch of these crispy sweet potato fries.
The best part is you can make the potatoes in advance and store them for later use. So, if you are busy or had a long day, you can pull out a pre-baked potato and just give them a warm up in the air fryer.
For more air fryer side dishes try these 8 Thanksgiving Side Dishes to Make in the Air Fryer.
What Ingredients Do You Need?
There is nothing easier than making air fryer baked sweet potatoes. That's because it doesn't require any out-of-the-box ingredients. You can find everything in your kitchen pantry. Here is what you will need to make these baked sweet potatoes:
Sweet potatoes: you will need medium-sized sweet potatoes for this recipe. Make sure you choose fresh produce. The sweet potatoes should be firm to touch and should be without cuts or bruises.
Olive oil: olive oil is not just full of healthy fats but will also help cook the sweet potatoes with a crispy exterior. If you don't have olive oil, you can use avocado oil or canola oil as well.
Seasonings: Salt and freshly ground black pepper work best for me. However, you can add more spices according to your liking. Use paprika for a sweet, smoky, and spicy flavor. You can also use red chili flakes or cayenne pepper. Add cumin powder for warmth and distinctive taste.
Why Use an Air Fryer
An air fryer is an incredibly easy way to cook just about anything. You place the food in a fryer-style basket and hot air rapidly circulates all around the food, making the food crisp – much like deep-frying, but without the oil. You can cook anything you'd make in the oven.
How To Make Air Fryer Baked Sweet Potatoes?
Like I said, making air fryer baked sweet potatoes is effortless. It is the air fryer that does all the work. The preparation takes no more than 5 minutes. Here is how to cook sweet potatoes in the air fryer:
Step 1: Start by washing and scrubbing to get any dirt off the sweet potatoes. Pat them dry using a kitchen towel. A dry exterior will help them crisp up better.
Step 2: Drizzle olive oil over the potatoes and rub it onto the entire exterior of the potato. Sprinkle with salt and black pepper. The oil is necessary to make sure the skin of the potato crisps up and does dry out. Believe me, I've tried it both ways and without oil it's just not the same. You can also spray the potatoes with cooking oil if you prefer to use your oil sprayer.
Step 3: Lastly, place the sweet potatoes in the air fryer basket. If you're cooking more than 2 potatoes, make sure they all fit in the base of the air fryer without too much overlapping. This will ensure they get nice and crispy and evenly cooked.
Cook the potatoes for 45 minutes at 390° F (200°C). Flip them over halfway through cooking. After 45 mintues, squeeze the potato. If it gives easily and feels a bit squishy, it's done. If it's firm at all, you might need to continue cooking for 5 more minutes.
Remember that all air fryers cook differently and at different wattages, so you may have a different outcome. That's why it's important to check on the food a few times during cooking to make sure you achieve your desired result.
Step 4: When the potatoes are done, remove them from the air fryer basket and give them a few minutes to cool before cutting them open. Serve with butter, salt, and chives or with your preferred topping.
Super Useful Air Fryer Accessories
Once you've started using your air fryer more regularly, you'll find there are so many other ways you *could* be using it, if you had a few extra useful accessories. Here are a few favorites that we use almost every day.
12-piece accessories kit for 3.7-5.8 quart air fryers – includes silicone cake pan, cake barrel, pizza pan, toasting/warming rack, skewer rack, silicone mat, bread rack and more
Thermopen instant read thermometer for checking the internal temp of your meats
Evo Oil Sprayer Bottle – BPA, latex, and dehp-free plastic, won't clog or shatter, reusable, refillable, recyclable
Frequently Asked Questions
How long does it take for a sweet potato in the air fryer?
Medium sweep potatoes cook at 390° F for 40-50 minutes. In this recipe we are using medium sized sweet potatoes but you could use any size you like. It will change the cooking time slightly. Try to cook same sized potatoes together so their cook times will be similar.
Do I need to poke holes in the sweet potato before cooking?
No, there is no need to poke hole in the sweet potato. You can if you want to but its not necessary.
Tips For Making Air Fryer Baked Sweet Potatoes
Here are a few things you should keep in mind when making baked sweet potatoes in an air fryer.
Scrubbing the sweet potatoes is necessary. You don't want dirt in your food!
Make sure you choose same-sized sweet potatoes so they all cook at the same rate.
Craving something sweet? Season the sweet potatoes with cinnamon, brown sugar, and maple syrup.
Wrap the leftover air fryer baked sweet potatoes and refrigerate for up to 4 days.
You can also freeze leftover baked sweet potatoes for up to 3 months.
To reheat, cook in the air fryer for 5-10 minutes on 390° F until hot.
What to Serve as a Main Dish
There are so many options for main dishes to serve with this side dish. You can make these all in the air fryer or in the oven, if you wish.
Related Posts:
Like this recipe? We'd love for you to share it with your friends on social media. For more great recipes, follow us on Pinterest and Facebook, where we share our recipes daily.
Air Fryer Baked Sweet Potatoes
Air fryer baked sweet potatoes are crispy on the outside and fluffy on the inside. The combination of sweet and savory makes it a great side with your main course.
Ingredients
4

medium-sized sweet potatoes

scrubbed and rinsed

1

tablespoon

olive oil

Salt and ground black pepper
Instructions
Wash and dry the potatoes. Coat them with olive oil and sprinkle with salt and pepper.

Place sweet potatoes in the air fryer basket.

Cook at 390 degrees for 40-50 minutes (depending on the size of your sweet potatoes), flipping over halfway through the cook time.
Notes
Make sure all the potatoes you cook are the same size so they cook at the same rate.
Don't overcrowd the basket or the potatoes won't cook properly.
Be sure to use enough oil on the skins or they will dry out and can become tough.
There is no need to pierce the potatoes.
All air fryers have different wattage and may cook at different rates. You may need to adjust the time or temp for the best results.
Nutrition
Calories:
225
kcal
Carbohydrates:
45
g
Protein:
4
g
Fat:
4
g
Saturated Fat:
1
g
Polyunsaturated Fat:
1
g
Monounsaturated Fat:
3
g
Sodium:
124
mg
Potassium:
762
mg
Fiber:
7
g
Sugar:
9
g
Vitamin A:
32063
IU
Vitamin C:
5
mg
Calcium:
68
mg
Iron:
1
mg
🥧 If you're interested in more great recipes, I share all my favorite recipes over at A Food Lover's Kitchen, and you'll find Instant Pot recipes at A Pressure Cooker Kitchen, and cocktails and drinks at Savored Sips. Check it out today!
Like It? Pin It For Later!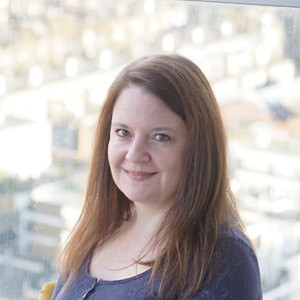 Laura spends a lot of her time cooking and creating recipes to share. She loves traveling and learning about new foods around the world to bring into her own recipes at home.