This post was first published on A Food Lover's Kitchen.
Air Fryer Brats are one of the easiest meals you can make in the air fryer. It always leads to crispy and juicy brats.
» Try these brats topped with Air Fryer Onions or try this Air Fryer Grilled Cheese Sandwich.
If you're a fan of brats but don't love how long they take, or don't like cooking them outside on the barbecue, this recipe is perfect. This method of making brats in the air fryer is super fast and consistent.
Cooking brats on the grill can be a hassle. You have to heat up and maintain this huge machine just to make brats! And when you can make them just as juicy and flavorful in the air fryer, why do it on the barbecue? You might also try Italian sausage in the air fryer.
Ingredients and Toppings
As ingredients go, this recipe is pretty simple.
The real magic is in the toppings for me. While these brats are tasty all on their own you really can't go wrong with a great topping. They really are a blank slate for great flavor. Here are some ideas to spruce up your brat.
Sauerkraut
Ketchup & mustard
Sautéed onions & peppers
Chili
BBQ Sauce
How to Make Brats in the Air Fryer
There are many kinds of brats to choose from. These are Johnsonville cheddar brats but they also make regular brats and beer brats. The cheddar ones are a family favorite because you get a burst of cheese in every bite.
First, add your brats into the air fryer. It's super important to leave some space in between each one so that the air can circulate and cook the brats evenly.
Set the air fryer to 400 F and cook the brats for 4 minutes. Once that's up, turn the brats over and continue cooking them at 400 F for an additional 4 minutes.
Voila, you're done! Fast and easy. Serve on buns, by themselves, with a bit of sauerkraut, or any other fixing you enjoy.
Why Use an Air Fryer
An air fryer is an incredibly easy way to cook just about anything. You place the food in a fryer-style basket and hot air rapidly circulates all around the food, making the food crisp – much like deep-frying, but without the oil. You can cook anything you'd make in the oven.
Tips for Making Air Fryer Brats
All air fryers are a bit different. Cooking times may vary slightly, if you know your air fryer tends to run a little cold or a bit hot try to factor that into the recipe. It may take a time or two to find the perfect time.
Brats should have an internal temperature of 165 degrees to be safe to eat. It is okay for there to be a slight pink inside as long as they are up to the correct temperature. They should be a light golden brown when done. If they are leathery and wrinkled then they are overcooked.
No pre-heating is necessary in this recipe, which is great because there's no extra time waiting for it to get hot!
I wouldn't recommend making these in advance. Brats are best when they're still hot and juicy, so try to make these as close to when you'll eat them as possible.
Super Useful Air Fryer Accessories
Once you've started using your air fryer more regularly, you'll find there are so many other ways you *could* be using it, if you had a few extra useful accessories. Here are a few favorites that we use almost every day.
12-piece accessories kit for 3.7-5.8 quart air fryers – includes silicone cake pan, cake barrel, pizza pan, toasting/warming rack, skewer rack, silicone mat, bread rack and more
Thermopen instant read thermometer for checking the internal temp of your meats
Evo Oil Sprayer Bottle – BPA, latex, and dehp-free plastic, won't clog or shatter, reusable, refillable, recyclable
Like this recipe? We'd love for you to share it with your friends on social media. For more great recipes, follow us on Pinterest and Facebook, where we share our recipes daily.
Air Fryer Brats
This air fryer brats method is the fastest and best way to cook brats. They turn out crispy on the outside with perfectly cooked centers.
Ingredients
5

brats

1 package

5

hot dog buns

sauerkraut – optional
Instructions
Add brats to the Air Fryer making sure to leave room between each brat for the air to circulate.

Cook at 400 degrees F for 8 minutes, turning them over half way through. They should be a golden brown and 165 degrees.
All air fryers have different wattage and may cook at different rates. You may need to adjust the time or temp for the best results.
Nutrition
Calories:
338
kcal
Carbohydrates:
23
g
Protein:
13
g
Fat:
21
g
Saturated Fat:
7
g
Polyunsaturated Fat:
2
g
Monounsaturated Fat:
10
g
Cholesterol:
49
mg
Sodium:
771
mg
Potassium:
284
mg
Fiber:
1
g
Sugar:
3
g
Vitamin A:
4
IU
Vitamin C:
1
mg
Calcium:
92
mg
Iron:
2
mg
Pin it for later!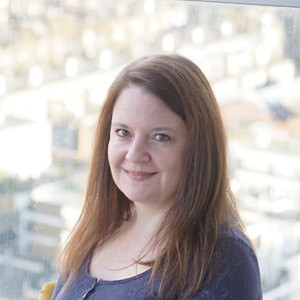 Laura spends a lot of her time cooking and creating recipes to share. She loves traveling and learning about new foods around the world to bring into her own recipes at home.