Air fryer Italian sausages are super easy and quick to make. These sausages are cooked to perfection in just 10 minutes, faster and cleaner than cooking on the stove top.
>> You might also like Air Fryer Onions.
Italian sausages are the perfect go-to when you're hungry but don't know what to make or are too lazy to get out the cookbook. They make a great lunch, snack, dinner – even a delicious breakfast. I mean, what's not to love?
While you can easily make Italian sausage on a stovetop, it requires constant hovering over the skillet and flipping the sausages now and then. They'll get crisped up on the sides facing down, but not all around. The air fryer is a much simpler way to cook sausages and it leads to evenly cooked and crisped sausage.
The only thing you have to do is flip them after 5 minutes. Making air fryer Italian sausages is super convenient and you'll get a perfectly golden brown color all around.
Ingredients You Need
Making Italian sausages in an air fryer is the easiest thing you can do. Thanks to the modern air fryer technology, you will need only one ingredient to make Italian sausages, i.e., the sausages themselves. You won't need cooking spray or oil.
Italian Sausages: The only ingredient for making air fryer Italian sausages are the sausages. You can easily get them from any grocery store. Italian sausages come in several flavors. You can get them according to your heat preferences. You can choose whatever brand or flavor you prefer.
While this recipe specifically focuses on Italian sausage, that's not the only type of sausage you can cook in the air fryer with this recipe. Any sausage links you like that are roughly the same size as an Italian sausage can be cooked in 10 minutes. Cut the time down for smaller sausages.
How to Make Air Fryer Italian Sausages?
Making Italian sausages in an air fryer is super easy. The whole process takes no more than 10 minutes. Here are three simple steps you have to follow to make perfectly cooked Italian sausages in an air fryer:
Step 1: Remove the sausages from the packaging and place them in the air fryer basket. It's okay if they overlap, if you want to cook multiple sausages at once. The only thing you shouldn't do is cut them in half, because they'll leak all of their delicious juices as they cook.
Step 2: Cook the sausages for about 10 minutes at 370 degrees F, turning the sausages halfway through cooking. Once done, take them out of the basket and serve.
Why Use an Air Fryer
An air fryer is an incredibly easy way to cook just about anything. You place the food in a fryer-style basket and hot air rapidly circulates all around the food, making the food crisp – much like deep-frying, but without the oil. You can cook anything you'd make in the oven.
Frequently Asked Questions
How many sausages can I cook in the air fryer in one go?
It depends on the size of your air fryer basket. However, to cook more sausages at once, you can stack them upon each other, or they may overlap just a little. They will cook just fine if stacked. But if you want the sausages to get browned, don't overlap them.
Will my sausages be ready in exactly 10 minutes?
The cooking time for sausage depends on the thickness of the sausage. Not every sausage will cook perfectly in exactly 10 minutes. However, we've made a lot of different type of sausages in the air fryer and all of the typical sized sausages we've made have been perfect in 10 minutes.
If you are cooking an especially large sausage or smaller sausages, like breakfast links, they will take more or less time, respectively.
Do you need to preheat the air fryer before cooking sausages?
I never preheat my air fryer. Most recipes that you find online or in the air fryer recipe books that come with your air fryer do not recommend pre-heating. The size of the basket is small enough that it's not necessary. So if you do pre-heat yours, you should cut down on the stated cooking time, because it will be thrown off by pre-heating.
Can I cook vegan sausages in an air fryer?
Yes, you can cook a vegan sausage in the air fryer just like any other sausage. I've cooked all types of sausages in the air fryer and have never had an issue with them cooking perfectly.
OUR FAVORITE AIR FRYER
COSORI PRO LE 5-QT AIR FRYER
There are a lot of features to love about this air fryer, but top of our list are the tempered glass display, super easy to clean basket, and ability to add shake reminders.
Like this recipe? We'd love for you to share it with your friends on social media. For more great recipes, follow us on Pinterest and Facebook, where we share our recipes daily.
Air Fryer Italian Sausages
Air fryer Italian sausages are super easy and quick to make. These sausages are cooked to perfection in just 10 minutes, faster and cleaner than cooking on the stove top.
Ingredients
4

Italian Sausages

or more, if you want
Instructions
Place the Italian sausages in the air fryer basket. It's okay if they overlap or lay on top of each other.

Set the temperature to 370 degrees F (190 C). Set the cook time to 10 minutes.

Halfway through cooking, turn the sausages over.
All air fryers have different wattage and may cook at different rates. You may need to adjust the time or temp for the best results.
Nutrition
Calories:
388
kcal
Carbohydrates:
1
g
Protein:
16
g
Fat:
35
g
Saturated Fat:
13
g
Polyunsaturated Fat:
5
g
Monounsaturated Fat:
16
g
Cholesterol:
85
mg
Sodium:
819
mg
Potassium:
283
mg
Vitamin C:
2
mg
Calcium:
20
mg
Iron:
1
mg
Super Useful Air Fryer Accessories
Once you've started using your air fryer more regularly, you'll find there are so many other ways you *could* be using it, if you had a few extra useful accessories. Here are a few favorites that we use almost every day.
12-piece accessories kit for 3.7-5.8 quart air fryers – includes silicone cake pan, cake barrel, pizza pan, toasting/warming rack, skewer rack, silicone mat, bread rack and more
Thermopen instant read thermometer for checking the internal temp of your meats
Evo Oil Sprayer Bottle – BPA, latex, and dehp-free plastic, won't clog or shatter, reusable, refillable, recyclable
🥧 If you're interested in more great recipes, I share all my favorite recipes over at A Food Lover's Kitchen, and you'll find Instant Pot recipes at A Pressure Cooker Kitchen, and cocktails and drinks at Savored Sips. Check it out today!
Pin this recipe for later!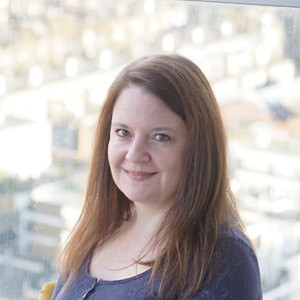 Laura spends a lot of her time cooking and creating recipes to share. She loves traveling and learning about new foods around the world to bring into her own recipes at home.