Cooking chicken strips in the air fryer is the perfect way to go from frozen to perfectly crispy and ready to eat in just 11 minutes. These Air Fryer Chicken Strips make the perfect impromptu dinner or afternoon snack.
» Also see our recipe for making frozen chicken breast or try breading your own chicken tenders.
For me, there's no easier way to make lunch than to throw a few of these frozen chicken strips into the air fryer. They make a great lunch all on their own, but they're also great to slice up and put on a salad.
You can make air fryer chicken strips (or tenders – whatever you call them!) in the air fryer from frozen that you've bought at the store or you can make your own with a simple breading process. Either way, they turn out so crispy and juicy on the inside when cooked in the air fryer.
Since most of us keep a bag of chicken strips in the freezer, these instructions are for frozen chicken strips. They don't need to be thawed beforehand.
OUR FAVORITE AIR FRYER
COSORI PRO LE 5-QT AIR FRYER
There are a lot of features to love about this air fryer, but top of our list are the tempered glass display, super easy to clean basket, and ability to add shake reminders.
Ingredients You'll Need
I'm going to keep this easy and let you know that the only ingredient you need are the chicken strips. Store bought are the easiest way to go and then they're at the ready whenever you want to pop them in.
I buy a bag of frozen chicken strips at Costco or Safeway and it lasts for quite a while in the freezer. If you're looking for a good brand, our family really likes Tyson's Crispy Chicken Strips, especially their Southern-Style Tenderloins. The breading is crunchy and thick with good flavor.
For a lighter organic version, go with Perdue SimplySmart Organics Lightly Breaded Chicken Strips.
If you want to make your own, here's a recipe you can use to make breaded crispy chicken tenders.
How to Make Air Fryer Chicken Strips
It really doesn't get easier than this. All you need to do to cook these chicken strips is to put them in the air fryer and turn it on.
Seriously, you don't need to spray them because they've already got cooking oil on them. You don't need to spray the basket for the same reason. And there's no need to preheat the air fryer.
So just pop the chicken strips into the air fryer in a single layer and turn it on to cook at 400°F for 10 – 12 minutes, until they've reached your desired crispiness.
What to Serve with Air Fryer Chicken Strips
When you're looking for something to pair with your chicken strips, we've got a few ideas.
Sauces and dips: These chicken tenders are a perfect snack that goes so well with any sauce of your choice. Whether ketchup, bbq sauce, garlic mayo, honey mustard, you can enjoy these with any sauce or dip you like.
Serve with French Fries: Chicken tenders and French fries go way back! Whether it's frozen french fries, potato wedges or sweet potato fries, I bet you can't keep your hands off them.
Side dishes: Other side dishes that go well with chicken strips are a side salad, brussels sprouts, and broccoli.
Can I Stack Them?
I wouldn't recommend stacking the chicken strips in the air fryer. It's best to make just one layer at a time. If you want to make more, you should wait and cook a second batch. This is because as they defrost while cooking, they can start to stick together before the get crisp.
Each chicken piece needs to be open to the air flow all around in order to get crispy on all sides. So the best results come from cooking them in just one layer.
Temperature For Cooked Chicken
Every air fryer is different, so you might find that you need a little more or less time for your chicken to get fully cooked, however most chicken strips, including Tyson's, are already pre-cooked, so you just need to make sure your chicken heats up to 165ºF internal temperature. You can use a meat thermometer to determine the temperature.
Why Use an Air Fryer
An air fryer is an incredibly easy way to cook just about anything. You place the food in a fryer-style basket and hot air rapidly circulates all around the food, making the food crisp – much like deep-frying, but without the oil. You can cook anything you'd make in the oven.
Like this recipe? We'd love for you to share it with your friends on social media. For more great recipes, follow us on Pinterest and Facebook, where we share our recipes daily.
Air Fryer Chicken Strips (from frozen)
Cooking chicken strips in the air fryer is the perfect way to go from frozen to perfectly crispy and ready to eat in just 11 minutes.
Ingredients
1

bag

chicken strips

frozen
Instructions
Place the chicken strips, spaced apart, in the air fryer basket. Cook at 400º F for 10-12 minutes, until they reach your desired crispiness.
Notes
A serving size is about 3 chicken strips. For 4 servings, you'll need approximately 12 chicken strips. You might have to cook them in batches depending on the size of your air fryer, so they aren't touching in the basket.
If the chicken strips you use are already thawed, reduce the cooking time to 8-10 minutes.
Chicken strips can vary in size so some may need 10 minutes and some may need 12 minutes.
All air fryers have different wattage and may cook at different rates. You may need to adjust the time or temp for the best results.
Nutrition
Calories:
194
kcal
Protein:
36
g
Fat:
4
g
Saturated Fat:
1
g
Polyunsaturated Fat:
1
g
Monounsaturated Fat:
1
g
Trans Fat:
1
g
Cholesterol:
109
mg
Sodium:
197
mg
Potassium:
629
mg
Vitamin A:
51
IU
Vitamin C:
2
mg
Calcium:
9
mg
Iron:
1
mg
🥧 If you're interested in more great recipes, I share all my favorite recipes over at A Food Lover's Kitchen, and you'll find Instant Pot recipes at A Pressure Cooker Kitchen, and cocktails and drinks at Savored Sips. Check it out today!
Like it? Pin It For Later!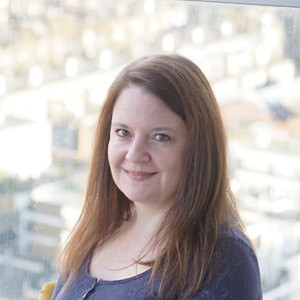 Laura is a passionate foodie and owner of Air Fry Anytime She is dedicated to sharing delicious recipes and helpful tips for using air fryers at home. With years of experience in the kitchen and a love for healthy, flavorful cooking, Laura has become an expert at using air fryers to create amazing meals that are both nutritious and delicious.