In just 5 minutes, you can make a crispy Air Fryer Quesadillas with cheese, chicken, and any of your other favorite quesadilla fillings.
» You might also like Reheating Food in the Air Fryer: Why Its the Best Method.
I'm sure you're wondering why you might want to use the air fryer to make a quesadilla when they're really easy to make on the stove top. It's just an alternative in case you don't have the ability to use the stove top, don't have the proper pan, to just want to use the air fryer instead.
Hey, you don't need a reason to choose the air fryer over the stove. In my opinion, the air fryer can do everything just as good or better than the stove, so it's my appliance of choice almost every time. Why should making quesadillas be any different?
The air fryer gets the tortilla really crisp on the outside while the the cheese melts and the other ingredients get nice and toasty. The air fryer also ensures that the quesadilla is cooked evenly, resulting in a perfectly crispy exterior and melted cheese every time.
You can get creative with your quesadillas. The basic recipe calls for just a few simple ingredients, like cheese, chicken, and black beans, but you can add in your favorite flavors and spices to create a unique and delicious dish.
For example, try adding some chili powder or cumin for a spicy twist, or swap out the cheddar cheese for a Mexican blend for a bolder flavor. The possibilities are endless, and the results are always delicious.
Ingredients You'll Need
Flour Tortillas – White or whole wheat tortillas are what we use. I actually prefer the Mission Carb Balance tortillas these days. Use whatever tortillas you like, as long as they fit in your air fryer basket.
Cheddar Cheese – It's best to grate the cheese yourself rather than use store-bought shredded. The cellulose in store-bought cheese shreds prevents the cheese from clumping, which decreases the melting potential of the cheese. It's fine as a short cut though.
Shredded Chicken – Use left over chicken or rotisserie chicken, if you have it.
Black Beans – Buy canned or make your own from dried. Be sure to drain them first.
Seasonings – Some seasoning you can use are cumin, chilli powder, onion powder, salt & pepper.
Garnishes – Guacamole, pico de gallo, sour cream, and green onions
How to Make Air Fryer Quesadillas
It's important to find and use tortillas that fit inside your air fryer basket. It's okay if they go all the way to the edge, but remember that it will be more difficult to get them out if there's no room to grab it.
My Ninja MaxXL 5-quart air fryer fits an 8″ tortilla. If you can't find ones small enough to fit, you can always cut around the edges to make it fit.
Place one tortilla in the basket of your air fryer. Top it with cheese, chicken, and beans. Season with the cumin, chili powder, salt and pepper. Place the other tortilla on top.
I've tried air frying quesadillas in multiple air fryers and I always have the same problem that the top tortilla flies around in the basket as soon as it's turned on. The circulating air likes to toss it around. For this reason, I have to set a metal trivet or metal measuring cup on top of the tortilla to weigh it down.
Be sure not to weigh it down with anything that could melt! If you have an Instant Pot, the metal trivet that came with it works great.
Lightly spray the top of the tortilla with cooking oil spray. This will help get the top nice and crispy and golden. If you don't care about the golden appearance, you can skip this step.
Air fry the quesadilla at 350°F for 5-8 minutes. When your desired crispiness is reached, carefully remove the quesadilla from the air fryer. To do this, I carefully lift the side of the quesadilla until I can slide a spatula under it to pull it out.
I find that there's no need to turn the quesadilla over halfway through cooking. It will just lead to a mini disaster with toppings going everywhere, so don't bother turning it.
Slice it, garnish it with the toppings you like, and serve hot.
Additional Helpful Tips
Since most small tortillas just barely fit in the air fryer basket, it's detrimental to try to flip it over halfway. That might mean that one side doesn't get a golden glow, but both sides will still get crispy, so I say there's no need to flip it over halfway.
If you can, shred your own cheese. Pre-shredded cheese often contains additives that can affect the taste and texture of the quesadilla.
Be sure to hold down the top tortilla to keep it from flying up into the heating element where it can easily burn and start a fire. I hold mine down with a metal trivet or metal measuring cup. You can poke it with a few toothpicks too, but that often doesn't work for me.
Depending on how big your tortillas are, the amount of your fillings may be larger or smaller. Feel free to change up the ingredients however you like.
Possible Substitutions and Alternatives
You can use any type of tortilla you like. Try flour, corn, or low-carb tortillas. You might also try sundried tomato or spinach flavored flour toritllas.
Fill your quesadilla with more veggies like onions, green bell peppers, corn, and avocado.
Choose a different type of cheese besides cheddar, like mozzarella, Colby Jack, Monterrey Jack, or Queso Fresco.
For toppings, you might use shredded lettuce, fresh avocado slices, Cholula hot sauce, sour cream, pico de gallo, jalapenos, or fresh tomatoes.
Why Use an Air Fryer
An air fryer is an incredibly easy way to cook just about anything. You place the food in a fryer-style basket and hot air rapidly circulates all around the food, making the food crisp – much like deep-frying, but without the oil. You can cook anything you'd make in the oven.
Can I Store Leftover Quesadillas?
Yes, you can keep quesadilla leftovers in a storage bag or airtight container in the refrigerator for up to 5 days. They will keep in a freezer bag in the freezer for up to 4 months. Just be sure to allow them to cool completely before you put them in the refrigerator.
To reheat the quesadillas, return them to the air fryer for 4-5 minutes on 375° F. They will crisp right back up, just like the first time you made them.
How Long to Air Fry Frozen Quesadillas?
If you've saved a few quesadillas in the freezer, you can easily air fry them and serve them hot. You will need to air fry them at 375° F for about 6-7 minutes, or until they have started to crisp back up on top.
Like this recipe? We'd love for you to share it with your friends on social media. For more great recipes, follow us on Pinterest and Facebook, where we share our recipes daily.
Air Fryer Quesadilla
In just 5 minutes, you can make a crispy Air Fryer Quesadillas with cheese, chicken, and any of your other favorite quesadilla fillings.
Ingredients
2

flour tortillas

size based on air fryer

1/2

cup

(

56

g

)

cheddar cheese

1/2

cup

(

27

g

)

chicken

shredded

1/4

cup

(

43

g

)

black beans

drained

1/4

teaspoon

(

0.5

g

)

cumin

1/4

teaspoon

(

0.5

g

)

chili powder

1/4

teaspoon

(

0.5

g

)

onion powder

Salt and pepper

to taste

Guacamole

sour cream, green onions for garnish
Instructions
Place one tortilla in the air fryer basket. Top with cheese, chicken, and beans. Season with the cumin, chili powder, salt and pepper. Place the other tortilla on top. Set a metal trivet or metal measuring cup on top to weigh down the top tortilla. Spray the top with cooking oil.

Air fry at 350°F for 5-8 minutes. When your desired crispiness is reached, carefully remove the quesadilla from the air fryer. Garnish with toppings and serve.
All air fryers have different wattage and may cook at different rates. You may need to adjust the time or temp for the best results.
Nutrition
Calories:
534
kcal
Carbohydrates:
42
g
Protein:
27
g
Fat:
29
g
Saturated Fat:
14
g
Polyunsaturated Fat:
3
g
Monounsaturated Fat:
7
g
Trans Fat:
0.03
g
Cholesterol:
77
mg
Sodium:
840
mg
Potassium:
346
mg
Fiber:
6
g
Sugar:
2
g
Vitamin A:
761
IU
Vitamin C:
1
mg
Calcium:
510
mg
Iron:
4
mg
🥧 If you're interested in more great recipes, I share all my favorite recipes over at A Food Lover's Kitchen, and you'll find Instant Pot recipes at A Pressure Cooker Kitchen, and cocktails and drinks at Savored Sips. Check it out today!
PIN IT FOR LATER
What Oil & Oil Sprayer is Best for the Air Fryer?
The biggest issue most air fryer lovers face is finding the right oil and oil sprayer to use on food cooked in the air fryer. A fine mist of oil will help the entire piece of food crisp evenly, so it's very important.
My personal preference is to use canola oil, extra virgin olive oil, or avocado oil. I use both a refillable spray bottle like the Evo one pictured below and non-propellant extra virgin olive oil, which has not harmful aerosols or chemicals.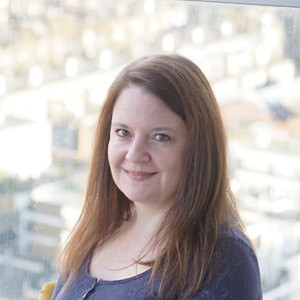 Laura is a passionate foodie and owner of Air Fry Anytime She is dedicated to sharing delicious recipes and helpful tips for using air fryers at home. With years of experience in the kitchen and a love for healthy, flavorful cooking, Laura has become an expert at using air fryers to create amazing meals that are both nutritious and delicious.