These delicious Air Fryer Cajun Chicken Wings are seasoned with a spicy and flavorful Cajun seasoning then cooked to perfection. They're so crispy and delicious, you won't be able to stop eating them.
» See more great ways to make chicken in the air fryer.
If you're a fan of chicken wings, you absolutely must try these Air Fryer Cajun wings. We've got a recipe for air fryer chicken wings without seasoning that you can check out here, but don't shy away from these Cajun style wings, if you're not into spicy foods.
While some Cajun seasoning you can purchase will be very spicy, you can find ones that are mild, or mix up your own seasoning to suit your preferred spice level. I like to use this spice mix.
The seasoning does all the work here. When you put these deliciously spiced chicken wings in the air fryer, the outcome is amazing. They get so crispy on the outside, but the inside stays nice and juicy.
How to Cook Chicken Wings
There are a lot of ways you can cook chicken wings – in the oven, on the grill, in the Instant Pot – but my favorite by far is in the air fryer. I really think the air fryer was made for things like chicken wings and potatoes.
You're going to love how quick these are to make in the air fryer. Just pop them in for 20-25 minutes on 400 degrees. Give the basket a shake halfway through cooking. They're perfectly juicy and crispy.
The time range is from 20-25 because chicken wings come in many different sizes. If you have small wings, they'll only take 20 minutes, but larger more plump wings will take 25 minutes. You'll know they're ready when the skin look crispy and a bit wrinkled, like in the photo above.
Why Use an Air Fryer
An air fryer is an incredibly easy way to cook just about anything. You place the food in a fryer-style basket and hot air rapidly circulates all around the food, making the food crisp – much like deep-frying, but without the oil. You can cook anything you'd make in the oven.
How to Make Cajun Dry Rub
Cajun seasoning is a blend of spices that originated in Louisiana, particularly the southwestern corner of the state where Cajun culture is most concentrated.
It's pretty easy to find Cajun seasoning in the store. Just look for it on the spice rack. If you can't find it, or what to make your own, we've included a recipe to mix up your own.
You'll need:
Paprika
Garlic salt
Cayenne
Oregano
Thyme
Black pepper
Salt
The amounts you need are in the recipe card below. The seasoning is fairly mild with not too much heat. Most people like it this way – flavorful but not super spicy. If you want it more spicy than this, just add more cayenne pepper until it reaches the spice level you want.
Sprinkle the Cajun seasoning onto the chicken wings. The amount of seasoning in the recipe is good to cover one pound of wings. I suggest using the entire amount. It might seem like a lot, but it really ensures the flavor reaches every part of the wing.
Once the wings are coated, put them in the air fryer at 400 degrees F for 20 minutes (25 if your wings are large). Shake the basket at the halfway point to make sure that all sides get equally crispy.
Don't worry if the chicken overlaps in the basket. It's okay if they're stacked on top of each other. You might just need to shake the basket a couple of times during cooking to make sure everything gets cooked evenly.
They'll become nice and crispy and browned. Leave them in until the skin of the chicken has crisped up nicely.
What to Serve With Chicken Wings
Since I'm pretty convinced that the best things in the air fryer are chicken and potatoes, I like to serve these wings with Air Fryer potato wedges or Air Fryer Sweet Potato Fries.
If you don't have time to make another dish in the air fryer for dinner, you could just cut up a fresh garden salad or serve these chicken wings with corn on the cob, macaroni and cheese, or roasted broccoli.
These air fryer Cajun wings are great for parties, picnics, or even backyard barbecues. They turn out perfect every time, and you can just keep air frying up new batches of them as the previous ones get eaten.
Related Posts:
Like this recipe? We'd love for you to share it with your friends on social media. For more great recipes, follow us on Pinterest and Facebook, where we share our recipes daily.
Air Fryer Cajun Chicken Wings
These wings are seasoned with a spicy and flavorful Cajun seasoning then air fried to perfection.
Ingredients
1

pound

chicken wings

1

teaspoon

paprika

1

teaspoon

salt

1/4

teaspoon

garlic salt

1/4

teaspoon

ground black pepper

1/4

teaspoon

onion powder

1/4

teaspoon

dried oregano

1/4

teaspoon

cayenne pepper

1/4

teaspoon

dried thyme
Instructions
Pre-heat the air fryer to 400 degrees F (200 degrees C).

Rinse and pat dry the chicken wings. Put them in a large

mixing bowl

.

Mix the seasonings in a bowl.

Sprinkle the seasoning over the chicken wings and toss to coat.

Place the chicken wings in the air fryer basket. Spray lightly with

cooking spray

. Bake for 20-25 minutes, shaking the basket at least once halfway through, until the wings are crispy and browned.
All air fryers have different wattage and may cook at different rates. You may need to adjust the time or temp for the best results.
Nutrition
Calories:
138
kcal
Carbohydrates:
1
g
Protein:
11
g
Fat:
10
g
Saturated Fat:
3
g
Polyunsaturated Fat:
2
g
Monounsaturated Fat:
4
g
Trans Fat:
1
g
Cholesterol:
47
mg
Sodium:
772
mg
Potassium:
106
mg
Fiber:
1
g
Sugar:
1
g
Vitamin A:
186
IU
Vitamin C:
2
mg
Calcium:
12
mg
Iron:
1
mg
🥧 If you're interested in more great recipes, I share all my favorite recipes over at A Food Lover's Kitchen, and you'll find Instant Pot recipes at A Pressure Cooker Kitchen, and cocktails and drinks at Savored Sips. Check it out today!
Like this recipe? Share it on Pinterest!
Pin it for later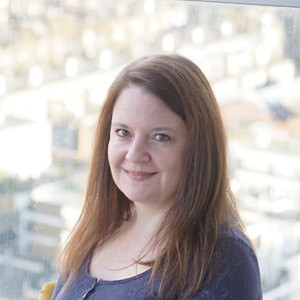 Laura spends a lot of her time cooking and creating recipes to share. She loves traveling and learning about new foods around the world to bring into her own recipes at home.