Air Fryer Butternut Squash, when cooked in halves, can be used for so many different dishes. It cooks quickly in the air fryer and comes out with a soft silky interior that's perfect for mashed butternut squash, or a filling for ravioli and pasta.
» Also try this Air Fryer Spaghetti Squash or Air Fryer Broccoli.
Butternut squash in any form – whether whole or cubed – makes a great side dish. Butternut squash has a lovely sweet delicate flavor that pairs well with any main dish.
All you have to do to make this recipe work is cut the butternut squash and put them in the air fryer. Super easy. Yet super rewarding. I love potato wedges and cottage fries, especially made in the air fryer, but we eat those so often that it's fun to try something new once in a while.
Why Use an Air Fryer
An air fryer is an incredibly easy way to cook just about anything. You place the food in a fryer-style basket and hot air rapidly circulates all around the food, making the food crisp – much like deep-frying, but without the oil. You can cook anything you'd make in the oven.
How to Make Butternut Squash in the Air Fryer
Cut butternut squash in half lengthwise. Use a spoon to scoop out the seeds and pulp. Try to get it as clean as possible. You can save the seeds to cook on their own as a snack.
Spray the squash with cooking spray (or brush with a small amount of olive oil) and season with salt & pepper. This is all it really needs for great flavor. If you want to add a different type of seasoning, go for it.
Place the squash in the air fryer face down and cook at 375°F for 20 minutes. Then turn the squash face up and continue cooking for 10 more minutes.
When the squash is done, transfer it to a place using tongs and let it cool a bit. You can eat it by scooping it out of the skin. Or let it cool a little bit so you can handle it, then remove the skin and cut the squash into cubes. You can also just scoop it into a stock pot to make butternut squash soup.
How to Use Butternut Squash
Cooking a whole butternut squash this way makes it easy if you're planning to make dishes like mashed butternut squash or butternut squash soup. All you have to do is scoop out the cooked flesh of the squash and mash it up, or add it to your soup pot.
You can also use the butternut squash to make homemade butternut squash ravioli filling, or butternut squash risotto. Add it to salads, use it in a pasta sauce, or make a smooth puree with it.
Frequently Asked Questions About Butternut Squash
Can I Reheat Air Fryer Butternut Squash?
They can be reheated the butternut squash cubes later, but they'll lose their crispiness. If you need to reheat them again if you have leftovers, I suggest putting them back in the air fryer for about 5 minutes to warm and crisp them up again.
Can I Use Whole Butternut Squash for Soup?
Yes, you can use these butternut squash cubes to make soup. All you would need to do is add broth and puree it all together. Check out this recipe for butternut squash soup that starts with cooked butternut squash, just like this.
Should I Peel the Squash First?
When cooking a whole butternut squash, it's best not to peel it before you cook it. Especially if you're going to be using it for soup or as a filling for ravioli. You can just scoop it out of the skin once it's cooked. It will keep the insides nice and soft without becoming dry or tough.
Equipment Information
Air fryer: I use this 4-quart basket-style air fryer. It's large enough to fit 2 Chicken Kiev pieces. Give each piece of chicken Kiev enough space in the air fryer basket, so they cook evenly.
Kitchen tongs: It's very easy to remove food from your air fryer with kitchen tongs. I use these kitchen tongs that are silicon coated so they don't scratch the interior.
What to Serve as a Main Dish
There are so many options for main dishes to serve with this side dish. You can make these all in the air fryer or in the oven, if you wish.
Like this recipe? We'd love for you to share it with your friends on social media. For more great recipes, follow us on Pinterest and Facebook, where we share our recipes daily.
Butternut Squash (Whole)
Air Fryer Butternut Squash, when cooked in halves, can be used for so many different dishes. It cooks quickly in the air fryer and comes out with a soft silky interior.
Ingredients
1

butternut squash

that will fit in your air fryer

1

tablespoon

olive oil

Salt and pepper to taste
Instructions
Cut butternut squash in half lengthwise. Use a spoon to scoop out the seeds and pulp.

Brush or spray squash with olive oil and season with salt & pepper.

Place in the air fryer, cut side down and cook at 375°F for 20 minutes. Turn over and cook for an additional 10 minutes face up, or until tender when pierced with a fork. Larger squash may need longer to cook.

Slice or mash, as desired.
Notes
A larger squash might need additional time to cook. Start with 30 minutes and extend if the flesh isn't easy to insert a fork into.
All air fryers have different wattage and may cook at different rates. You may need to adjust the time or temp for the best results.
Nutrition
Calories:
77
kcal
Carbohydrates:
15
g
Protein:
1
g
Fat:
2
g
Saturated Fat:
1
g
Polyunsaturated Fat:
1
g
Monounsaturated Fat:
2
g
Sodium:
5
mg
Potassium:
440
mg
Fiber:
3
g
Sugar:
3
g
Vitamin A:
13288
IU
Vitamin C:
26
mg
Calcium:
60
mg
Iron:
1
mg
🥧 If you're interested in more great recipes, I share all my favorite recipes over at A Food Lover's Kitchen, and you'll find Instant Pot recipes at A Pressure Cooker Kitchen, and cocktails and drinks at Savored Sips. Check it out today!
What Oil & Oil Sprayer is Best for the Air Fryer?
The biggest issue most air fryer lovers face is finding the right oil and oil sprayer to use on food cooked in the air fryer. A fine mist of oil will help the entire piece of food crisp evenly, so it's very important.
My personal preference is to use canola oil, extra virgin olive oil, or avocado oil. I use both a refillable spray bottle like the Evo one pictured below and non-propellant extra virgin olive oil, which has not harmful aerosols or chemicals.
Like it? Share it on Pinterest!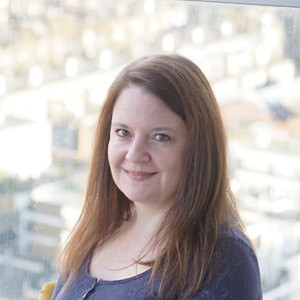 Laura spends a lot of her time cooking and creating recipes to share. She loves traveling and learning about new foods around the world to bring into her own recipes at home.