Air Fryer Acorn Squash cooks quickly in the air fryer and comes out with a soft silky interior that's perfect for mashing or turning into a tasty side dish, or even using as a soup bowl.
» Also see how to make Air Fryer Butternut Squash and Air Fryer Pork Steak.
During the fall, acorn squash and other edible squash varieties are aplenty. A lot of people buy them just for decoration from October through the holidays, and while I agree they are very pretty, they are also very good to eat and it would be a waste to just toss them out.
Instead of throwing out the acorn squash you decorated with at Halloween, try this easy air fryer recipe for roasting it in a super quick way that leaves you with delicious sweet and tender squash that can be served as a side dish or used in so many other ways.
OUR FAVORITE AIR FRYER
COSORI PRO LE 5-QT AIR FRYER
There are a lot of features to love about this air fryer, but top of our list are the tempered glass display, super easy to clean basket, and ability to add shake reminders.
Ingredients You'll Need
For this recipe, you'll need to gather the following ingredients:
Acorn Squash – You're going to want to find one that's not too big, about the size of a softball or slightly bigger. Bonus points if it can sit easily on its side without rolling. We've used bigger squash, but it will end up being too much for 2 servings, so smaller is better.
Olive oil – This will keep the squash from getting dried out. You can brush it with olive oil or spritz it with some oil spray.
Salt and pepper – Salt and pepper is all you really need to add plenty of great flavor to the squash. It won't overpower the taste. However, if you want to add more seasonings, go for it! I like to add seasoned salt or some dried rosemary.
Why Use an Air Fryer
An air fryer is an incredibly easy way to cook just about anything. You place the food in a fryer-style basket and hot air rapidly circulates all around the food, making the food crisp – much like deep-frying, but without the oil. You can cook anything you'd make in the oven.
How to Make Acorn Squash in the Air Fryer
The method for making acorn squash in the air fryer is very simple. You can use this recipe for any small squash that measures about the size of a softball – or slightly larger or smaller. Since the size of your squash might vary from mine, you may have to adjust the cooking time a little to get the level of doneness.
Wash the acorn squash well to remove any surface dirt. Then cut the squash in half, either lengthwise or horizontally. It won't affect the outcome, so just cut it which ever way you think will allow it to lay flat in the air fryer best without tipping over.
Use a spoon to scoop out the seeds and pulp. I always keep and roast the seeds. It's a great nutritious snack and doesn't waste anything.
Once the insides are cleaned out. Spray the squash with cooking spray (or brush with a small amount of olive oil) and season with salt & pepper.
Place the squash in the air fryer face down and cook at 375°F (190 C) for 15 minutes. Then turn the squash face up and continue cooking for 5 more minutes.
At this point, you'll want to stick a fork or knife into the flesh of the squash to test its level of doneness. The top should be a little browned and crispy. The insides should be nice and soft. The fork shouldn't find resistance as it pierces.
If yours isn't done to this degree, set it on for another 5 minutes. Most sizes of squash will cook in 20 minutes, but if yours was bigger or had a tougher skin, it might take a little longer.
How to Use Acorn Squash
Cooking a whole acorn squash this way makes it easy if you're planning to make dishes like mashed squash or squash soup. All you have to do is scoop out the cooked flesh of the squash and mash it up, or add it to your soup pot.
You can also peel off the skin of the squash and cube it or slice it to eat as a side dish. It's delicious with a little olive oil and seasoning. Another way we like to enjoy it is to stuff it with leftover stuffing and cubed turkey from Thanksgiving. It's the perfect after Thanksgiving lunch to use up leftovers.
What Is The Trick To Peeling Acorn Squash
Peeling an acorn squash can be a bit tricky, but there are a few tricks that can make it easier:
Soften the Skin: One way to make it easier to peel the acorn squash is to soften the skin. You can do this by first placing the squash in the microwave for a minute or two, or by briefly boiling it for a few minutes. This will help to loosen the skin and make it easier to peel.
Use a Vegetable Peeler: Always use a good quality vegetable peeler with a sharp blade. Start peeling from the top of the squash, and work your way downwards, making sure to remove all the skin. If the skin is tough in some areas, use a knife to cut away any remaining bits.
Cut the Squash into Smaller Pieces: An alternate method is to cut the squash in half, scoop out the seeds, and then cut the halves into smaller pieces (roughly 1 inch each). After this, use a knife to carefully slice off the skin from each of the pieces.
Make sure that the squash is not too ripe as this can make it more difficult to peel. Choose an acorn squash with a matte skin, firm to touch and free from any soft or brown spots.
Can I Eat the Skin of Acorn Squash?
You might be wondering if the skin of an acorn squash is edible. Are all the nutrients held in the skin like it is in so many other starchy vegetables? The answer is, yes you can eat the skin. But it's not as nutritious as you might hope for.
The other thing is that the skin of the squash is rather tough, so it's not very desirable to eat. If you roast it in the air fryer, it's just easier to remove it before you eat it.
Frequently Asked Questions About Acorn Squash
Can I Use Other Kinds Of Squash?
Really any type of edible squash works with this recipe. you can use a small pumpkin, or any kind of cooking squash that's small and round, like a buttercup squash, carnival squash, delicata squash, kabocha, or sweet dumpling.
Can I Reheat Air Fryer Acorn Squash?
The meat of the acorn squash can be reheated with no problem. I often make a whole squash and put half of it in the refrigerator for later. You can leave it in the skin, or remove it from the skin and cut it up. However you're going to use it is fine.
Can I Use Acorn Squash for Soup?
Yes, you can use any type of squash to make soup. All you would need to do is add broth and puree it all together. Check out this recipe for butternut squash soup that starts with cooked butternut squash, just like this. You can make this soup with any type of squash you want (except zucchini or yellow squash).
Should I Peel the Squash First?
When cooking a whole acorn squash, it's best not to peel it before you cook it. Especially if you're going to be using it for soup or as a filling for ravioli. You can just scoop it out of the skin once it's cooked. It will keep the insides nice and soft without becoming dry or tough.
Other Great Squash Recipe To Try
Super Useful Air Fryer Accessories
Once you've started using your air fryer more regularly, you'll find there are so many other ways you *could* be using it, if you had a few extra useful accessories. Here are a few favorites that we use almost every day.
12-piece accessories kit for 3.7-5.8 quart air fryers – includes silicone cake pan, cake barrel, pizza pan, toasting/warming rack, skewer rack, silicone mat, bread rack and more
Thermopen instant read thermometer for checking the internal temp of your meats
Evo Oil Sprayer Bottle – BPA, latex, and dehp-free plastic, won't clog or shatter, reusable, refillable, recyclable
What to Serve with This Dish
There are so many options for main dishes to serve with this dish. You can make these all in the air fryer or in the oven, if you wish.
Like this recipe? We'd love for you to share it with your friends on social media. For more great recipes, follow us on Pinterest and Facebook, where we share our recipes daily.
Air Fryer Acorn Squash
Air Fryer Acorn Squash cooks quickly in the air fryer and comes out with a soft silky interior that's perfect for mashing or turning into a tasty side dish, or even using as a soup bowl.
Ingredients
1

small acorn or other edible squash

1/2

tablespoon

olive oil

Salt and pepper
Instructions
Wash and slice the squash in half. Brush olive oil on the flesh. Season with salt and pepper.

Place the halves face down in the air fryer basket. Cook on 350° F (180° C) for 15 minutes. Turn the squash over, brush with more olive oil if necessary. Continue cooking on 400° F (200° C) for 5-10 minutes, until the desired tenderness is reached.
All air fryers have different wattage and may cook at different rates. You may need to adjust the time or temp for the best results.
Nutrition
Calories:
234
kcal
Carbohydrates:
45
g
Protein:
3
g
Fat:
7
g
Saturated Fat:
1
g
Polyunsaturated Fat:
1
g
Monounsaturated Fat:
5
g
Sodium:
13
mg
Potassium:
1496
mg
Fiber:
6
g
Vitamin A:
1582
IU
Vitamin C:
47
mg
Calcium:
142
mg
Iron:
3
mg
🥧 If you're interested in more great recipes, I share all my favorite recipes over at A Food Lover's Kitchen, and you'll find Instant Pot recipes at A Pressure Cooker Kitchen, and cocktails and drinks at Savored Sips. Check it out today!
What Oil & Oil Sprayer is Best for the Air Fryer?
The biggest issue most air fryer lovers face is finding the right oil and oil sprayer to use on food cooked in the air fryer. A fine mist of oil will help the entire piece of food crisp evenly, so it's very important.
My personal preference is to use canola oil, extra virgin olive oil, or avocado oil. I use both a refillable spray bottle like the Evo one pictured below and non-propellant extra virgin olive oil, which has not harmful aerosols or chemicals.
Like it? Share it on Pinterest!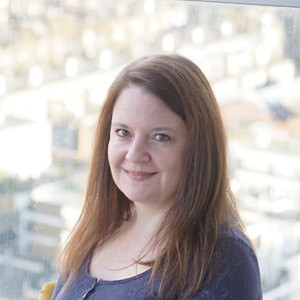 Laura is a passionate foodie and owner of Air Fry Anytime She is dedicated to sharing delicious recipes and helpful tips for using air fryers at home. With years of experience in the kitchen and a love for healthy, flavorful cooking, Laura has become an expert at using air fryers to create amazing meals that are both nutritious and delicious.