Air Fryer Delicata Squash is one of my favorites to make as a side dish. After roasting it in the air fryer, it's sweet and creamy with edible skin and a delicate flavor that goes with anything else you're serving.
» Also see how to make Air Fryer Butternut Squash and Air Fryer Portobello Mushrooms.
During the late summer and fall, you'll start to see all manner of squash varieties available at the store, and if you're lucky you are growing some in your garden too.
Delicata squash has become so popular over the last few years and they're popping up everywhere now. It's one of the prettiest squashes, in my opinion, with a yellow exterior and darker stripes running down it. When sliced, it's gorgeous and can really dress up your table.
Try this easy air fryer recipe for roasting it in a super quick way that leaves you with delicious sweet and tender squash that can be served as a side dish or used in so many other ways.
What Is Delicata Squash?
Delicata squash is a winter squash with an oblong shape, striped pale yellow skin, and orange-colored flesh. They have become quite popular lately and you'll see them in abundance at the store throughout the season.
One of the things that makes a delicata squash unique is that the skin is edible, and not only edible, but good. You don't have to remove the skin, and you likely won't even notice it's there while eating it.
Delicata is also known as a peanut squash, bohemian squash, or sweet potato squash. It went out of style a long time ago because it's prone to mildew, making it difficult to grow, but some scientists at Cornell University created a mildew resistant variety that's now becoming popular.
Ingredients You'll Need
For this recipe, you'll need to gather the following ingredients:
Delicata Squash – You're going to want to find one that's not too big. For 2 people, one squash is enough. For 4 people you'll want to make 2 squashes.
Olive oil – This will keep the squash from getting dried out. You can brush it with olive oil or spritz it with some oil spray.
Salt and pepper – Salt and pepper is all you really need to add plenty of great flavor to the squash. It won't overpower the taste. However, if you want to add more seasonings, go for it! I like to add seasoned salt or some dried rosemary.
Why Use an Air Fryer
An air fryer is an incredibly easy way to cook just about anything. You place the food in a fryer-style basket and hot air rapidly circulates all around the food, making the food crisp – much like deep-frying, but without the oil. You can cook anything you'd make in the oven.
How to Make Delicata Squash in the Air Fryer
The method for making delicata squash in the air fryer is very simple. You can use this recipe for any small squash that measures about the size of a softball – or slightly larger or smaller.
Since the size of your squash might vary from mine, you may have to adjust the cooking time a little to get the right level of doneness.
Wash the delicata squash well to remove any surface dirt. Then cut the squash in half, lengthwise.
Use a spoon to scoop out the seeds and pulp. I always keep and roast the seeds. It's a great nutritious snack and doesn't waste anything.
Once the insides are cleaned out, you'll want to slice the squash into 1″ slices, to form little half-moon shapes.
Rub olive oil on the slices so they are well coated. You could spray the squash with cooking spray instead if you want. Season them with salt & pepper.
Place the squash in the air fryer basket and cook at 400°F for 1215 minutes, shaking the basket halfway through. Depending on the size of your slices, they might need a little more or less time to get perfectly tender. Do check on them near the end of cooking to make sure they aren't getting overly crisp.
How to Use Delicata Squash
There are so many uses for delicata squash. I like to make this delicious roasted delicata and burrata side dish that I think its a stunning dish for a holiday party (see the image below).
Since the flesh is so mild and sweet, it doesn't need a lot of seasoning to make a great side dish all on its own. I like to drizzle some olive oil on and sprinkle on some salt and pepper.
I've also used this squash to make soup. It's sweeter and more creamy than butternut squash. Delicious!
Frequently Asked Questions About Acorn Squash
Is a Delicata Squash Healthy?
All types of squash have healthy properties that make it a good choice for your diet. It's a good source of potassium and dietary fiber, and contains magnesium, manganese, and vitamins C and B.
Can I Use Delicata Squash for Soup?
Yes, you can use any type of squash to make soup. All you would need to do is add broth and puree it all together. Check out this recipe for butternut squash soup that starts with cooked butternut squash, just like this. You can make this soup with any type of squash you want (except zucchini or yellow squash).
Should I Peel the Squash First?
You do not need to peel a delicata squash before cooking it or eating it. The skin is perfectly edible and it's not tough once cooked, so it's easy to eat. You won't even know it's there.
Super Useful Air Fryer Accessories
Once you've started using your air fryer more regularly, you'll find there are so many other ways you *could* be using it, if you had a few extra useful accessories. Here are a few favorites that we use almost every day.
12-piece accessories kit for 3.7-5.8 quart air fryers – includes silicone cake pan, cake barrel, pizza pan, toasting/warming rack, skewer rack, silicone mat, bread rack and more
Thermopen instant read thermometer for checking the internal temp of your meats
Evo Oil Sprayer Bottle – BPA, latex, and dehp-free plastic, won't clog or shatter, reusable, refillable, recyclable
What to Serve with This Dish
There are so many options for main dishes to serve with this dish. You can make these all in the air fryer or in the oven, if you wish.
Like this recipe? We'd love for you to share it with your friends on social media. For more great recipes, follow us on Pinterest and Facebook, where we share our recipes daily.
🥧 If you're interested in more great recipes, I share all my favorite recipes over at A Food Lover's Kitchen, and you'll find Instant Pot recipes at A Pressure Cooker Kitchen, and cocktails and drinks at Savored Sips. Check it out today!
Air Fryer Delicata Squash
This delicata squash is great when made in the air fryer – a quick and easy method.
Ingredients
2

small

delicata squash

1

tablespoon

(

15

ml

)

olive oil

Salt and pepper
Instructions
Wash and slice the squash in half lengthwise. Scoop out the seeds and pulp. Cut the squash into 1" slices.

Toss with olive oil and season with salt and pepper.

Place the squash in the air fryer basket. Cook on 400° F for 12-15 minutes, shaking the basket halfway through.
Notes
Save the seeds to make roasted squash seeds in the air fryer.
You can use any type of seasoning you like on the squash. It's good with all different kinds of flavors, like Cajun seasoning, maple syrup, etc.
All air fryers have different wattage and may cook at different rates. You may need to adjust the time or temp for the best results.
Nutrition
Calories:
108
kcal
Carbohydrates:
19
g
Protein:
2
g
Fat:
4
g
Saturated Fat:
1
g
Polyunsaturated Fat:
0.5
g
Monounsaturated Fat:
3
g
Sodium:
9
mg
Potassium:
793
mg
Fiber:
3
g
Sugar:
5
g
Vitamin A:
3096
IU
Vitamin C:
28
mg
Calcium:
63
mg
Iron:
1
mg
What Oil & Oil Sprayer is Best for the Air Fryer?
The biggest issue most air fryer lovers face is finding the right oil and oil sprayer to use on food cooked in the air fryer. A fine mist of oil will help the entire piece of food crisp evenly, so it's very important.
My personal preference is to use canola oil, extra virgin olive oil, or avocado oil. I use both a refillable spray bottle like the Evo one pictured below and non-propellant extra virgin olive oil, which has not harmful aerosols or chemicals.
Like it? Share it on Pinterest!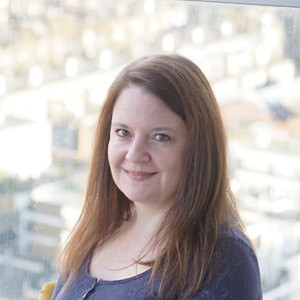 Laura is a passionate foodie and owner of Air Fry Anytime She is dedicated to sharing delicious recipes and helpful tips for using air fryers at home. With years of experience in the kitchen and a love for healthy, flavorful cooking, Laura has become an expert at using air fryers to create amazing meals that are both nutritious and delicious.