If you've been looking for the perfect air fryer, there's no doubt you've come across the Ninja Max XL Air Fryer. It's quite popular. Since we use air fryers every day to make new and fun recipes to share on this site, we decided to give it a try and see if it lives up to the hype.
There's no doubt that the Ninja brand has some exciting features and offerings in the air fryer space. They end up being both functional and efficient, with plenty of extra features that make it stand out above the rest. If you've ever had a Ninja, you probably agree.
Could the Ninja Max XL be the best of the best, and is it worth your money? We've been using it for 4 months now, almost every day, and I can confidently say that it's pretty darn close to the best.
We've also reviewed a top competitor, the Cosori Pro LE. There's definitely a reason these two air fryers are at the top of the market. They are neck and neck.
By the way, we've set up a deal for you, our beloved readers. You can get 15% off this awesome air fryer with our coupon code at checkout: AFA15
Ninja Max XL Air Fryer: At a Glance
Right off the bat, the Ninja Max XL has a considerably smaller footprint than most large or "XL" air fryers. It's 14″ x 11″ x 14.75″. This comes in handy when counter space is an issue.
Although some might consider its 5.5-quart basket size small, we found it comfortably holds most of the foods we want to make in it – from a full bag of french fries, to chicken wings for 4 people, to a whole 4-lb chicken.
With a weight of just 11 lbs, it isn't cumbersome, and the fact that its ceramic-coated basket is so easy to wash made us pretty happy.
It cooks at a temperature up to 450°F, which is also a standout feature that most air fryers don't have. Most go only up to 400°F.
The air fryer continues to run when you pull out the basket, so you can quickly check on food without turning off the heat. There's also a handy "pause" button, if necessary.
Ninja Max XL Air Fryer Review
In the air frying industry, innovation is vital. We as consumers demand a better and better product as time passes, and this industry is old enough now that there should be some big strides in features and useability.
But the perfect kitchen appliance is much more than just its marketing, so we try to forget about all the hype behind the Ninja and just see for ourselves. There is no doubt that there are tons of benefits of using an air fryer, but each air fryer is different.
So how does the Ninja Air Fryer Max XL fare when put to the test on features, functionality, and user experience?
In the early days of air fryers, you had to be content with what are now considered 'basic' features. Most consisted of three things (a basket, temp control, and timer) and not much else.
Luckily those times are far behind us, and the Ninja Max XL is at the forefront of design and functionality. Being engineered and designed to deliver top-quality food in as little time as possible, it's packed with features.
By the way, we've set up a deal for you, our beloved readers. You can get 15% off this awesome air fryer with our coupon code at checkout: AFA15
Here are some you can expect:
Its heating element is powerful and consistent. Ninja placed it above the basket, which makes it super simple to broil, bake, air fry, and roast without hassle.
The temperature goes up to 450 degrees, allowing food to cook quickly and evenly.
It has seven programmable functions (more on that later).
It has a very accurate timer that is easy to use and set.
The crisper plate is very easy to remove and clean, plus it's replaceable in case the non-stick coating wears thin.
Ninja Air Fryer XL Features & Functions
We've mentioned that the Ninja Max XL has seven programmable functions. Usually that means you have to get out the manual to figure out how to use most of them. Thankfully the functions are as simple as pressing a button and setting the timer.
So what are these seven functions?
Max Crisp – This is the swansong of the Ninja Max XL. Cooking at precisely 450°F, it's the perfect function to use when crisping frozen food or adding a nicely browned tone to dishes. We loved that it takes the guessing out of which temperature to use when preparing freezer foods like fries.
Dehydrate – Using low heat, the Ninja Max XL utilizes this function to preserve foods by removing moisture. This is the perfect setting for those who want to make healthy snacks like apple chips.
Air Fry – This is the staple air fry setting. I personally use this function most often, as the majority of users will.
Air Broil – While dehydrating uses low heat, broiling does the opposite. With the Ninja Max XL, you can choose this function to use intense heat, giving foods like pork ribs, chops, or scrumptious chicken a crispy brown exterior.
Air Roast – This setting is similar to how your oven would cook food. The air still circulates around the food, but in an even and consistent way that will perfectly cook delicate meats and baked goods without necessarily crisping them, like the air fryer is meant to do. It also cut roasting times in half, compared to the oven.
Bake – Yes, bake. The Ninja Max continued to impress us by being able to bake treats from muffins to cheesecake expertly. Speaking of cheesecake, it had one ready in 20-minutes.
Reheat – Last but not least, the reheating function is a standout. Ninja has added this feature to make it easy to reheat food to the same perfection it had initially. We never found the food tough or underwhelming when reheated, from pizza to left-over steak.
Tip: If it's a hot summer's day, using the Ninja Max XL won't heat your kitchen compared to regular ovens. It will, however, deliver a stunning roast in half the time.
We've set up a deal for you, our beloved readers. You can get 15% off this awesome air fryer with our coupon code at checkout: AFA15
Hey, did you know there's also a DOUBLE BASKET Air Fryer from Ninja?
2 independent XL air fryer baskets
Integrated Foodi® Smart Thermometer
Cook 2 foods 2 ways that finish at the same time
Ninja XL Air Fryer Pros
One of the most critical aspects of using an air fryer is user-friendliness. We're happy to say that the Ninja Max XL shines in this category. I didn't read the manual at all and was quickly able to get started cooking.
Its digital display screen is easy to read and understand. Toggling time and temperature is a breeze as well. There are two sets of up and down arrow keys to press. Time can be set from a few minutes to 12 hours (for dehydrating), and temperatures can be adjusted from 250˚F to 450˚F. Max crisp, however, is set at 450˚F.
The drawer is easy to remove and very lightweight. Its handle grips well, making checking on your food easy.
The 5.5-quart size is pretty perfect for 2-6 servings. It fits most things I want to cook easily.
I love that that fan doesn't stop when you pull out the drawer to check on food. You won't lose any heat when you do a quick check.
There's a Pause button that allows you to stop the fan and timer to do things like baste your wings with BBQ sauce.
Food crisps up better in this air fryer than I've had in any other one. Fried foods are actually crispy and in less time.
I've found that I can cut the cooking time by 2 minutes most of the time, compared to my last air fryer. This machine is very efficient.
Clean-up is a breeze, as the basket and insert are both dishwasher safe. We liked that there aren't two separate baskets like our old air fryer had. It's just a basket and one other component that needs cleaning each time.
We've set up a deal for you, our beloved readers. You can get 15% off this awesome air fryer with our coupon code at checkout: AFA15
Cons of the Ninja Max XL
As with any appliance, there will be a few cons that you have to deal with alongside the pros. The test of it is if the pros outweigh the cons. In this case, there are very few cons. Here are the biggest ones we found:
I wish it had a halfway reminder. The Cosori machines have that feature and it's very useful to remind you to shake the basket or turn the food at the halfway point.
The beeping is rather annoying, but at least it's only one beep each time, compared to the ten beeps my last air fryer had.
Since there's no inner basket, you will be pouring out any grease that's accumulated in the bottom of the basket when you tip the basket to remove your food.
The holes in the crisper tray are pretty big so small food, like pumpkin seeds, slips through easily.
You can't keep bread from flying around in the basket.
Final Thoughts on the Ninja Max XL Air Fryer
None of the cons are deal-breakers for me and the pros far outweigh the couple of things I didn't like. I have very much enjoyed using the Ninja Max XL and do think it has earned its spot at the top.
So, should you consider adding the Ninja Max XL to your kitchen? Ultimately the choice is yours and depends on your individual needs. While the best air fryer competition is heated (pun intended), the Ninja Max is a very fierce competitor.
Like this recipe? We'd love for you to share it with your friends on social media. For more great recipes, follow us on Pinterest and Facebook, where we share our recipes daily.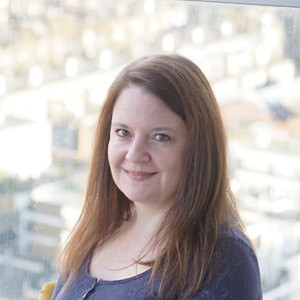 Laura is a passionate foodie and owner of Air Fry Anytime She is dedicated to sharing delicious recipes and helpful tips for using air fryers at home. With years of experience in the kitchen and a love for healthy, flavorful cooking, Laura has become an expert at using air fryers to create amazing meals that are both nutritious and delicious.