If you were an air fryer sceptic like I was, soon you'll be using your air fryer for just about everything. These tabletop appliances are fantastic because they're versatile, cost-effective, easy to use, and much healthier than other cooking methods.
While some still swear by traditional cooking methods, one of the greatest benefits of air fryers is that you can enjoy guilt-free food without compromising on the taste. But, with so many air fryers on the market, finding the perfect appliance for you and your home can be tricky.
This Cosori Air Fryer boasts a few features that set it apart from other air fryers by Cosori. We'll delve into all the details in this Cosori Pro LE air fryer review.
Why Use an Air Fryer
An air fryer is an incredibly easy way to cook just about anything. You place the food in a fryer-style basket and hot air rapidly circulates all around the food, making the food crisp – much like deep-frying, but without the oil. You can cook anything you'd make in the oven.
Cosori Air Fryer Review – 5.0 Quart Pro LE
The Cosori Pro LE Air Fryer has a 5-quart basket, which makes it the perfect appliance for moderate household use or families of four. It also features nine cooking functions, a tempered glass display, and the basket is dishwasher safe.
Here's a closer look at some things you should know about the Cosori Pro LE Air Fryer.
How Does This Cosori Air Fryer Work?
Air Fryers typically work faster than regular convection ovens and draw less energy. The Pro LE has 360° rapid heat circulation technology that cuts down cooking time more than the average air fryer.
Like all air fryers, the Cosori Pro LE uses hot air to cook foods perfectly 'till they're just the right combination of tender and crispy.
The many cooking functions of this appliance by Cosori allow you to have better temperature control when cooking.
Cosori Pro LE Air Fryer Functions
The Cosori Pro LE's nine cooking functions offer preset temperatures for chicken, veggies, fries, seafood, steak, bacon, and frozen foods. It also has preheat and keep warm settings for your convenience.
If you're switching from traditional cooking methods to air frying, preset cooking functions are a lifesaver. They automatically choose the correct temperature and time to ensure the best results.
This model even comes with a shake reminder, which alerts you when it's time to give your fries, veggies, or seafood a toss. By far, one of my favorite features!
Changing the temperature and function on the Cosori Pro LE Air Fryer is easy, thanks to the tempered glass digital display. The one-touch selection and ergonomic design make this air fryer a pleasure.
Many love firing up the smoker grill to enjoy the intense smokey flavor of slow-cooked meat. But cooking meat in the air fryer is almost as tasty and much less time-consuming.
Check out this delicious stuffed pork chops air fryer recipe.
Cosori Pro LE Design
There are few things worse than finding a kitchen appliance with all the right features and then discovering that its appearance destroys your kitchen's aesthetic. Thankfully, this countertop wonder comes as a sleek dark grey unit that blends well with most kitchen schemes.
However, if the dark grey finish doesn't fit well with your other appliances, the Cosori Pro LE is compact enough to pack neatly into a cupboard. This model is much smaller and more compact than my last air fryer and I love that it fits on the counter easily without taking up too much room.
The tempered glass display on the Pro LE is conveniently slanted toward the user. The absence of knobs and protruding buttons also add to the appliance's overall sleek design. And the one-touch selections make adjusting the functions and temperature a breeze.
One feature that certainly sets the Cosori Pro LE Air Fryer apart from others is the unique Air Whisper feature. Unlike most other air fryers on the market, the Pro LE ensures quiet operation as low as 55db.
Cleaning your air fryer is also very easy. The Pro LE's basket is dishwasher safe.
Temperature
This small but powerful kitchen appliance reaches a maximum of 450°F. The Pro LE cooks steak at 450°F for 6 minutes, ensuring it's tender and juicy with good color on the outside.
High temperatures, from around 400°F and up, are also ideal for cooking veggies as they'll give them that perfect golden crust.
The Cosori Pro LE does an excellent job of reheating pizza and toasting bread. All you have to do is ramp up the temperature to around 380°F and pop in your pizza slices or bread for a few minutes.
This easy air fryer grilled cheese recipe is always a winner. In the Pro LE, it'll only take about 8 minutes to achieve cheesy goodness.
Wattage
When it comes to performance, you'll want a high-powered air fryer. But, in recent times, finding energy-efficient appliances has definitely become a top priority. Typically air fryers range from 800 – 2100 Watts, and high wattage means high performance.
The Cosori Pro LE operates at 1500W, meaning it delivers high-performance cooking without drawing excessive electricity.
Size and Capacity
The 5-quart basket is the perfect size for small families or for light daily use. Most air fryers can handle a maximum of 2.5 pounds at a time. But, when air frying, it's important to distribute the food evenly around the basket to ensure they are evenly cooked.
The Cosori Pro LE can cook about 3-4 chicken breasts at a time. Considering that it cooks much faster than a traditional oven, it won't take long to serve up another batch.
Things to Love About This Air Fryer
I have been very pleasantly surprised by this air fryer. Check out a few of the reasons I like it so much.
The sleek and compact design fits easily on the counter and out of the way.
Food doesn't blow around inside the basket as it might in other models. You don't have to worry as much about your food touching the heating element and burning.
The shake button reminds you when you are at the halfway point so you can walk away and do other things instead of standing there babysitting it.
The preset buttons make cooking certain foods quick and easy.
The basket is dishwasher safe!
FAQs
Is Cosori A Good Brand?
Cosori is no stranger to the world of kitchen appliances. With air fryers, they also offer a range of kettles, indoor grills, ovens, bread makers, and even a dehydrator. This brand has won a Red Dot Award for innovative design in 2022, among many other accolades.
Which Is the Best Cosori Air Fryer?
Finding the best air fryer will depend on your needs. Cosori's air fryers are available in a wide range of capacities and functions. So, you can pick the best air fryer for your home.
Recipes to Try in Your Air Fryer
Cosori Air Fryer Reviews – Should you buy one?
The Cosori Pro LE Air Fryer offers users a little more than most air fryers below the $100 mark. Its sleek design, convenient cooking functions, Air Whisper feature, and generous capacity make it a top contender for one of the best appliances of its kind.
If you're looking for a compact and modern appliance that makes healthy eating fun and delicious, the Cosori Pro LE Air Fryer might be the perfect countertop companion for your kitchen.
Take a look at this guide on which air fryer to buy in 2022 for more information.
Like this recipe? We'd love for you to share it with your friends on social media. For more great recipes, follow us on Pinterest and Facebook, where we share our recipes daily.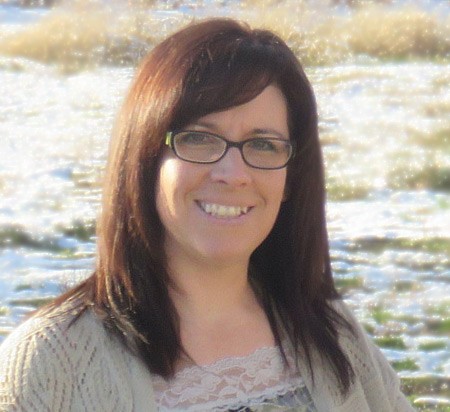 Angela is a talented home cook and passionate advocate for healthy, flavorful cooking in the air fryer. She shares her favorite air fryer recipes and helpful tips for using this versatile kitchen appliance to create delicious, nutritious meals.