These Air Fryer Crispy Potatoes are so simple to make in the air fryer. Cubed potatoes get super crispy and make a fantastic side dish for any meal.
» These crispy potatoes go great with Air Fryer Stuffed Pork Chops.
Potatoes are one of the best things to make in an air fryer. We make them a lot – check out these other potato recipes. They get nice and crispy on the outside while the inside gets cooked quickly and perfectly. There's no easier way to make them.
I used to make cubed potatoes in the oven. I do love them roasted, but the effort and the time it takes isn't something I'm willing to do all the time. But the air fryer makes it just too easy – even when making potato wedges.
Put the potato cubes in the air fryer and 20 minutes later you have a bowl of deliciously crispy potatoes. They are great for breakfast, lunch, dinner or even a quick snack.
Ingredients You Need
Baby red or yellow potatoes – you can use larger potatoes but you need to cut them into small pieces. I cut a baby red potato into 4 pieces.
Cooking spray – I use an olive oil cooking spray. You could also toss the potato pieces in oil before putting them into the basket.
Salt & pepper – For flavoring. You could also use any seasoning you like to flavor the potatoes.
How to Make Air Fryer Crispy Potatoes
All you have to do for this recipe is wash and cube the potatoes. You can peel them if you want. I like to leave the skins on.
Rinse the cubed potatoes in cold water to remove excess starch. If you have time, you can let them soak in ice water for 10 minutes. Some people swear by this method for making extra crispy potatoes. Pat dry with a paper towel.
Put the cubed potatoes in the air fryer basket. Spray lightly with cooking oil. Shake the basket and spray again. Season with salt.
Cook the potatoes at 400 degrees F for 17-20 minutes, shaking the basket halfway through. I find that everyone likes their potatoes cooked to a different degree of crispiness. So at 17 minutes you should check the potatoes and see if they're to your liking.
To check the interior, just grab one and taste it. If it needs more time, continue cooking for up to 25 minutes. They're done when they're crispy and browned.
Why Use an Air Fryer
An air fryer is an incredibly easy way to cook just about anything. You place the food in a fryer-style basket and hot air rapidly circulates all around the food, making the food crisp – much like deep-frying, but without the oil. You can cook anything you'd make in the oven.
What Type of Potato to Use
I prefer to use baby red potatoes for this recipe because they have a nice creamy and fluffy texture in the middle once cooked. You could use any baby potatoes and you won't have to remove the skin first, because it's thin.
You can, however, use any type of potato you want for this recipe. I have used dozens of different varieties, from russet potatoes to yellow, red, maris piper, Jersey Royals, white potatoes – you name it. They all turn out great.
Yes, they'll all have a slightly different texture – waxy vs non-waxy potatoes produce different insides – but at this size you'll barely register the difference. For potatoes with thick skins, like russets, I would peel them first.
Frequently Asked Questions
What can I season the potatoes with?
These potatoes are really great just seasoned with salt and pepper, but you can dress them up with a seasoned salt, a Cajun seasoning, or whatever you love to eat. Dip them in ketchup, burger sauce, or any fry sauce you like.
Can I Cook These Potatoes From Frozen?
If you are using freezer potatoes that you bought in a bag from the store, you can definitely cook those in the air fryer using this method. They will likely take the full 25 minutes until done, given they started out frozen.
Do I have to soak the potatoes first?
I don't soak the potatoes before cooking them, but I do rinse them to get off some of the starch, which will help them crisp up better.
» Looking for more side dish recipes that you can serve with anything? Try this Air Fryer Corn on the Cob or Air Fryer Cauliflower.
Like this recipe? We'd love for you to share it with your friends on social media. For more great recipes, follow us on Pinterest and Facebook, where we share our recipes daily.
Air Fryer Crispy Potatoes
These Air Fryer Crispy Potatoes are so simple to make in the air fryer.
Ingredients
2

pounds

baby red potatoes, cut into 1" cubes

spray cooking oil

salt and ground pepper, to taste
Instructions
Wash and quarter the potatoes. Rinse them to remove excess starch. Pat dry with a paper towel.

Put the cubed potatoes in the air fryer basket. Spray lightly with cooking oil. Shake the basket and spray again. Season with salt.

Cook the potatoes at 400 degrees F for 17-25 minutes, shaking the basket halfway through. They're done when they're crispy and cooked through to your liking.
Notes
Keep in mind that not all potatoes will cook at the same speed, so you may need to adjust the cooking time to get your desired results. I always start with 17 minutes and go from there.
All air fryers have different wattage and may cook at different rates. You may need to adjust the time or temp for the best results.
Nutrition
Calories:
175
kcal
Carbohydrates:
40
g
Protein:
5
g
Fat:
1
g
Saturated Fat:
1
g
Polyunsaturated Fat:
1
g
Monounsaturated Fat:
1
g
Sodium:
14
mg
Potassium:
955
mg
Fiber:
5
g
Sugar:
2
g
Vitamin A:
5
IU
Vitamin C:
45
mg
Calcium:
27
mg
Iron:
2
mg
🥧 If you're interested in more great recipes, I share all my favorite recipes over at A Food Lover's Kitchen, and you'll find Instant Pot recipes at A Pressure Cooker Kitchen, and cocktails and drinks at Savored Sips. Check it out today!
PIN IT FOR LATER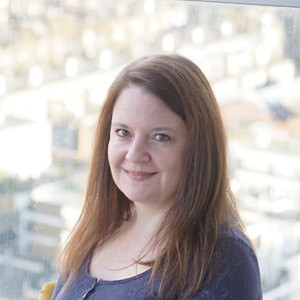 Laura is a passionate foodie and owner of Air Fry Anytime She is dedicated to sharing delicious recipes and helpful tips for using air fryers at home. With years of experience in the kitchen and a love for healthy, flavorful cooking, Laura has become an expert at using air fryers to create amazing meals that are both nutritious and delicious.