Air Fryer Samosas can be quickly made with frozen or homemade samosas in the air fryer. They turn out crispy and nice, but with fewer calories than deep fried.
» You might also like these 15 Quick & Easy Air Fryer Snacks.
Samosas are crispy and yummy when prepared with an air fryer. The circulating air helps get all sides crispy, while cutting down on the oil needed to get them that way. For a quick and easy snack, these samosas can't be beat.
We particularly like this recipe because air frying is a good and healthy way of preparing samosas.
Ingredients You'll Need
Frozen samosas – You can get 6–10 samosas in a bag or box in the frozen section of the grocery store. You can also make them at home with the required ingredients and freeze them. The ingredients include maida, potato, peas, onion, spices, green chilli, cheese, and meat (lamb, beef or chicken).
Cooking oil spray – You can use any spray oil of your choice. This is used to spray or rub on the samosas before air frying.
Sauce – Choose a sauce of your choice to spice up your snack and make it more delicious. You can use any sauce like samosa dipping sauce, green chutney, caramel sauce, and many others.
How to Make Air Fryer Samosas
Place the samosas in the air fryer basket, try not to overlap them. Give them a quick spray with the cooking oil. While it's not strictly necessary to add oil, it will help get them super crispy, which is the way we like our samosas.
Air fry at 370°F for 8 minutes, flipping them over at the halfway point. When you flip them, give them another quick spray on the top.
Eight minutes is perfect for nearly any frozen samosas, but every air fryer cooks differently, so you might find that you need extra time to get them perfectly crispy. Continue cooking until they are golden and crispy on the outside. One thing to watch out for is that the center has cooked all the way through. Because they start out frozen, we found that any less cooking time and the center can still be frozen or cold.
Then remove and serve with the dipping sauce of your choice.
Tips & Notes
When you place the samosas in the air fryer basket, don't let them touch each other. They need space to get crispy. Depending on the size of your air fryer and how many you want to make, you might need to make them in batches.
Use a cooking oil spray on the outside of the samosas to get a nice crispy exterior. If you don't have a cooking spray, you can brush on oil oil instead.
When the samosas are well-cooked, they look golden brown and crispy. You might need to cook them longer than 6 minutes to reach that color, depending on your air fryer.
What Sauce to Serve Them With
The sauce eaten with samosas is called chutney. There are three main types of chutney that are served in Indian restaurants to go with your samosas. These are green, red, and brown. While all chutneys have basically the same ingredients, some are changed in each variation to give a different flavor.
Green sauce: This is made with green chilies, cumin, coriander and mint leaves
Brown sauce: This is called imli or tamarind chutney and is made with tamarind, jaggery and ginger powder.
Red sauce: Also called Mysore Masala chutney, this sauce is made with roasted Bengal gram, Kashmiri dried red chilies, tamarind and onion.
Frequently Asked Questions
Should I defrost samosas before frying?
Whether you want to air fry the samosas or deep fry them in oil, don't defrost them first. Place them fresh from the freezer in the air fryer or the oil. When you don't defrost them, they come out crispy and crunchy. Defrosting often causes them to be soggy with a strange texture.
Why are my samosas not crispy?
There are several reasons why your samosas might not turn out crispy. It could also be that the temperature is too low. You may have allowed the samosas to defrost, even slightly, before cooking, which also causes them to be soggy. They may also not be totally cooked through. These have to cook at a slightly lower temperature for longer to ensure that the middle is cooked through in the middle.
To make perfect, crispy samosas, it's best to air fry them from frozen at the right temperature. We find 370 degrees to be the perfect temperature, but if your samosas are not crispy, turn up the temperature to 380 or 390 and cook for a few more minutes.
Why does my samosa crack when frying?
Samosas crack when the dough is too dry. This happens most often when the samosas are freezer burned or aren't at their freshest. To prevent cracking in the air fryer, be sure to spray the samosas with cooking oil before cooking. If the samosas appear dry or freezer burned you can also rub them with a bit of water before spraying them, to rehydrate them a bit.
Like this recipe? We'd love for you to share it with your friends on social media. For more great recipes, follow us on Pinterest and Facebook, where we share our recipes daily.
Air Fryer Samosas
Air fryer Samosas can be quickly made with frozen or homemade samosas, cooking oil spray, and an air fryer. They turn out crispy and nice, but with fewer calories than deep fried. 
Ingredients
6-10

frozen samosas

Dipping sauce

optional
Instructions
Place the samosas in the air fryer basket, try not to overlap them. Air fry at 370°F for 8 minutes, flipping them over at the halfway point.

Remove and serve with dipping sauce of your choice.
All air fryers have different wattage and may cook at different rates. You may need to adjust the time or temp for the best results.
Nutrition
Calories:
260
kcal
Carbohydrates:
28
g
Protein:
9
g
Fat:
13
g
Saturated Fat:
2
g
Cholesterol:
25
mg
Sodium:
340
mg
Fiber:
2
g
Sugar:
5
g
Calcium:
4
mg
Iron:
6
mg
🥧 If you're interested in more great recipes, I share all my favorite recipes over at A Food Lover's Kitchen, and you'll find Instant Pot recipes at A Pressure Cooker Kitchen, and cocktails and drinks at Savored Sips. Check it out today!
Like it? Pin it!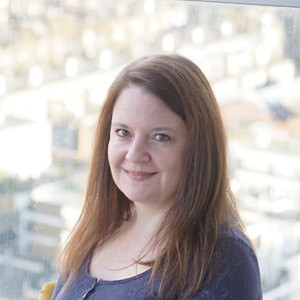 Laura is a passionate foodie and owner of Air Fry Anytime She is dedicated to sharing delicious recipes and helpful tips for using air fryers at home. With years of experience in the kitchen and a love for healthy, flavorful cooking, Laura has become an expert at using air fryers to create amazing meals that are both nutritious and delicious.