Frozen Chicken Wings in the Air Fryer take just a few extra minutes to cook and they turn out just as crisp and juicy as thawed chicken wings, so why not skip the defrosting and just go for it!
» You might like these Air Fryer Boneless Chicken Thighs or Air Fryer Chicken and Broccoli as well.
Chicken wings take just 20 minutes to cook in the air fryer from fresh. It's a very simple dinner or lunch you can make so quickly. But many times we forget to take the chicken out of the freezer and I get the question often: can I make chicken wings from frozen in the air fryer?
You absolutely can make them from frozen. Aside from the extra time it takes to cook, you won't even notice a difference. So if you're pressed for time and haven't defrosted the wings yet, don't worry. Just put them into the air fryer and let it do the work. Try these easy frozen pork chops and frozen shrimp in the air fryer and see how easy it really is.
Ingredients You'll Need
You'll need the following ingredients for to make frozen chicken wings in the air fryer:
1 pound chicken wings – If they aren't cut into pieces when you buy them, you might have to remove the wing tip and detach the wing joint.
Cooking spray – It just helps crisp up the skin. You can spray the chicken halfway through cooking, after they've fully defrosted, and once more near the end of cooking to keep the skin from drying out and make it nice and crispy.
Seasonings – I usually just use salt and pepper on the chicken wings, and then baste the with a sauce when they're just about done cooking. You can use any type of seasoning or sauce you like.
Super Useful Air Fryer Accessories
Once you've started using your air fryer more regularly, you'll find there are so many other ways you *could* be using it, if you had a few extra useful accessories. Here are a few favorites that we use almost every day.
12-piece accessories kit for 3.7-5.8 quart air fryers – includes silicone cake pan, cake barrel, pizza pan, toasting/warming rack, skewer rack, silicone mat, bread rack and more
Thermopen instant read thermometer for checking the internal temp of your meats
Evo Oil Sprayer Bottle – BPA, latex, and dehp-free plastic, won't clog or shatter, reusable, refillable, recyclable
How to Make Frozen Chicken Wings in the Air Fryer
Since the chicken wings are starting out frozen, you'll want to wait to add seasonings until they've dethawed a bit and will actually hold on to the seasoning.
So place the frozen chicken wings in the air fryer basket. They can overlap and/or be stacking on top of each other.
Start it cooking at 400° F for 40 minutes. After 10 minutes, shake the basket. Halfway through cooking, shake the basket again. Spray the wings with cooking spray and season with salt and pepper.
About 5 minutes to the end of cooking, shake the basket again and give another spray of oil. If your chicken wings were quite large, you might want to check the internal temp with a meat thermometer to make sure it's come up to the right temperature of 165°F.
If you want to add a glaze or sauce to the wings, do it when there's about 10 minutes left on the timer. Use a basting brush to brush on BBQ sauce, Frank's Buffalo sauce, or any other glaze of your choice, if you want to. You can also toss them in sauce after cooking to add more flavor.
If you're looking for a sauce to serve them with, check out these dips for chicken wings. I personally love to serve them alongside BBQ sauce, a sweet soy sauce glaze, or Frank's Red Hot Sauce.
What Oil & Oil Sprayer is Best for the Air Fryer?
The biggest issue most air fryer lovers face is finding the right oil and oil sprayer to use on food cooked in the air fryer. A fine mist of oil will help the entire piece of food crisp evenly, so it's very important.
My personal preference is to use canola oil, extra virgin olive oil, or avocado oil. I use both a refillable spray bottle like the Evo one pictured below and non-propellant extra virgin olive oil, which has not harmful aerosols or chemicals.
Can I Double the Recipe?
Yes, you can double the recipe and make up to 2 pounds of frozen chicken wings at a time, if you have a larger air fryer. I have a 5.5-quart air fryer basket and I find that 1.5 pounds of wings is the max that will fit without them being too crowded to get crispy.
When doubling, air fry for 45 minutes, or until the skin is crisp. Make sure you shake the basket at least twice during cooking. With so many wings, you might have to stir them with a spatula instead. Bake time will vary based on the size of your air fryer basket and the size of the wings, so be sure to check the temperature of the wings.
Can These Chicken Wings Be Baked Instead?
If you don't have an air fryer, you can bake the chicken wings in the oven instead. Preheat the oven to 400 degrees F and cook the wings on a baking sheet with a silicon mat or parchment paper for 45 minutes, flipping them halfway through cooking.
Can I Baste the Chicken Wings in the Air Fryer?
You can baste chicken wings with a sauce – like one that was mentioned above – in the air fryer, if you wish. You don't want to do it too early on in the cooking process or it might burn.
To baste the chicken wings with a sauce, wait until the last 5 minutes of cooking. So if you're cooking them for 30 minutes, you'll flip them after 15 minutes, then baste them after 25 minutes. Baste one side of the wings, cook for another 3 minutes, then flip and baste again. Cook until they reach your desired crispiness.
Why Use an Air Fryer
An air fryer is an incredibly easy way to cook just about anything. You place the food in a fryer-style basket and hot air rapidly circulates all around the food, making the food crisp – much like deep-frying, but without the oil. You can cook anything you'd make in the oven.
What Side Dishes to Serve?
You can serve some really easy side dishes with your main dish cooked in the Air Fryer. Sometimes, you can cook them together in the air fryer to make it even faster.
Some of our favorite side dishes to serve include:
Here are 28 more air fryer side dishes to try
Like this recipe? We'd love for you to share it with your friends on social media. For more great recipes, follow us on Pinterest and Facebook, where we share our recipes daily.
Frozen Chicken Wings in the Air Fryer
Frozen Chicken Wings in the Air Fryer take just a few extra minute to cook and they turn out just as crisp and juicy.
Ingredients
1 1/2

pounds

frozen chicken wing pieces

Spray cooking oil

1/4

teaspoon

salt

1/4

teaspoon

ground black pepper

Sauce or seasoning of choice
Instructions
Place frozen chicken wings in the basket and cook at 400° F (200°C) for 40 minutes.

After the first 20 minutes, shake the basket. Spray the wings with cooking oil and season with salt and pepper.

Continue cooking for 10 minutes, then shake the basket again. With 5 minutes left, shake basket again and baste wings with sauce, if desired.
Notes
Internal temperature needs to be 165° F when done. Always check the temperature and continue cooking if necessary to reach 165.
As a full meal, serve 1/2 pound of wings per person.
All air fryers have different wattage and may cook at different rates. You may need to adjust the time or temp for the best results.
Nutrition
Calories:
204
kcal
Carbohydrates:
1
g
Protein:
17
g
Fat:
15
g
Saturated Fat:
4
g
Polyunsaturated Fat:
3
g
Monounsaturated Fat:
6
g
Trans Fat:
1
g
Cholesterol:
71
mg
Sodium:
212
mg
Potassium:
145
mg
Fiber:
1
g
Vitamin A:
136
IU
Vitamin C:
1
mg
Calcium:
12
mg
Iron:
1
mg
🥧 If you're interested in more great recipes, I share all my favorite recipes over at A Food Lover's Kitchen, and you'll find Instant Pot recipes at A Pressure Cooker Kitchen, and cocktails and drinks at Savored Sips. Check it out today!
Pin it for later!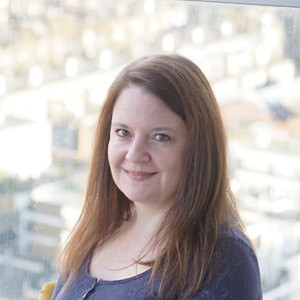 Laura is a passionate foodie and owner of Air Fry Anytime She is dedicated to sharing delicious recipes and helpful tips for using air fryers at home. With years of experience in the kitchen and a love for healthy, flavorful cooking, Laura has become an expert at using air fryers to create amazing meals that are both nutritious and delicious.