This post was first published on A Food Lover's Kitchen
These Air Fryer Hasselback Potatoes are so easy to make in the air fryer and they make a perfect side dish for your meal.
» You'll love these Crispy Air Fryer Potato Skins and Air Fryer Pork Kebabs.
You can cook these hasselback potatoes in the air fryer in just 30 minutes and they turn out so tender in the center, with a super crunchy exterior.
If you're a fan of potatoes and haven't tried these yet, you're definitely missing out. The best part about potatoes is that they have two distinct textures that go so well together. The hasselback potato is the perfect way to serve potatoes because of that. They get soft and squishy on the inside, but really crispy on the outside.
You don't need any special tools to make these potatoes. All you really need is a sharp knife, so you can cut even slits in the potato, without cutting all the way through.
You can use any size potato you want for this, but I prefer a smaller sized potato. One that's about 3 inches around is perfect. The thicker it is in the center, the longer it will need to cook.
I also find that a smaller potato is best for serving as a side dish.
Why Use an Air Fryer
An air fryer is an incredibly easy way to cook just about anything. You place the food in a fryer-style basket and hot air rapidly circulates all around the food, making the food crisp – much like deep-frying, but without the oil. You can cook anything you'd make in the oven.
How to Make Air Fryer Hasselback Potatoes
Yukon Gold potatoes or medium sized russet potatoes work well for this recipe. They have enough starch in them to get crispy and yet remain fluffy on the inside.
A medium-sized potato that's about 3-5 inches around the center is best because it cooks more uniformly. If you only have larger potatoes, you'll need to adjust the cooking time to make sure they get cooked all the way through.
Start out by washing and scrubbing the potatoes and patting them dry. Then cut 1/4″ slices in the potato, making sure not to slice all the way through. Just go about 3/4th of the way through. Try to make the cuts as evenly spaced as possible.
Next, mix the butter, olive oil, salt and pepper in a bowl. Brush the mixture onto the potatoes and into the slits.
Preheat the air fryer for 3 minutes at 350 degrees C (175 degrees C). Place the potatoes into the air fryer basket and cook for 15 minutes. Brush the potatoes again with the mixture and continue cooking for another 15 minutes. It might take longer for larger potatoes. Poke it with a fork to test the center. It should be quite tender
Remove the potatoes from the air fryer. Brush with the remaining mixture. Garnish with chives and sour cream, if desired.
Tips For Making Potatoes in the Air Fryer
You don't have to spray the basket before adding the potatoes. They won't stick to the basket.
You can cut the potatoes into any thickness for this recipe but keep in mind that the slices won't get as crispy when they're cut wider.
If the tops of the potato aren't getting as crispy as you like, turn up the heat to 380 degrees for the last 5 minutes.
Like this recipe? We'd love for you to share it with your friends on social media. For more great recipes, follow us on Pinterest and Facebook, where we share our recipes daily.
Air Fryer Hasselback Potatoes
These Air Fryer Hasselback Potatoes are so easy to make in the air fryer and they make a perfect side dish for your meal.
Ingredients
2

medium

Potatoes

1/2

tablespoon

melted butter

1/2

tablespoon

olive oil

1/4

teaspoon

salt

1/8

teaspoon

ground black pepper

Chopped chives and sour cream if desired
All air fryers have different wattage and may cook at different rates. You may need to adjust the time or temp for the best results.
Nutrition
Calories:
187
kcal
Carbohydrates:
30
g
Protein:
3
g
Fat:
6
g
Saturated Fat:
2
g
Polyunsaturated Fat:
1
g
Monounsaturated Fat:
3
g
Trans Fat:
1
g
Cholesterol:
8
mg
Sodium:
326
mg
Potassium:
718
mg
Fiber:
4
g
Sugar:
1
g
Vitamin A:
92
IU
Vitamin C:
33
mg
Calcium:
22
mg
Iron:
1
mg
Pin it for later!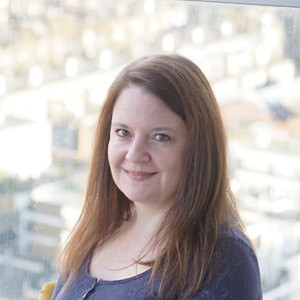 Laura spends a lot of her time cooking and creating recipes to share. She loves traveling and learning about new foods around the world to bring into her own recipes at home.