The biggest issue most air fryer lovers face is finding the best oil for the air fryer, and oil spray for the air fryer. We're going to help you find that perfect oil and oil sprayer in this article.
You don't need to add a lot of oil to food in the air fryer, especially frozen food that already contains oil like French fries and tater tots. Just a fine mist of oil will help the entire piece of food crisp evenly. So it's important to find an oil sprayer that can produce that perfect fine mist.
Whether you use a store-bought oil spray or you buy your oil separately and refill your spray bottle, we'll help you find one that doesn't get clogged, spray unevenly, or make a big mess.
» You might be interested in whether you can use parchment paper in an air fryer.
» You might be interested in Can You Put Metal in an Air Fryer?
Best Oil for the Air Fryer
My personal preference is to use canola oil, extra virgin olive oil, or avocado oil. I use both a refillable spray bottle like the Evo one pictured below and non-propellant extra virgin olive oil, which has no harmful aerosols or chemicals.
What oil you use on your food really comes down to personal preference, as well as price. Some oils have more flavor than others, while some are more expensive.
When cooking with oil on the stovetop, you need to think about things like smoke point because the oil, when heated past that point, can produce a lot of smoke. In the air fryer, you're using so little oil that it's not really a consideration you need to make.
Most oil, like canola, vegetable, avocado, or olive oil will do just fine for making your food crisp and/or not dry in the air fryer. If you don't want to add flavor, avoid extra virgin olive oil, which will impart some flavor to the food.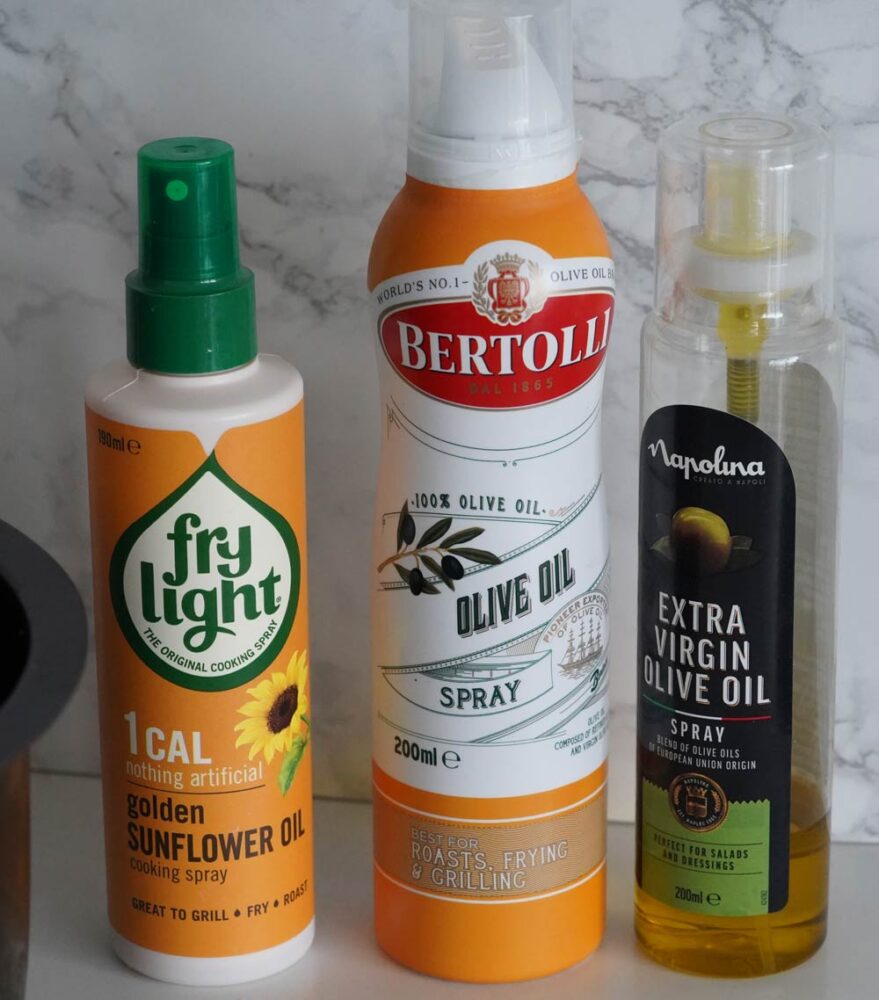 Best Cooking Spray for the Air Fryer
There are two choices for cooking sprays to use with the air fryer. You can buy a cooking spray or you can buy a reusable bottle and fill it with oil.
With both of these options, you can choose the type of oil you use in them. There are many oil sprayers you can buy that are not reusable with just about any type of oil, though the most prevalent are canola oil, olive oil and avocado oil.
Here are the things to look for when purchasing air fryer oil spray:
Never use aerosol sprays, like Pam
Use sprays that contain only 100% oil
Look for ones that have a fine mist
Try to find one with a continuous spray that can be used when tilted or upside down
Non-Allergenic, non-GMO, no propellants
I prefer 365 by Whole Foods Market Olive Oil Spray, Bertolli Light Olive Oil Spray, and Pompeian Extra Virgin Olive Oil Spray. There are lots of great brands though. Just make sure to adhere to the list of considerations above.
Our Top Recommendations
Can You Use Pam Non-Stick Cooking Spray in an Air Fryer?
It seems like this would be a great solution, right? Because Pam is already sold in a spray can and you can use it for so many other things, wouldn't you be able to use it in the air fryer? Well, the answer is no.
These aerosol spray cans, like Pam and many others on the market, actually contain more than just oil. They also contain propellants, such as butane and propane, as well emulsifiers like lecithin, and acids.
The propellants will eventually erode the non-stick coating on your air fryer basket and damage it beyond repair. When using it regularly the coating on the basket will start to flake off and the food will start to contain little particles of the basket. No one wants to eat that.
Another reason not to use Pam cooking spray in the air fryer is that it will start to form a gooey layer of residue that is very difficult, often impossible, to remove.
OUR FAVORITE AIR FRYER
COSORI PRO LE 5-QT AIR FRYER
There are a lot of features to love about this air fryer, but top of our list are the tempered glass display, super easy to clean basket, and ability to add shake reminders.
Why Use an Air Fryer
An air fryer is an incredibly easy way to cook just about anything. You place the food in a fryer-style basket and hot air rapidly circulates all around the food, making the food crisp – much like deep-frying, but without the oil. You can cook anything you'd make in the oven.
🥧 If you're interested in more great recipes, I share all my favorite recipes over at A Food Lover's Kitchen, and you'll find Instant Pot recipes at A Pressure Cooker Kitchen, and cocktails and drinks at Savored Sips. Check it out today!
Like this recipe? We'd love for you to share it with your friends on social media. For more great recipes, follow us on Pinterest and Facebook, where we share our recipes daily.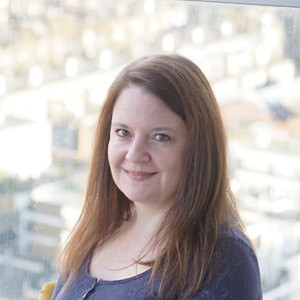 Laura is a passionate foodie and owner of Air Fry Anytime She is dedicated to sharing delicious recipes and helpful tips for using air fryers at home. With years of experience in the kitchen and a love for healthy, flavorful cooking, Laura has become an expert at using air fryers to create amazing meals that are both nutritious and delicious.