With a little bit of oil and a few minutes with an air fryer, you can have a family dinner on the table in no time, no matter how big your family is. It cuts down cooking time tremendously, giving you more time to spend with your loved ones.
While a small air fryer doesn't have enough cooking space to feed a big family, there are many large air fryers that can accommodate enough food for 8-10 people. You just have to get the right one.
» You might also like these Seafood Favorites in the Air Fryer and Can You Make Popcorn in the Air Fryer?
In the article, we've listed what we think are the 4 best air fryers for large families – that's a family of 4 or more. This handy list that breaks down everything you need to know about the best large air fryers for your household.
Best Air Fryers for Large Families
How big of an air fryer do you need to feed your family? Well, that depends on how big your family is. You can find just about any size to fit your needs.
Typically, if you live alone or have a small family of up to two to three members, you can make do with a small air fryer with a capacity of between two and four quarts. This size is big enough to cook small dishes like these easy air fryer snacks.
But if your family is a bit bigger, you'll need a fryer that can handle a larger capacity. For families of four to six members, you'll want an air fryer with a capacity of at least six quarts. This is a perfect size if you're planning on cooking main meals like lunch and dinner.
Large families of six or more will benefit from any capacity beyond six quarts. You can cook up to a whole chicken or possibly even a turkey with this size.
Why You Should Buy a Family-Sized Air Fryer
There are a few reasons to buy an air fryer for your large household. Let's look at a few.
Convenience
When the kids get home from school, they'll want a snack. The air fryer is a great way to make snacks and the older kids can easily run it themselves, so you don't have to get involved.
The air fryer is also super convenient because you can just toss in whatever you're cooking and push a button. You can even cook things from frozen, like salmon, so you don't have to thaw them first. There are even some air fryers that come with two baskets, so you can put your main dish in one and your side dish in the other.
Another convenience is not having to preheat the oven and dirty multiple dishes to get a meal cooked. And you don't have to clean the oven, which can be a big task.
Saves Time
You can shave minutes (possibly hours) off your time in the kitchen by cooking with an air fryer. This handy device circulates hot air around your food, cooking food much faster than a traditional convection oven.
Some air fryers also come with delay timers which allow you to delay the cooking time. This feature let's you set the cooking time for a few hours later so you can prepare the food in the afternoon and have it cook at dinner time.
Saves Money
Air fryers are so versatile that many of them are actually 18-in-1 appliances. Instead of buying multiple individual devices, you save money by purchasing this all-in-one appliance instead. Many air fryers can fry, roast, broil, bake, dehydrate, and more.
Air fryers can also help you save money on your energy bill. Many modern air fryers advertise themselves as energy-efficient. Compared to some ovens, they are 50% more efficient than many electric ovens.
Healthier Food
The air fryer health benefits compared to traditional convection ovens or deep fry cooking are mainly due to the lack of oil needed for cooking. Depending on the recipe, you could need as little as one to two teaspoons of oil.
Choosing The Best Air Fryer For a Large Family
Air fryers have become so popular lately that you'll often walk into a store, or go online shopping, to find dozens of options. It's hard to know which ones are worth it. Below are 4 of the best air fryers for a family of 6 or more. They vary from 6.4 liters all the way up to 15 liters, so you can choose the size you need.
If you have the counter space, I'd recommend going with the larger ones if you have 5 or more people to feed.
COSORI Air Fryer 6.4 L
This large Cosori air fryer has a capacity of about 6.4 liters which means it is a good option for a household with 6 members. It has a compact size but can easily cook a whole chicken in its basket.
The Corsori comes with a technology called Dual Blaze with 360 ThermoIQ Tech. It uses top and bottom heating elements that adjust during cooking to give a perfect cook, without the need to flip the food or shake the basket halfway through cooking.
The air fryer has 11 presets, and the basket is dishwasher-safe, which makes cooking and cleaning up a breeze. It comes with a recipe book of around 100 recipes. This helps you explore the full capacity and gives you detailed cooking instructions on both savory and sweet treats to cook with this modern air fryer.
---
Instant Vortex Plus 10-Quart Capacity Air Fryer Oven
The Instant Vortex Plus is an appliance for a big family of 8 or more because it has a 10-quart capacity. This means it can cook big meals like whole pizzas and rotisserie chickens.
While it is big, it does cut down on its preparation time with fast preheating and cooking technology at just the touch of a button. It is 7-in-1, which means you can dehydrate, bake, broil, and more with the help of the added accessories and Instant Pot app for recipes.
Best of all, it has two cooking trays that can be used on three levels. This allows you to cook multiple parts of the meal at the same time. The top level cools slightly hotter than the second layer, so you can even vary the cooking times.
The cons for this air fryer are that it doesn't cook quite as you would expect for an air fryer. It's more like a countertop oven. And many reviewers have said it has a horrible plastic smell when cooking.
---
NuWave Brio 15.5-Quart Smart Oven
This appliance is one of the largest air fryers on the market, with over 15-quart capacity. There is a slightly smaller one available for smaller families at 7.25 quarts, but if you want to get everything done at once and had space for larger meals, stick with this one.
The appliance comes with a digital temperature probe, so you don't have to guess your food's internal temperatures. It's a very powerful oven at 1800 watts, but that allows you to set it to three different wattages, depending on what you're cooking: 900, 1500, and 1800.
Other features we like are the never-rust stainless steel rack and tray, the non-stick drip tray, the stainless steel rotisserie basket and skewer kit, and the reversible non-stick grill plate – all accessories you won't find on a smaller air fryer.
---
GoWISE USA Deluxe 12.7-Quarts Digital Air Fryer
This GoWISE digital air fryer is ideal for a family of 5 or more. It is quite big with about 13 quarts of capacity, which means it can easily cook a full dinner with no problems.
It has three rack levels, which allows you to cook multiple portions at once. The 15 cooking presets make it easy to navigate cooking temperatures and times. It is quite spacious and comes with accessories that make good use of its size. These include rotisserie rods and cages, as well as a mesh basket.
The thing I like most about this air fryer is that you can choose how you want to cook. You can use the basket for fries, the tray for fish, the rotisserie for chicken or skewers, or the grate for cake and baking.
---
Conclusion
Air fryers are a handy appliance for anyone in the kitchen but are especially helpful for full households when it comes to any mealtime.
That is why finding the best air fryers for a large family is such an important decision. Buy one too small, and you'll be doing double the work. If you're a busy family with lots of activities, you might benefit from using a big air fryer with a delayed timer.
With these top 4 air fryers for large families, you're sure to find an appliance to fit your family and pocket.
Why Use an Air Fryer
An air fryer is an incredibly easy way to cook just about anything. You place the food in a fryer-style basket and hot air rapidly circulates all around the food, making the food crisp – much like deep-frying, but without the oil. You can cook anything you'd make in the oven.
Like this recipe? We'd love for you to share it with your friends on social media. For more great recipes, follow us on Pinterest and Facebook, where we share our recipes daily.
🥧 If you're interested in more great recipes, I share all my favorite recipes over at A Food Lover's Kitchen, and you'll find Instant Pot recipes at A Pressure Cooker Kitchen, and cocktails and drinks at Savored Sips. Check it out today!
Pin in for later!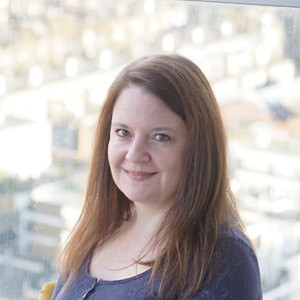 Laura is a passionate foodie and owner of Air Fry Anytime She is dedicated to sharing delicious recipes and helpful tips for using air fryers at home. With years of experience in the kitchen and a love for healthy, flavorful cooking, Laura has become an expert at using air fryers to create amazing meals that are both nutritious and delicious.