Yes, you can make popcorn in the air fryer! Air fryers are all the rage these days. They are a great way to cook food without having to use the microwave or oven. You can make all sorts of things in an air fryer, including popcorn.
» Check out these 25 Air Fryer Tips and Tricks and try these Easy Air Fryer Pasta Chips.
It's especially convenient for when you want to only make a small amount of popcorn for a snack or you don't have a microwave or oven available to make it with.
However, that being said, there are a few specific considerations you need to make for popping popcorn in an air fryer. We'll go over the issues you might face and break down the steps for you in this article.
Why Make Popcorn in the Air Fryer?
I have people ask me this or a similar question all the time about various things you might cook in an air fryer. Why use the air fryer to make popcorn when you can easily make it in the microwave or on the stove?
That's a good question, to which I will answer as I always do, "Why not!"
The air fryer has this special way of cooking food fast and with less oil than would be necessary on the stove. It circulates air that helps pop the corn from all angles at once, so the popcorn comes out airy and fluffy, without the use of a lot of oil.
What You Need
There are just a few things you'll need to make popcorn in your air fryer:
Tin foil – If you have a basket with large holes, you'll need to put down a piece of tin foil in the basket so the kernels don't fall through the holes.
Popcorn kernels – You want to get a bag of white or yellow popcorn kernels. You cannot use microwave popcorn or pre-flavored popcorn kernels.
Oil – Use an oil with a high smoke point, like avocado oil or sunflower oil, so it doesn't produce smoke while you're cooking. I use spray cooking oil, but if you don't have any, you can coat the kernels in regular cooking oil.
Pros & Cons of Using the Air Fryer
I would suggest that using the air fryer to make popcorn is not the easiest, fastest, or safest method. If you have the option of sticking with microwave popcorn or making it on the stove, I would choose those methods first. However, if you don't have another option, you can definitely make this work.
Pros:
It uses way less oil – you just need a nice spray of oil, not the 3 tablespoons required on the stovetop or popcorn maker
Freshly popped corn tastes better than microwave popcorn. It's also not coated with oil, butter, or any other high-calorie toppings, so it's very low in calories and carbs.
Cons:
It takes longer to make in the air fryer
Kernels can fly up into the heating element and cause smoking or fires
You can't make a large batch
How to Make Popcorn in an Air Fryer
Making popcorn in an air fryer can be a bit of a trial at first, but once you get the hang of it you'll find that it's a quick, easy, and healthy snack!
Place a piece of tin foil in the bottom of your basket (if the holes are large enough for the kernels to slip through.
Add 1/4 cup of kernels to the basket.
Spray the kernels with oil. If you don't have oil spray, you can coat the kernels in oil before adding them to the basket.
Cook at 400°F for approximately 8 minutes, or until you can't hear any more corn popping.
Open the basket and transfer the popcorn into a bowl. Season to taste.
Tips & Suggestions for the Best Popcorn
It's best not to exceed 1/4 cup of kernels. If your air fryer is smaller than 5-quarts, you might want to stick with just 2-3 tablespoons. If they overfill the basket, they can burn in the heating element.
The biggest concern that I've run into while making popcorn in the air fryer is that fluffy popped corn is not heavy enough to stay out of the heating element. Generally, they just bounce around and a few might get caught. If they do, they can smoke a lot or even start a fire.
For this reason, you should never leave the air fryer unattended while making popcorn. If you smell burning, immediately pull out the basket. Now, if there are kernels caught in the element, it's impossible to get them out until the machine has cooled enough to do so. NEVER stick your hand or any other object up inside the heating element while it's hot.
If you find that you can't successfully pop corn without the heating element issue, you can make a tin foil orb to put the kernels in, so they can't fly out.
Can You Make Microwave Popcorn in an Air Fryer?
No, you cannot put a bag of microwave popcorn into an air fryer to cook. This is because those microwave packets are made specifically for a microwave, which cooks differently than an air fryer. The paper bag can catch on fire and/or the kernels can become overheated and burn.
You need to use 100% natural popcorn kernels, like Orville Redenbacher's Gourmet Popcorn Kernels in the air fryer. Keep in mind that the longer the kernels sit around becoming stale, the less well they will pop. Always use fresh kernels.
Is it Okay to Use Tin Foil in the Air Fryer?
Yes, it's perfectly find to use tin foil in the bottom of your air fryer basket. It will keep the kernels from escaping into the bottom of the basket. Read more about the how and why of using tin foil in the air fryer.
Why Use an Air Fryer
An air fryer is an incredibly easy way to cook just about anything. You place the food in a fryer-style basket and hot air rapidly circulates all around the food, making the food crisp – much like deep-frying, but without the oil. You can cook anything you'd make in the oven.
Like this recipe? We'd love for you to share it with your friends on social media. For more great recipes, follow us on Pinterest and Facebook, where we share our recipes daily.
Air Fryer Popcorn
Air Fryer Popcorn is a unique way to make your favorite popped snack from 100% natural kernels.
Instructions
If your air fryer basket has large holes, line the basket with foil.

Pour the popcorn kernels into the basket and spray with oil.

Cook on 400°F for approximately 5-8 minutes, listening carefully popping. When the popping subsides turn off the air fryer.

Enjoy with salt, melted butter, or your favorite seasoning.
Notes
If you don't have cooking oil spray, mix the popcorn kernels and oil in a bowl. Stir to coat the kernels with oil, then put them in the air fryer basket.
All air fryers have different wattage and may cook at different rates. You may need to adjust the time or temp for the best results.
Nutrition
Calories:
77
kcal
Carbohydrates:
15
g
Protein:
2
g
Fat:
1
g
Saturated Fat:
1
g
Polyunsaturated Fat:
1
g
Monounsaturated Fat:
1
g
Sodium:
1
mg
Potassium:
56
mg
Fiber:
3
g
Sugar:
1
g
Calcium:
1
mg
Iron:
1
mg
What Oil & Oil Sprayer is Best for the Air Fryer?
The biggest issue most air fryer lovers face is finding the right oil and oil sprayer to use on food cooked in the air fryer. A fine mist of oil will help the entire piece of food crisp evenly, so it's very important.
My personal preference is to use canola oil, extra virgin olive oil, or avocado oil. I use both a refillable spray bottle like the Evo one pictured below and non-propellant extra virgin olive oil, which has not harmful aerosols or chemicals.
🥧 If you're interested in more great recipes, I share all my favorite recipes over at A Food Lover's Kitchen, and you'll find Instant Pot recipes at A Pressure Cooker Kitchen, and cocktails and drinks at Savored Sips. Check it out today!
Like this post? Share it on Pinterest!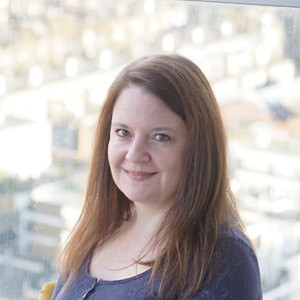 Laura spends a lot of her time cooking and creating recipes to share. She loves traveling and learning about new foods around the world to bring into her own recipes at home.