These Air Fryer Tater Tots are a simple way to cook one of your favorite potato snacks and get a super crispy exterior and fluffy interior – just the way tater tots are supposed to be.
» Also try these Air Fryer Chicken Wings, Air Fryer Bagel Bites and Air Fryer Chicken Strips.
Potatoes are one of the best things to make in an air fryer. We make potato recipes all the time, like potato wedges, crispy cubed potatoes, even sweet potato fries. The circulating air in the air fryer helps crisp up the exterior of the tots, just like they'd be in a deep fryer, but without all the extra oil.
I used to make tater tots in the oven, but once I got my air fryer, I stopped doing that entirely. Why put them in the oven when the air fryer does such a better job and in half the time?
Ingredients You Need
This is a very simple recipe that only needs a few basic ingredients:
Frozen tater tots – Use any brand you like. We use Ore-Ida brand Golden Tater Tots. There is a list of other options that we've tried and liked below.
Salt – Tater tots definitely need salt once they are cooked. All potatoes need a good sprinkle of salt to bring out their flavor. To give them a little extra boost, use seasoned salt.
How to Make Tater Tots in the Air Fryer
I always recommend using store-bought tater tots, rather than making your own. They're just a real pain to make and often they don't turn out quite the way you want them to. If you want to try making them check out this recipe. Rather than going through the trouble, buy a bag of tater tots.
You can even cook them from frozen, so there's no need to thaw the bag before cooking. In fact, they're better if you don't.
Cook the tater tots at 375°F (190°C) for 15 minutes, shaking the basket halfway through. I find that everyone likes their tater tots cooked to a different degree of crispiness. So you might need to cook them for a few more minutes until they reach the crispiness you like.
To check the interior, just grab one and taste it. If it needs more time, continue cooking. They're done when they're crispy and browned.
Don't forget to give them a nice sprinkle of salt once they're cooked. This will really make them tasty.
Why Use an Air Fryer
An air fryer is an incredibly easy way to cook just about anything. You place the food in a fryer-style basket and hot air rapidly circulates all around the food, making the food crisp – much like deep-frying, but without the oil. You can cook anything you'd make in the oven.
What Brand of Tater Tots to Use
There are quite a few brands of tater tots you can purchase. Our favorite and the one we use most often is Ore-Ida. You might not know this bit of trivia, but Ore-Ida is the brand that not only coined the term "tater tots," but invented them back in 1953.
In my opinion, the Ore-Ida brand Golden Tater Tots or Extra Crispy Easy Tater Tots are still the best on the market, and they're certainly the easiest to find. We also like Alexia Organic Yukon Select Puffs, 365 Everyday Value Sweet Potato Puffs, and Cascadian Farm Spud Puppies. For something a little different – with less carbs – try Birds Eye Cauliflower & Potato Tots.
What Sauce to Serve Them With
Tater tots can go with so many different types of sauces, so use whatever you like most. My favorites are:
Ketchup
Ketchup & Mayo mixed
Honey Mustard
Spicy Mustard
Can I Cook Tater Tots From Frozen?
If you are using tater tots you bought in a bag from the store, you should cook those in the air fryer from frozen. They don't need any extra oil either. If for some reason your tater tots are no longer frozen, you'll want to cut the cook time down by a few minutes.
What to Serve as a Main Dish
There are so many options for main dishes to serve with this side dish. You can make these all in the air fryer or in the oven, if you wish.
>> Looking for more air fryer side dish recipes that you can serve with anything? Try this Corn on the Cob, Cauliflower or Parmesan Sweet Potatoes.
Like this recipe? We'd love for you to share it with your friends on social media. For more great recipes, follow us on Pinterest and Facebook, where we share our recipes daily.
Air Fryer Tater Tots
These Air Fryer Tater Tots are a simple way to cook one of your favorite potato snacks and get a super crispy exterior and fluffy interior – just the way tater tots are supposed to be.
Instructions
Add tater tots to the air fryer basket or tray (how many you can fit depends on the capacity of your air fryer). There is no need to spray the tots with oil.

Sprinkle with salt. Serve with your favorite dipping sauce.
Notes
Prepared frozen tater tots do not need any oil added to them in the air fryer. They are pre-fried with oil that will make them crispy without adding any more.
You can make your own tater tots if you wish. Here is a recipe. They should still be cooked from frozen, even if homemade.
All air fryers have different wattage and may cook at different rates. You may need to adjust the time or temp for the best results.
Nutrition
Calories:
201
kcal
Carbohydrates:
29
g
Protein:
2
g
Fat:
9
g
Saturated Fat:
2
g
Polyunsaturated Fat:
2
g
Monounsaturated Fat:
5
g
Sodium:
485
mg
Potassium:
300
mg
Fiber:
2
g
Sugar:
1
g
Vitamin A:
5
IU
Vitamin C:
9
mg
Calcium:
15
mg
Iron:
1
mg
Like it? Pin it!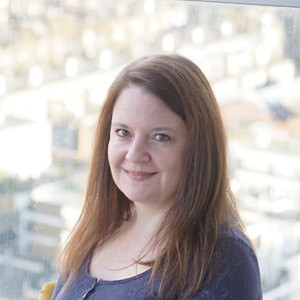 Laura spends a lot of her time cooking and creating recipes to share. She loves traveling and learning about new foods around the world to bring into her own recipes at home.