Air Fryer Hash Browns are a popular breakfast staple that are delicious, quick, crispy made in the air fryer. The crispy crunch make them irresistibly delicious.
» You might also like Air Fryer Egg in a Hole, Easy Air Fryer Scrambled Eggs and these Air Fryer Egg Bites.
OUR FAVORITE AIR FRYER
COSORI PRO LE 5-QT AIR FRYER
There are a lot of features to love about this air fryer, but top of our list are the tempered glass display, super easy to clean basket, and ability to add shake reminders.
Although you can make hash browns on the stovetop, I prefer making them in an air fryer. That's because it is super convenient, quick, and gives you the crispy you desire. Plus, you don't need a lot of oil which is also awesome!
There are two different ways to make air fryer hash browns. You can purchase pre-formed hash browns or you can make them yourself from scratch. Either way, you can cook them in the air fryer. The instructions for both can be found in the recipe card below.
Ingredients You Need
Making hash browns in the air fryer is effortless if you buy pre-formed frozen hash browns at the store. There are so many different brands. You can use any one that you like. We particularly like Ore Ida Hash Browns. Idaho Spuds Hash Browns are great too.
If you would rather not purchase frozen hash browns, you can make your own with these four simple ingredients.
Potatoes: Although several types of potatoes are available in the market, I recommend using russet potatoes to make hash browns. That's because they are high in starch and have low moisture content. As a result, they are crispier.
Olive oil: Olive oil is loaded with healthy fats. It is often our top choice for cooking things like hash browns when you don't need to worry about the smoke point. When using olive oil for cooking purposes, make sure it is premium quality and extra virgin.
Seasonings: Salt and black pepper are just enough to add the flavors you require. However, if you love additional flavors, add herbs or spices as per your liking.
Why Use an Air Fryer.
An air fryer is an incredibly easy way to cook just about anything. You place the food in a fryer-style basket and hot air rapidly circulates all around the food, making the food crisp – much like deep-frying, but without the oil. You can cook anything you'd make in the oven.
How to Make Air Fryer Hash Browns?
Making hash browns in an air fryer is very easy. Here are simple steps you have to follow.
For Frozen Hash Browns
Place the frozen hash browns in the air fryer basket. There's no need to spray the basket or the hash browns as they already contain a bit of oil.
Cook at 380°F for 8 minutes, turning halfway through cooking. They'll end up perfectly crispy and just a little bit golden brown.
For Fresh Homemade Hash Browns
Start by scrubbing the potatoes well. You can then leave the skins on if you like. I prefer to leave the skin on for more nutrition, and because I like the extra texture it adds.
Shred the potatoes in either a food processor or by using a box grater. Place the shredded potatoes in a strainer and run cold water over them for at least 30 seconds. Let the potatoes sit in the strainer for a few minutes, to allow excess water to drain off.
Place the shredded potatoes on a kitchen towel. Fold the towel over the top and press to remove any additional moisture. The drier the potatoes are, the crispier they will get in the air fryer.
Place the shredded potatoes in a large mixing bowl. Add olive oil, salt, and black pepper. Mix well until everything is well combined.
Grease the air fryer basket with olive oil or spray it with cooking oil. Place the shredded potato mixture in the air fryer basket and press it flat in an even layer.
Cook the potatoes for about 15 minutes at 380° F. Flip after 15 minutes and cook for additional 10 minutes until they are crisp enough. I find that everyone's idea of crispiness is different, so you just need to keep an eye on it and take them out when you think they're good.
FAQs
Can I Use Store-Bought Hash Browns?
Yes, you can use store-bought hash browns. You don't even need to thaw them before cooking in the air fryer. This is the absolute easiest way to make hash browns. They take no prep and turn out perfectly crispy with no additional oil.
Why Are My Hash Browns Not Crispy?
The reason hash browns don't end up crispy is the amount of moisture in them. You need to press them in a clean kitchen towel or between paper towels to get as much of the moisture out as possible. If you have time, allow them to air dry for a few minutes which can also help them get crispy.
You will also need to add some oil to the potatoes to make them crispy. I do this by adding olive oil to the shredded potatoes before putting them in the air fryer, but you can also spray them with additional oil at the halfway point, if you don't think they're getting crispy enough.
Can I Use Red Potatoes for Hash Browns?
You can use red potatoes or any other waxy potato for this purpose. However, they won't turn as crispy as with russet potatoes. That's because waxy potatoes have less starch content and more moisture in them. As a result, the hash browns are soggy.
What Oil & Oil Sprayer is Best for the Air Fryer?
The biggest issue most air fryer lovers face is finding the right oil and oil sprayer to use on food cooked in the air fryer. A fine mist of oil will help the entire piece of food crisp evenly, so it's very important.
My personal preference is to use canola oil, extra virgin olive oil, or avocado oil. I use both a refillable spray bottle like the Evo one pictured below and non-propellant extra virgin olive oil, which has not harmful aerosols or chemicals.
Other Air Fryer Breakfast Recipes
Like this recipe? We'd love for you to share it with your friends on social media. For more great recipes, follow us on Pinterest and Facebook, where we share our recipes daily.
Air Fryer Hashbrowns (Frozen or From Scratch)
Air Fryer Hash Browns and a popular breakfast staple that are delicious, quick, crispy made in the air fryer. The crispy crunch make them irresistibly delicious.
Ingredients
For homemade hash browns
4

medium potatoes

scrubbed and shredded

1

tablespoon

olive oil

1/2

teaspoon

salt

1/4

teaspoon

ground black pepper
Instructions
For frozen hash browns
Place the frozen hash browns in the air fryer. There's no need to spray them with oil.

Cook at 380°F for 8 minutes, turning halfway through cooking.
For homemade hash browns
Shred the potatoes either with a box grater or in a food processor. Put them into a colander and run cold water over them for 1 minutes. Allow the colander to drain for a few minutes.

Transfer the shredded potatoes to a clean tea towel or paper towel and press them dry. The should be as dry as possible for the crispiest hash browns.

Add the shredded potatoes to a mixing bowl. Add the oil, salt and pepper. Mix well.

Spray air fryer basket with oil and place potatoes in the basket, pressing into a flat, even layer. Cook at 380°F for 15 minutes, then flip them as well as you can and pat back down. Cook for another 5-10 minutes, until your desired level of crispiness is reached.
Notes
You can use store-bought frozen hashbrowns or homemade hashbrowns.
There's no need to flip the hashbrowns, though you can if you don't think they are crispy enough. I like to flip them and cook more on the second side. The flip doesn't have to be perfect.
All air fryers have different wattage and may cook at different rates. You may need to adjust the time or temp for the best results.
Nutrition
Calories:
195
kcal
Carbohydrates:
37
g
Protein:
4
g
Fat:
4
g
Saturated Fat:
1
g
Polyunsaturated Fat:
1
g
Monounsaturated Fat:
3
g
Sodium:
304
mg
Potassium:
898
mg
Fiber:
5
g
Sugar:
2
g
Vitamin A:
5
IU
Vitamin C:
42
mg
Calcium:
26
mg
Iron:
2
mg
🥧 If you're interested in more great recipes, I share all my favorite recipes over at A Food Lover's Kitchen, and you'll find Instant Pot recipes at A Pressure Cooker Kitchen, and cocktails and drinks at Savored Sips. Check it out today!
Pin it for later!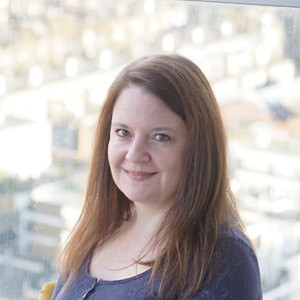 Laura is a passionate foodie and owner of Air Fry Anytime She is dedicated to sharing delicious recipes and helpful tips for using air fryers at home. With years of experience in the kitchen and a love for healthy, flavorful cooking, Laura has become an expert at using air fryers to create amazing meals that are both nutritious and delicious.