Air fryer egg bites are the breakfast you've been looking for. They are tasty, quick, and very satisfying to eat. These egg bite are loaded with ham and cheddar cheese.
» You might like these fluffy Air Fryer Cinnamon Rolls and these Air Fryer Hash Browns.
OUR FAVORITE AIR FRYER
COSORI PRO LE 5-QT AIR FRYER
There are a lot of features to love about this air fryer, but top of our list are the tempered glass display, super easy to clean basket, and ability to add shake reminders.
Air fryer egg bites are truly the best breakfast idea. You can make them in advance and just reheat then in the morning when you're on your way out. They don't require a fork and knife – just pick one up and pop it in your mouth. Even the kids will enjoy these egg bites. For another quick air fryer breakfast try these classic eggs in a hole or "hard boiled" eggs made in the air fryer.
Made with an egg and cream mixture as the base, we then add ham and cheddar. But you can add anything you like to make these bites perfect for you. Add vegetables like broccoli, onions, or mushrooms; add bacon, chicken, sausage – anything goes!
Ready in just 15 minutes, you can enjoy these as a breakfast or snack.
Equipment You'll Need
For this recipe, you'll need to have either a silicon egg bit mold or muffin mold. I used the one I bought for my Instant Pot, which can also be used in the air fryer and the oven. Keep in mind that not all egg bite molds are the same.
The wells in the mold I used for this recipe hold approximately 1/8 cup of liquid. I just received another as a gift but it's wells are twice as big. Each well on it holds about 1/4 cup of liquid. This will affect your recipe as one holds more then the other.
Ingredients You Need
Eggs: The hero of this dish is the eggs. Use free-range large eggs, if you can. You could also use egg whites or a box, like Happy Eggs Egg Whites.
Green onions: A few chopped green onions give a nice kick and some color to these egg bites.
Ham: You can either use deli ham or sliced ham for this recipe. I like slightly larger pieces than you can get from deli ham so I buy a ham roast and slice off pieces.
Cheddar cheese: You can either use sharp cheddar cheese or white cheddar cheese for this recipe. If you want to mix it up a little, use Monterey Jack or Mexican cheese.
Cream: Although I have used heavy cream for this recipe, you can also go with half and half or milk.
Garlic powder: A little goes a long way. You won't want to start off the morning with garlic breath.
Seasonings: Salt and black pepper are enough to season this dish. However, if you love heat, add hot paprika or red chili flakes.
Super Useful Air Fryer Accessories
Once you've started using your air fryer more regularly, you'll find there are so many other ways you *could* be using it, if you had a few extra useful accessories. Here are a few favorites that we use almost every day.
12-piece accessories kit for 3.7-5.8 quart air fryers – includes silicone cake pan, cake barrel, pizza pan, toasting/warming rack, skewer rack, silicone mat, bread rack and more
Thermopen instant read thermometer for checking the internal temp of your meats
Evo Oil Sprayer Bottle – BPA, latex, and dehp-free plastic, won't clog or shatter, reusable, refillable, recyclable
How to Make Air Fryer Egg Bites?
Here is how you can make these delicious and quick air fryer egg bites:
Step 1: Start by greasing the egg bite tray lightly. You can grease using a cooking spray or a brush
Step 2: Next, fill each well of the mold halfway with ham, green onion, and cheddar cheese.
Step 3: In a mixing bowl or large measuring glass, crack the eggs and add the cream, salt, black pepper, and garlic powder. Whisk until everything is well combined. Pour the egg mixture in each well over the green onions, ham, and cheese. Leave about 1/8th of an inch of space from the top. They do expand quite a bit in the air fryer.
Step 4: Place the mold in an air fryer basket and cook the egg bites at 340 degrees F for 7 minutes.
Step 5: Once 7 minutes are up, insert a toothpick to see if it comes out clean. This is the easiest way to know if the eggs are cooked through. You can also press down lightly on the tops and if they bounce back, they're done. Take the mold out of the air fryer basket and leave it to rest for 5 minutes.
Why Use an Air Fryer
An air fryer is an incredibly easy way to cook just about anything. You place the food in a fryer-style basket and hot air rapidly circulates all around the food, making the food crisp – much like deep-frying, but without the oil. You can cook anything you'd make in the oven.
Tips for Perfect Egg Bites
You'll notice that the eggs expand quite a bit in the air fryer as they cook. When you take them out, they might be extending quite a bit outside the mold. They will collapse back and firm up as they rest. That's why we let them sit for a few minutes before eating.
I've also found that the center well doesn't cook quite as consistently as the other wells. To avoid this issue, I sometimes leave the center mold empty and just use the outer ones.
Don't overfill the wells of the mold. If you pour the ingredients all the way to the very top, it will won't have room to expand.
You may have an easier time filling the silicon mold if you place the mold inside the air fryer basket before filling it. Then put in the ingredients when the mold is already in the basket.
What Oil & Oil Sprayer is Best for the Air Fryer?
The biggest issue most air fryer lovers face is finding the right oil and oil sprayer to use on food cooked in the air fryer. A fine mist of oil will help the entire piece of food crisp evenly, so it's very important.
My personal preference is to use canola oil, extra virgin olive oil, or avocado oil. I use both a refillable spray bottle like the Evo one pictured below and non-propellant extra virgin olive oil, which has not harmful aerosols or chemicals.
Variations To Try
Egg bites offer so many options. You really can fill the cups with anything you like. Think about your perfect omelette. What would you put in? Just keep in mind that veggies and raw meat won't have time to cook through in the egg bites, so you need to precook them.
Try these variations:
Bacon, sausage, chorizo, steak, salmon
Onion
Broccoli
Sausage
Tomatoes
Mushrooms
Feta
Basil
Frequently Asked Questions
How long will egg bites keep?
Keep egg bites in an air tight bag or container in the refrigerator for up to 7 days. If you freeze them, they'll be good for up to 2 months. When you're ready to reheat them, just pop them in the air fryer for about 4 minutes on 340 degrees F.
How do you ensure the eggs are cooked through?
Insert a toothpick before taking the mold out of the basket. If it is slightly wet, cook it for an additional minute or two. I've found that 7 minutes is just about perfect every time, except when the eggs or ingredients were super cold when I put them in the mold. Then you might need an extra minute.
Can I add vegetables to this mixture?
Yes, you can add whatever you like to these egg bites. Try these bites with chopped onions, bell pepper, corns, or sautéed mushrooms. Just make sure to saute the veggies first so they are tender before adding them to the egg bites.
Like this recipe? We'd love for you to share it with your friends on social media. For more great recipes, follow us on Pinterest and Facebook, where we share our recipes daily.
Air Fryer Egg Bites
Air fryer egg bites are the breakfast you've been looking for. They are tasty, quick, and very satisfying to eat. These egg bite are loaded with ham and cheddar cheese.
Ingredients
2

tablespoons

green onions

chopped

2

tablespoons

ham or Canadian bacon

chopped

2

tablespoons

cheddar cheese

2

eggs

1

tablespoon

cream

1/4

teaspoon

garlic powder

Salt and pepper to taste
Instructions
Fill each well of the mold 1/2 full with green onion, ham and cheese.

In a bowl, combine the eggs with cream, garlic powder, salt, and pepper. Whisk together. Pour egg mixture into each well until it comes to the top of the other ingredients – about halfway full.

Set the egg mold into the air fryer basket. Cook at 340° F (170°C) for 7 minutes.

To check for doneness, use a toothpick to make sure no uncooked egg remains in the bottom of the mold. If there is, cook for 1 more minute. Then leave egg mold in the air fryer untouched for 5 minutes.
Notes
The more egg mixture you put in the mold the longer it will take to cook.
Egg bites can puff up while cooking. Allowing them to sit in the air fryer for 5 minutes lets the air escape so they can return to regular size.
The eggs in the center of the mold tend to take a bit longer to cook. Check those first to make sure all of the bites are fully cooked before resting.
You can use whatever filling ingredients you like – try bacon and cheese, add some bell peppers and/or mushrooms.
All air fryers have different wattage and may cook at different rates. You may need to adjust the time or temp for the best results.
Nutrition
Calories:
54
kcal
Carbohydrates:
1
g
Protein:
4
g
Fat:
4
g
Saturated Fat:
2
g
Polyunsaturated Fat:
1
g
Monounsaturated Fat:
1
g
Trans Fat:
1
g
Cholesterol:
57
mg
Sodium:
96
mg
Potassium:
41
mg
Fiber:
1
g
Sugar:
1
g
Vitamin A:
159
IU
Vitamin C:
1
mg
Calcium:
41
mg
Iron:
1
mg
🥧 If you're interested in more great recipes, I share all my favorite recipes over at A Food Lover's Kitchen, and you'll find Instant Pot recipes at A Pressure Cooker Kitchen, and cocktails and drinks at Savored Sips. Check it out today!
Pin it for later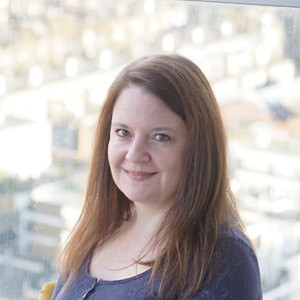 Laura is a passionate foodie and owner of Air Fry Anytime She is dedicated to sharing delicious recipes and helpful tips for using air fryers at home. With years of experience in the kitchen and a love for healthy, flavorful cooking, Laura has become an expert at using air fryers to create amazing meals that are both nutritious and delicious.