These Air Fryer Hard Boiled Eggs aren't really boiled, but they turn out just as perfect as boiling and it's a very hands-off way to cook a dozen or more hard boiled eggs at a time.
» You might also like Easy Air Fryer Scrambled Eggs or Air Fryer Egg Bites.
Super Useful Air Fryer Accessories
Once you've started using your air fryer more regularly, you'll find there are so many other ways you *could* be using it, if you had a few extra useful accessories. Here are a few favorites that we use almost every day.
12-piece accessories kit for 3.7-5.8 quart air fryers – includes silicone cake pan, cake barrel, pizza pan, toasting/warming rack, skewer rack, silicone mat, bread rack and more
Thermopen instant read thermometer for checking the internal temp of your meats
Evo Oil Sprayer Bottle – BPA, latex, and dehp-free plastic, won't clog or shatter, reusable, refillable, recyclable
Whether you're cooking these eggs for Easter or for a tray of delicious deviled eggs, you won't find an easier method for cooking hard boiled eggs in a batch.
The benefits of cooking eggs in the Air Fryer over the stove top are that it's a hands-off activity where you don't have to watch a boiled pot like a hawk, and that the eggs turn out perfect every time, because the pressure is consistent, unlike the temp in the pot on the stovetop, which can have fluctuations.
Read Before You Start
Before you set about cooking a couple dozen eggs for your first time, I would caution you to try just one or two eggs to make sure the cooking time meets your expectations. There are a lot of factors that go into this process and the timing isn't going to work perfectly for everyone.
I suggest giving a test run with an egg or two. Go with the times listed below for the degree of doneness you want. When you crack it open and see that it's cooked to your preferred doneness, you can use that as your baseline and make all your eggs that way moving forward.
Why Use an Air Fryer
An air fryer is an incredibly easy way to cook just about anything. You place the food in a fryer-style basket and hot air rapidly circulates all around the food, making the food crisp – much like deep-frying, but without the oil. You can cook anything you'd make in the oven.
What You Need
As you can imagine, this is a really simple recipe that really only takes eggs and water. You'll also need your Air Fryer. That's it. If you want, you can put the eggs on an egg stand, or a wire rack to lift the eggs off the bottom of the basket, but it's not required. If you have a tray-style air fryer, you can just set the eggs on the tray.
It's important that you use the freshest eggs you can. Fresh eggs cook better and lead to a more tender texture. They are also easier to peel.
It won't matter if the eggs are cold from the refrigerator or room temperature. Outside the United States, eggs are rarely kept in the refrigerator, so it bears saying – it won't matter if you're using this recipe in the US or elsewhere.
How to Make Air Fryer Hard Boiled Eggs
Set the (cold from fridge) eggs on the egg stand or directly in the basket in a single layer. Overlapping or stacking can lead to cracked eggs, but if you're willing to take the chance that one or two get mildly cracked, it's okay to stack.
There is no need to preheat the air fryer. If you do, it will change the cook time.
Cook at 250°F (120°C) and set the time to 18 minutes.
Set the eggs in a bowl of cold water to cool for 5 minutes, changing out the water every few minutes so it stays chilled. Transfer to the refrigerator if not using right away.
Remove the shells if you're planning to eat them right away. The best way to do this is to roll them gently on the counter until the shell cracks in many pieces, then just pick the shell off.
Alternative Cooking Times
Note: I'll say again, every air fryer cooks at different rates, so the times below might not match your experience. Always try one egg first to know how your particular air fryer works.
We don't always want to cook the yolk of our eggs to the same degree of doneness. You can do that easily on the stovetop by varying the boil time. Well, it's the same for the Air Fryer. Follow the timing below for different yolks.
For soft center eggs: 14 minutes
For medium center eggs: 16 minutes
For perfectly done: 18 minutes
For hard centers: 20 minutes
How to Remove the Shells From Hard Boiled Eggs
The worst part of making hard boiled eggs is taking the shells off. Everyone has their own method for making sure the shells come off easily and some of them I find to be very contradictory.
One of the easiest ways to peel them is to gently roll them between your hand and the counter top to crack all of the shell. Then you can grab a piece of the shell and pull it back. Usually the whole shell comes off at once.
Why Use A Cold Water Bath?
You don't want the eggs to continue cooking for too long after you've taken them out of the air fryer. This will result in an overcooked yolk. So you want to cool down the temperature as fast as possible.
I don't put mine in an ice bath because I feel like that shocks it and makes the membrane stick to the egg, so they are harder to peel. Instead, I put them immediately into cold water and then change the water a few times while cooling, so it's always cool.
Frequently Asked Questions
Will the eggs blow up in the air fryer?
No, it isn't like cooking eggs in the microwave. It is perfectly safe to cook eggs in the air fryer. Make sure to inspect the eggs you are using for cracks before putting them in the air fryer basket. Cracked eggs aren't safe to eat and they will leak out while cooking.
Do I have to use a water bath?
No, strictly speaking you don't. The eggs will continue to cook after you remove them from the air fryer. If you add them to a cold water bath that stops the cooking process ensuring that they don't overcook.
Why didn't my eggs turn out?
Every air fryer cooks differently. Try cooking 1 or 2 eggs as a test before cooking a whole dozen and having them not turn out to your liking. Adjust the timing down a minute or two to ensure your preferred texture, if using room temperature eggs, or a stronger wattage air fryer.
Like this recipe? We'd love for you to share it with your friends on social media. For more great recipes, follow us on Pinterest and Facebook, where we share our recipes daily.
Air Fryer "Hard Boiled" Eggs
These Air Fryer Hard Boiled Eggs aren't really boiled, but they turn out just as perfect as boiling and it's a very hands-off way to cook a dozen or more hard boiled eggs at a time.
Ingredients
1 to 1

dozen eggs

however many you want

Cold water
Instructions
Place the eggs in the basket. Cook on 250 degrees F (120C) for 18 minutes.

Transfer the eggs to a cold water bath until cooled.
Notes
Every air fryer is different and will cook differently, thus it's always a good idea to test one egg before cooking a whole dozen and having them not turn out to your liking.
I am using a 1000-watt air fryer and cold eggs straight from the fridge. At 18 minutes the yolk is cooked to done. At 16 minutes, the yolk is still a little under. At 20 minutes, the yolk is firm and crumbly. Adjust the timing down a minute or two if using room temperature eggs or a stronger wattage air fryer.
All air fryers have different wattage and may cook at different rates. You may need to adjust the time or temp for the best results.
Nutrition
Calories:
78
kcal
Carbohydrates:
1
g
Protein:
6
g
Fat:
5
g
Saturated Fat:
1
g
Polyunsaturated Fat:
1
g
Monounsaturated Fat:
1
g
Trans Fat:
1
g
Cholesterol:
14
mg
Sodium:
5
mg
Potassium:
5
mg
Sugar:
1
g
Vitamin A:
20
IU
Calcium:
2
mg
Iron:
1
mg
Pin it for later!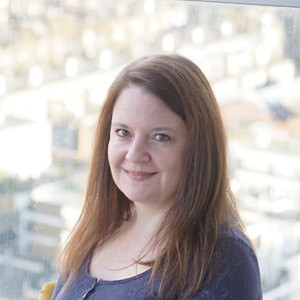 Laura is a passionate foodie and owner of Air Fry Anytime She is dedicated to sharing delicious recipes and helpful tips for using air fryers at home. With years of experience in the kitchen and a love for healthy, flavorful cooking, Laura has become an expert at using air fryers to create amazing meals that are both nutritious and delicious.