Say hello to easy, mess-free mornings with this Air Fryer Fried Eggs recipe. Whether you prefer your yolks runny or well done, this method gives you the ultimate control over your eggs with no mess.
» You might also like these Air Fryer Apple Turnovers and 27 Air Fryer Breakfast Recipes.
Maybe you're away from your house and only have the air fryer at hand, or maybe you're just sick of having to get out the pan and constantly regulate the heat to get perfect fried eggs. Whatever your reasoning, you can make perfect eggs in the air fryer very easily.
I've practically given up using my stove all together now that I use my air fryer for everything. It's just easier. In fact, I have a double air fryer that I LOVE, because I can actually make the eggs in one basket while I'm making the bacon in the other. Breakfast is done in a flash.
2 independent XL air fryer baskets
Integrated Foodi® Smart Thermometer
Cook 2 foods 2 ways that finish at the same time
Ingredients You Need
Here are the ingredients needed to cook up the perfect air fryer fried eggs:
Large eggs – I prefer to use large cage-free, pasture raised eggs
Cooking oil spray – If you don't have spray, you can use a drop or two of cooking oil instead.
Salt & pepper – for seasoning as you like.
Just three ingredients for a breakfast that's going to leave you satisfied and full until lunch. These eggs are great for putting on toast, making a breakfast sandwich, or just eating on their own.
Equipment Information
Air fryer: I use this 4-quart basket-style air fryer. It's large enough to fit a meal for 4-6. But some things need more space in the air fryer basket, so they cook evenly.
Kitchen tongs: It's very easy to remove food from your air fryer with kitchen tongs. I use these kitchen tongs that are silicon coated so they don't scratch the interior.
Why Use an Air Fryer
An air fryer is an incredibly easy way to cook just about anything. You place the food in a fryer-style basket and hot air rapidly circulates all around the food, making the food crisp – much like deep-frying, but without the oil. You can cook anything you'd make in the oven.
How to Make Air Fryer Fried Eggs
Lightly spray two 8-10 ounce ramekins with cooking oil. This not only prevents the eggs from sticking but also makes for an easy cleanup.
Place the oiled ramekins in the air fryer basket and preheat your air fryer for 3 minutes on 375°F (190°C). Preheating ensures your eggs start cooking as soon as they hit the ramekin, resulting in an evenly cooked egg.
Carefully crack the eggs into the ramekins. To avoid breaking the yolks, you might want to crack each egg into a separate small bowl first, then gently slide it into the ramekin.
Cook the eggs for anywhere from 3-8 minutes, depending on how you like your yolks. At 3 minutes, the yolk will still be quite runny, while at 8 minutes, the yolk will be well done.
Once the eggs are cooked to your preference, remove the ramekins from the air fryer using oven mitts to protect your hands. Use a knife or spatula to gently go around the edge of the egg, then carefully scoop it out and it's ready to serve!
What Oil & Oil Sprayer is Best for the Air Fryer?
The biggest issue most air fryer lovers face is finding the right oil and oil sprayer to use on food cooked in the air fryer. A fine mist of oil will help the entire piece of food crisp evenly, so it's very important.
My personal preference is to use canola oil, extra virgin olive oil, or avocado oil. I use both a refillable spray bottle like the Evo one pictured below and non-propellant extra virgin olive oil, which has not harmful aerosols or chemicals.
How to Use Fried Eggs
Air fryer fried eggs are versatile and can be used in a multitude of dishes.
On their own with some bacon on the side
On toast with a sprinkle of salt and pepper
Added to a delicious breakfast sandwich
Served atop a grain bowl for added protein
On top of a juicy burger for a decadent touch
How to Store Fried Eggs
Ideally, fried eggs should be eaten immediately after cooking for the best taste and texture. However, if you have leftovers, you can store them in an airtight container in the refrigerator for up to 2 days.
To reheat, simply pop them in the air fryer or microwave for 15-30 seconds. However, be aware that the texture may change slightly when reheated. Also, don't exceed 30 seconds in the microwave or they have a tendency to burst.
Perfectly fried eggs without the fuss or mess – it's possible with an air fryer! This recipe is a game-changer for those who love a hearty breakfast but prefer an easy and quick preparation.
More Ways to Cook Eggs in the Air Fryer
Frequently Asked Questions
How to make air fryer over easy eggs?
Start by frying an egg in the air fryer as per the instructions, then delicately flip it over using a spatula. Allow it to air fry for a few more minutes. Want a fully cooked yolk? Just let it air fry for a bit longer. If you prefer a beautifully runny yolk, reduce the frying time. The choice is yours!
How do I make scrambled eggs in the air fryer?
Using the air fryer for scrambled eggs isn't quite as easy as for fried eggs. They require more attention. Whisk the egg before adding it to the oiled ramekin. About halfway through cooking time, open the basket and whisk the eggs again. Add time as needed until the eggs are done.
Do eggs explode in the air fryer?
I haven't had an egg explode in the air fryer yet. It's more likely that a hard-boiled egg would explode than a fried egg. If you cook it at the temperature suggested in the recipe, you shouldn't have a problem.
Like this recipe? We'd love for you to share it with your friends on social media. For more great recipes, follow us on Pinterest and Facebook, where we share our recipes daily.
Air Fryer Fried Eggs
Say hello to easy, mess-free mornings with this Air Fryer Fried Egg recipe. Whether you prefer your yolks runny or well done, this method gives you the ultimate control over your eggs with no mess.
Ingredients
2

large eggs

Salt and pepper
Instructions
Lightly spray 2 (8-10 ounce) ramekins with cooking oil.

Place the ramekins inside the air fryer basket and preheat for 3 minutes on 380°F (190°C).

Crack the eggs into the ramekins. Cook for 3-8 minutes, until the yolk is as firm as you like. After 4 minutes, they will still be runny. At 6 minutes they will have a runny center but the white will be cooked, at 8 minutes they will be well done.

Remove the ramekins from the

air fryer

with oven mitts. Run a knife or spatula around the edge to free it, then carefully scoop it out.
All air fryers have different wattage and may cook at different rates. You may need to adjust the time or temp for the best results.
Nutrition
Calories:
126
kcal
Carbohydrates:
1
g
Protein:
11
g
Fat:
8
g
Saturated Fat:
3
g
Polyunsaturated Fat:
2
g
Monounsaturated Fat:
3
g
Trans Fat:
0.03
g
Cholesterol:
327
mg
Sodium:
125
mg
Potassium:
121
mg
Sugar:
0.3
g
Vitamin A:
475
IU
Calcium:
49
mg
Iron:
2
mg
🥧 If you're interested in more great recipes, I share all my favorite recipes over at A Food Lover's Kitchen, and you'll find Instant Pot recipes at A Pressure Cooker Kitchen, and cocktails and drinks at Savored Sips. Check it out today!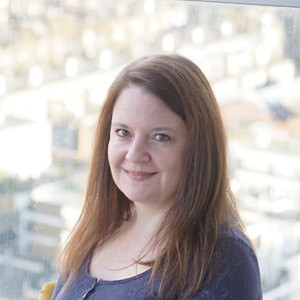 Laura is a passionate foodie and owner of Air Fry Anytime She is dedicated to sharing delicious recipes and helpful tips for using air fryers at home. With years of experience in the kitchen and a love for healthy, flavorful cooking, Laura has become an expert at using air fryers to create amazing meals that are both nutritious and delicious.