These Air Fryer Frozen Chicken Nuggets turn out the best of any method I've used to make chicken nuggets in the past, including the oven. They crisp up perfectly in just a few minutes.
» Also see our recipe for making Crispy Air Fryer Chicken Sandwich or try making an Air Fryer Whole Chicken.
Everyone loves chicken nuggets and sometimes they're the easiest possible solution for lunch or dinner so we find ourselves cooking them often. If you've got picky kids around the house, they likely are happy to eat chicken nuggets, so it's your go-to.
I can tell you, the easiest fastest method for cooking frozen chicken nuggets and having them turn out crispy and delicious is putting them in the air fryer.
I use a Ninja Max XL air fryer and this thing is the bomb for cooking frozen foods. You don't need any extra oil. All you have to do is dump them in the machine and hit start. It takes just 8-10 minutes in the air fryer at 400° F.
Ingredients You'll Need
How to Make Air Fryer Crispy Chicken Nuggets
What to Pair with Air Fryer Frozen Chicken Nuggets
When you're looking for something to pair with your crispy chicken nuggets, we've got a few ideas.
How to Store Air Fryer Frozen Chicken Nuggets
It's best to air fry only the amount of chicken nuggets you wish to eat at the moment. That's because they don't store well once they've been cooked. The breading won't remain crispy and will have to be cooked again to get that crunch back. Cooking them a second time might lead to over-cooked, dry chicken.
If you have to store them, you can keep left overs in the refrigerator for up to 4 days. Reheat in the air fryer on 400° F for 5 minutes.
Why Use an Air Fryer
An air fryer is an incredibly easy way to cook just about anything. You place the food in a fryer-style basket and hot air rapidly circulates all around the food, making the food crisp – much like deep-frying, but without the oil. You can cook anything you'd make in the oven.
Related Posts:
Like this recipe? We'd love for you to share it with your friends on social media. For more great recipes, follow us on Pinterest and Facebook, where we share our recipes daily.
Easy Air Fryer Frozen Chicken Nuggets
These Air Fryer Frozen Chicken Nuggets turn out the best of any method I've used to make chicken nuggets in the past, including the oven. They crisp up perfectly in just a few minutes.
Ingredients
10-12

frozen chicken nuggets

Ketchup for dipping

optional
Instructions
Space frozen chicken nuggets apart in the air fryer basket.

Air fry at 400°F for 8-10 minutes, until crispy, flipping carefully halfway through.

Serve with ketchup on the side.
All air fryers have different wattage and may cook at different rates. You may need to adjust the time or temp for the best results.
Nutrition
Calories:
270
kcal
Carbohydrates:
15
g
Protein:
14
g
Fat:
17
g
Saturated Fat:
4
g
Polyunsaturated Fat:
6
g
Monounsaturated Fat:
6
g
Cholesterol:
40
mg
Sodium:
470
mg
What Oil & Oil Sprayer is Best for the Air Fryer?
The biggest issue most air fryer lovers face is finding the right oil and oil sprayer to use on food cooked in the air fryer. A fine mist of oil will help the entire piece of food crisp evenly, so it's very important.
My personal preference is to use canola oil, extra virgin olive oil, or avocado oil. I use both a refillable spray bottle like the Evo one pictured below and non-propellant extra virgin olive oil, which has not harmful aerosols or chemicals.
🥧 If you're interested in more great recipes, I share all my favorite recipes over at A Food Lover's Kitchen, and you'll find Instant Pot recipes at A Pressure Cooker Kitchen, and cocktails and drinks at Savored Sips. Check it out today!
Like it? Pin It For Later!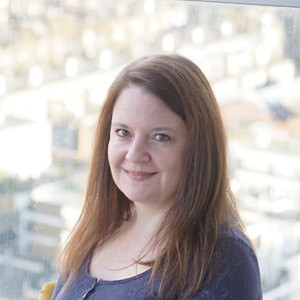 Laura is a passionate foodie and owner of Air Fry Anytime She is dedicated to sharing delicious recipes and helpful tips for using air fryers at home. With years of experience in the kitchen and a love for healthy, flavorful cooking, Laura has become an expert at using air fryers to create amazing meals that are both nutritious and delicious.