Air Fryer Cabbage is a fantastic side dish to make for any meal you're cooking up in the air fryer. With just a little olive oil, salt, and pepper, you have a crispy, flavorful cabbage.
» You might also like Air Fryer Roasted Garlic.
Get ready to completely reimagine the humble cabbage with this tasty, simple, and healthy air fryer recipe. Using minimal ingredients, you'll achieve maximum flavor, transforming an often overlooked vegetable into a delicious side dish or meal component.
I used to make cabbage in a pan on the stovetop or Instant Pot, but it's just so simple in the air fryer that it's not even worth getting out the pan anymore. I just toss the cabbage into the air fryer basket and in a few minutes, it's perfect.
Crispy edges and a soft, sweet interior to the leaves is just the way I like it. If you cook it at a lower temperature, you'll skip the crispy edges and just have a nice soft cabbage. Add some bacon and onion for even more flavor and texture.
What Type of Cabbage to Use
The beauty of this recipe lies in its versatility. You can use any cabbage variety for this air fryer side dish. Green or red cabbage is the most common and easily accessible. Savoy cabbage, with its ruffled, tender leaves, is also an excellent choice due to its slightly sweet flavor.
If you want a colorful, antioxidant-rich dish, go for purple cabbage. It holds up well in the air fryer and has a slightly earthier flavor than its green counterpart.
Ingredients You'll Need
To make this air fryer cabbage recipe, you will need:
A head of cabbage – Choose any type of cabbage you want. It can be cut into wedges or roughly chopped.
Olive oil – I like the flavor of olive oil. You could use another oil such as coconut oil or avocado oil instead.
Apple cider vinegar – Gives it a little acidic punch.
Seasoning – I typically just use salt and pepper for seasoning, but feel free to get as creative as you want.
2 independent XL air fryer baskets
Integrated Foodi® Smart Thermometer
Cook 2 foods 2 ways that finish at the same time
How to Make Air Fryer Cabbage
Start by roughly chopping half a head of cabbage. The pieces should be large enough to maintain some structure during cooking, but small enough to cook evenly. Half a head of cabbage will make a side dish for 4 people. If you want more, make the whole head.
In a large mixing bowl, toss the chopped cabbage with olive oil, apple cider vinegar, salt, and pepper. Stir or shake well to ensure the cabbage is thoroughly coated with the seasoning.
Transfer the seasoned cabbage to your air fryer basket. Try to distribute it evenly to ensure proper airflow and uniform cooking.
Set your air fryer to 375°F (190°C) and cook the cabbage for 12 minutes. Be sure to shake the basket halfway through the cooking time. This helps to redistribute the cabbage for even crisping and browning.
Once the time is up, check the cabbage. It should be slightly crispy and golden brown at the edges, but tender in the middle. If needed, you can add an extra couple of minutes to achieve the desired crispiness.
Enjoy your air fryer cabbage as a healthy side dish with a main course, or add it to grain bowls, salads, or tacos for an extra crunch and flavor.
How to Store It Properly
If you have leftover air fryer cabbage, allow it to cool completely before storing it. Transfer the cooled cabbage to an airtight container and refrigerate. It will stay fresh for up to 3-4 days.
When reheating, you can use the air fryer again to restore its crispy texture. Set the air fryer to 375°F (190°C) and reheat for 2-3 minutes or until heated through.
Whether you're a cabbage connoisseur or a skeptic, this air fryer recipe is sure to please your palate. Simple, nutritious, and oh-so-delicious, it's a quick way to turn everyday cabbage into something truly special. Enjoy!
Why Use an Air Fryer
An air fryer is an incredibly easy way to cook just about anything. You place the food in a fryer-style basket and hot air rapidly circulates all around the food, making the food crisp – much like deep-frying, but without the oil. You can cook anything you'd make in the oven.
Possible Additions
There are many ways you can dress up this cabbage. It's great to keep it simple with just olive oil, salt and pepper, but you can also add some other ingredients.
Try adding crumbled bacon and sliced onions. Or you can add some green onions to the top of the cabbage after it's cooked. All types of seasonings can be added, such as Cajun seasoning, jerk seasoning, seasoned salt, garlic or onion powder, paprika, etc. Or try sprinkling on some Parmesan cheese after cooking.
Expert Tips
If you like the crispy edges on your cabbage, cut it into chunky pieces rather than slices or wedges, so there's more surface area to crisp up.
If your air fryer tends to produce smoke while cooking with oil, you can put 2 tablespoons of water in the base of your air fryer basket to keep the smoke down.
Every air fryer cooks at a different rate and speed, so your timing might vary. You might also choose to cook your cabbage more or less than I've cooked mine. Just keep an eye on it and stop the cooking when it's reached the level you enjoy.
Like this recipe? We'd love for you to share it with your friends on social media. For more great recipes, follow us on Pinterest and Facebook, where we share our recipes daily.
Air Fryer Cabbage
Air Fryer Cabbage is a fantastic side dish to make for any meal you're cooking up in the air fryer. With just a little olive oil, salt, and pepper, you have a crispy, flavorful cabbage.
Ingredients
1/2

head cabbage

roughly chopped

1

tablespoon

(

15

ml

)

olive oil

1

tablespoon

(

15

ml

)

apple cider vinegar

1/2

teaspoon

(

3

g

)

salt

1/4

teaspoon

(

0.5

g

)

pepper
Instructions
Toss the cabbage with the olive oil, vinegar, salt and pepper. Stir or shake to ensure the seasoning is distributed evenly.

Pour the cabbage into the air fryer basket.

Cook on 375°F for 12 minutes, shaking the basket halfway through cooking.
All air fryers have different wattage and may cook at different rates. You may need to adjust the time or temp for the best results.
Nutrition
Calories:
60
kcal
Carbohydrates:
7
g
Protein:
1
g
Fat:
4
g
Saturated Fat:
1
g
Polyunsaturated Fat:
0.4
g
Monounsaturated Fat:
3
g
Sodium:
311
mg
Potassium:
197
mg
Fiber:
3
g
Sugar:
4
g
Vitamin A:
112
IU
Vitamin C:
42
mg
Calcium:
46
mg
Iron:
1
mg
🥧 If you're interested in more great recipes, I share all my favorite recipes over at A Food Lover's Kitchen, and you'll find Instant Pot recipes at A Pressure Cooker Kitchen, and cocktails and drinks at Savored Sips. Check it out today!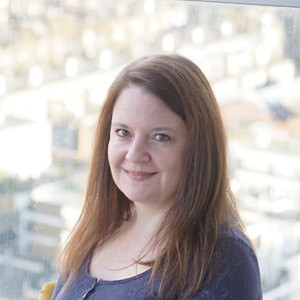 Laura is a passionate foodie and owner of Air Fry Anytime She is dedicated to sharing delicious recipes and helpful tips for using air fryers at home. With years of experience in the kitchen and a love for healthy, flavorful cooking, Laura has become an expert at using air fryers to create amazing meals that are both nutritious and delicious.