These Air Fryer Parsnips are roasted in the air fryer with just some olive oil and seasonings and they turn out perfectly crispy and flavorful in under 12 minutes.
» You might also like these Easy Air Fryer Beets.
Parsnips are a root vegetable that are often overlooked but pack a flavor punch. You might be skeptical about this carrot's pale cousin, but trust me, once you try air-fried parsnips, you'll wonder why you never gave them a chance before.
These aren't just any parsnips; we're talking about crispy, golden bites seasoned with just the right amount of herbs and spices. When cooked in the air fryer, parsnips transform into a snack or side dish that has the perfect balance of sweetness and earthiness. The air fryer does a fantastic job of crisping them up without making them greasy.
Not only is this recipe super simple, but it's also a healthier alternative to traditional frying methods. You don't need to be a culinary whiz to get this dish right, and it comes together in less than half an hour. Are you intrigued yet?
Ingredients You Need
Parsnips – Try to find ones that are uniformly sized. You'll be peeling and slicing them into sticks.
Olive oil – I prefer to coat the parsnips in olive oil rather than spraying them so the whole stick gets covered, but you can spray them if you want.
Seasonings – I use a mix of smoked paprika, granulated garlic or garlic powder, salt and pepper. You can change that up any way you like!
Equipment Information
Air fryer: I use this 4-quart basket-style air fryer. It's large enough to fit a meal for 4-6. But some things need more space in the air fryer basket, so they cook evenly.
Kitchen tongs: It's very easy to remove food from your air fryer with kitchen tongs. I use these kitchen tongs that are silicon coated so they don't scratch the interior.
2 independent XL air fryer baskets
Integrated Foodi® Smart Thermometer
Cook 2 foods 2 ways that finish at the same time
How to Make Air Fryer Parsnips
Start by prepping the parsnips. Peel and slice them into 1/4-inch sticks. Try to get all the pieces to be around the same thickness, so they cook at the same rate.
Toss the sliced parsnips in a bowl with olive oil, garlic powder, smoked paprika, salt, and pepper. Make sure they're well-coated.
Place the seasoned parsnips in a single layer, if possible, in the air fryer basket. It's best not to overcrowd them, but just like with French fries, you can shake the basket a few times during cooking and that helps ensure every stick gets cooked properly.
Air fry the parsnips for 8-13 minutes, shaking the basket halfway through, until they are golden and crispy. I like to shake them twice, once in the last few minutes, so I can check on their progress. Depending on their thickness, they might take a little less or more than the time mentioned.
You can cook them as long as you like to get the right crispiness for you. I like them to be fairly soft on the inside and crispy on the outside, so I leave mine for about 11 minutes in my air fryer. Your results will likely vary, so be sure to keep an eye on them.
Serving Ideas
Sure, you could eat these air-fried parsnips straight from the basket—and no one would judge you—but if you're looking to elevate your meal, here are a couple of ideas.
Pair these gems with grilled steak or roast chicken for a meal that's restaurant-quality. Alternatively, toss them in a salad for an extra burst of flavor and texture.
If you're serving them as fries, a ketchup or fry sauce dipping sauce wouldn't be a bad idea.
How to Store Leftovers
If you find yourself with leftover air-fried parsnips, simply store them in an airtight container in the fridge. When you're ready to enjoy them again, reheat them in the air fryer for about 5 minutes at 350°F to bring back their crispiness.
Pro Tips
Choose parsnips that are firm and free of blemishes for the best flavor.
For a spicy twist, try mixing in a pinch of cayenne pepper for some added heat.
I've found that it takes around 10 minutes to get the perfect crispiness, but it might take a little more or less for you because all air fryers are slightly different. Be sure to check your basket near the end so you don't over do it.
Feel free to get creative. Dried oregano, ground cumin, or even curry powder can give these parsnips a unique flavor profile.
What to Serve with This Dish
There are so many options for main dishes to serve with this dish. You can make these all in the air fryer or in the oven, if you wish.
Frequently Asked Questions
Do parsnips need parboiling before roasting?
You do not need to parboil the parsnips before roasting them in the air fryer. It will only take about 10 minutes to cook them to crispy, without the added step.
Do I need to peel parsnips before cooking?
Technically, no. The peel is edible and it can add a bit of texture, if you like it that way. If you're not a fan, go ahead and peel them. I prefer to peel them before cooking.
Why are my parsnips not crispy?
Overcrowding the air fryer basket is often the culprit here. Make sure the parsnips are arranged in a single layer in the air fryer basket to ensure even cooking and crispiness.
Like this recipe? We'd love for you to share it with your friends on social media. For more great recipes, follow us on Pinterest and Facebook, where we share our recipes daily.
Air Fryer Parsnips
These Air Fryer Parsnips are roasted in the air fryer with just some olive oil and seasonings and they turn out perfectly crispy and flavorful in under 12 minutes.
Ingredients
2-4

parsnips

uniformly sized

1/2

tablespoon

(

7

ml

)

olive oil

1/4

teaspoon

(

0.5

g

)

smoked paprika

1/4

teaspoon

(

0.8

g

)

garlic powder

1/4

teaspoon

(

1.5

g

)

salt

1/4

teaspoon

(

0.5

g

)

ground black pepper
Instructions
Peel the parsnips and cut into uniformly sized sticks.

Add the parsnips to a bowl and toss with the oil, paprika, garlic powder, salt and pepper.

Pour the parsnips into the air fryer basket and cook at 390F (200C) for 8-13 minutes, or until golden, shaking the basket once or twice during cooking.

Serve the parsnips hot.
All air fryers have different wattage and may cook at different rates. You may need to adjust the time or temp for the best results.
Nutrition
Calories:
150
kcal
Carbohydrates:
28
g
Protein:
2
g
Fat:
4
g
Saturated Fat:
1
g
Polyunsaturated Fat:
0.5
g
Monounsaturated Fat:
3
g
Sodium:
307
mg
Potassium:
595
mg
Fiber:
8
g
Sugar:
7
g
Vitamin A:
125
IU
Vitamin C:
26
mg
Calcium:
58
mg
Iron:
1
mg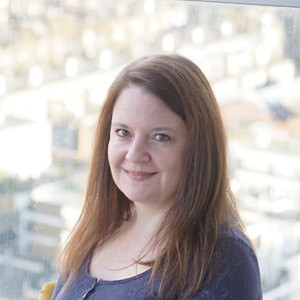 Laura is a passionate foodie and owner of Air Fry Anytime She is dedicated to sharing delicious recipes and helpful tips for using air fryers at home. With years of experience in the kitchen and a love for healthy, flavorful cooking, Laura has become an expert at using air fryers to create amazing meals that are both nutritious and delicious.