The air fryer is a great appliance that helps you quickly cook food. It's becoming more popular and you see more people cooking their entire meal in an air fryer than ever before. But this kitchen tool doesn't stop there. Not only can you cook most things in an air fryer, reheating food in the air fryer is a way to make it even more useful.
If you're already an air fryer fan, you don't have to question why this is the best method for reheating foods – especially pizza, steak, and chicken. It's a no-brainer really. Since you likely used the air fryer to make the meal in the first place, why wouldn't you use it to reheat leftovers?
I'm a huge fan of the air fryer and it's not often that I use another method for reheating food.
Why Use an Air Fryer to Reheat Food
There are a few reasons why you might want to use an air fryer to reheat food.
There are several benefits to reheating food in an air fryer.
It's a quick and easy way to reheat food.
It keeps food from overcooking or burning.
It's easy.
It keeps the food crispy and fresh tasting.
The first reason is that air fryers are fast. Most air fryers can reheat food in less than five minutes, which is a huge time savings compared to other cooking methods.
The second reason is that air fryers are pretty fool-proof. You can set the temperature and time, which is especially important when reheating delicate items like chicken or steak. While I've walked away from the stove while reheating food before and ruined it, I've never done that in the air fryer because the timer prevents it from continuing to cook.
The third reason to use an air fryer to reheat food is that it's easy! Most air fryers have pre-set cooking times for different types of food, so all you have to do is press the button and let it go. You don't really have to put any thought into it.
The fourth reason is that foods will recrisp in the air fryer, returning them to their original cooked state. This is especially true with french fries, fried chicken, or anything with breading.
Plus, it's a healthier way to reheat food than using a microwave, so you can feel good about what you're eating.
How to Reheat Food in an Air Fryer
Reheating food in an air fryer is a quick and easy way to enjoy your favorite meals again. It's also a healthier option than reheating in the microwave. Here's a quick guide on how to reheat food in an air fryer:
Preheat the air fryer to 375 degrees Fahrenheit.
Place the food in the air fryer basket.
Cook for 3-5 minutes, or until the food is heated through.
Enjoy!
Even if you're reheating a soup or stew, you can do it in the air fryer. All you need is an oven-safe bowl that fits inside your air fryer basket.
Here are a few of the things we often reheat in the air fryer, in case you want step by step instructions for this particular type of food.
Helpful Tips for Reheating Food in the Air Fryer
Don't overcrowd the air fryer basket with food. It needs space around it in order for the air to circulate and make sure it cooks evenly.
Be sure to set the temperature and timer. It might be tempting to just put it in and let it go on the base setting, but that will often lead to overcooking. I find that 380 degrees for 3-5 minutes usually does the trick, unless what you're heating is quite delicate, like cookies or croissants, which should be heated at a much lower temperature.
The first time you reheat a particular food, be sure to check on it every 3 minutes to make sure it's cooking the way you want it to. This will prevent overcooking.
Turn the food over, if necessary, halfway through cooking so it will reheat evenly.
If you're reheating something that isn't solid, like rice or pasta, put them in an oven safe dish inside the air fryer and stir at least once during cooking.
What Foods Are Best to Reheat in the Air Fryer?
Not every food reheats well in the air fryer. There are some things you might still want to reheat on the stovetop or in the microwave. The things that do the best are:
Meats like steak, chicken, and pork
Fried foods like french fries, onion rings, and chicken nuggets
Leftovers like pizza, pasta, or fried rice
Breakfast foods like sausages, bacon, biscuits, and croissants
Why Use an Air Fryer
An air fryer is an incredibly easy way to cook just about anything. You place the food in a fryer-style basket and hot air rapidly circulates all around the food, making the food crisp – much like deep-frying, but without the oil. You can cook anything you'd make in the oven.
Super Useful Air Fryer Accessories
Once you've started using your air fryer more regularly, you'll find there are so many other ways you *could* be using it, if you had a few extra useful accessories. Here are a few favorites that we use almost every day.
12-piece accessories kit for 3.7-5.8 quart air fryers – includes silicone cake pan, cake barrel, pizza pan, toasting/warming rack, skewer rack, silicone mat, bread rack and more
Thermopen instant read thermometer for checking the internal temp of your meats
Evo Oil Sprayer Bottle – BPA, latex, and dehp-free plastic, won't clog or shatter, reusable, refillable, recyclable
Like this recipe? We'd love for you to share it with your friends on social media. For more great recipes, follow us on Pinterest and Facebook, where we share our recipes daily.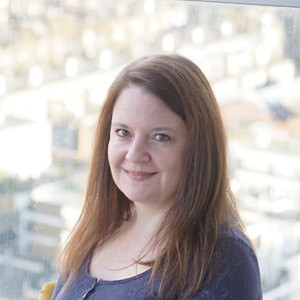 Laura is a passionate foodie and owner of Air Fry Anytime She is dedicated to sharing delicious recipes and helpful tips for using air fryers at home. With years of experience in the kitchen and a love for healthy, flavorful cooking, Laura has become an expert at using air fryers to create amazing meals that are both nutritious and delicious.