Air Fryer Turkey Burgers are quick and result in juicy patties perfect for your burgers. Whether you use homemade turkey patties or store-bought ones, these are cooked to perfection in an air fryer!
» You might also like these Air Fryer Chicken Breast without Breading or Easy Air Fryer BBQ Chicken.
Although store-bought turkey patties are convenient, I prefer making them at home. That's because you can adjust the flavors according to your liking. So, it's really up to you whether you use frozen or homemade turkey patties.
When you cook them in an air fryer, the patties don't require oil. They cook evenly and are done in no time at all. Use the turkey patties to make a delicious burger for lunch, or serve it on a bed of lettuce for a low-carb alternative. Only have chicken? That's cool too. Try our air fryer chicken patties recipe. For a low carb burger option try these hamburger stuffed mushrooms.
Ingredients You Need
If you're using store-bought turkey patties, then that's all you need. You can place as many turkey patties into the air fryer as can fit in a single layer. For me, that's about 4 turkey patties at a time. You'll also need burger buns and accoutrement if you're making turkey burgers.
If you're going to make your own homemade patties, then you'll need a few more ingredients.
Ground turkey: The main ingredient for this recipe is ground turkey. You can either buy minced turkey or grind turkey meat at home.
Seasoning: Salt, black pepper, seasoning salt, onion, powder, and paprika are enough to bring out the flavor in this turkey patty recipe. However, if you like more flavors, add herbs, or chili powder, etc.
Breadcrumbs: Adding some finely ground breadcrumbs will help bind together the turkey so it stays together in a patty without crumbling apart. I don't use Panko here because the pieces are too big.
Spray cooking oil: Spray cooking oil is an amazing product for air fryers. However, if you don't have cooking spray oil, you can grease the air fryer basket with olive oil as well.
For the burgers: Buns, tomato slices, onion slices, lettuce, mayo
Equipment Information
Air fryer: I use this 4-quart basket-style air fryer. It's large enough to fit a meal for 4-6. But some things need more space in the air fryer basket, so they cook evenly.
Kitchen tongs: It's very easy to remove food from your air fryer with kitchen tongs. I use these kitchen tongs that are silicon coated so they don't scratch the interior.
Meat thermometer: The only way to tell if meat is fully cooked to the right temperature is to use a meat thermometer. I use this Instant Read thermometer. It's so quick to open the basket and check the temp.
How to Make Your Own Turkey Patties From Scratch
To make your own turkey patties, combine the ground turkey, salt, pepper, seasoning salt, paprika, onion powder and breadcrumbs in a bowl and mix until evenly combined. I just use my hands for this, because it's easiest to make sure everything gets mixed together well.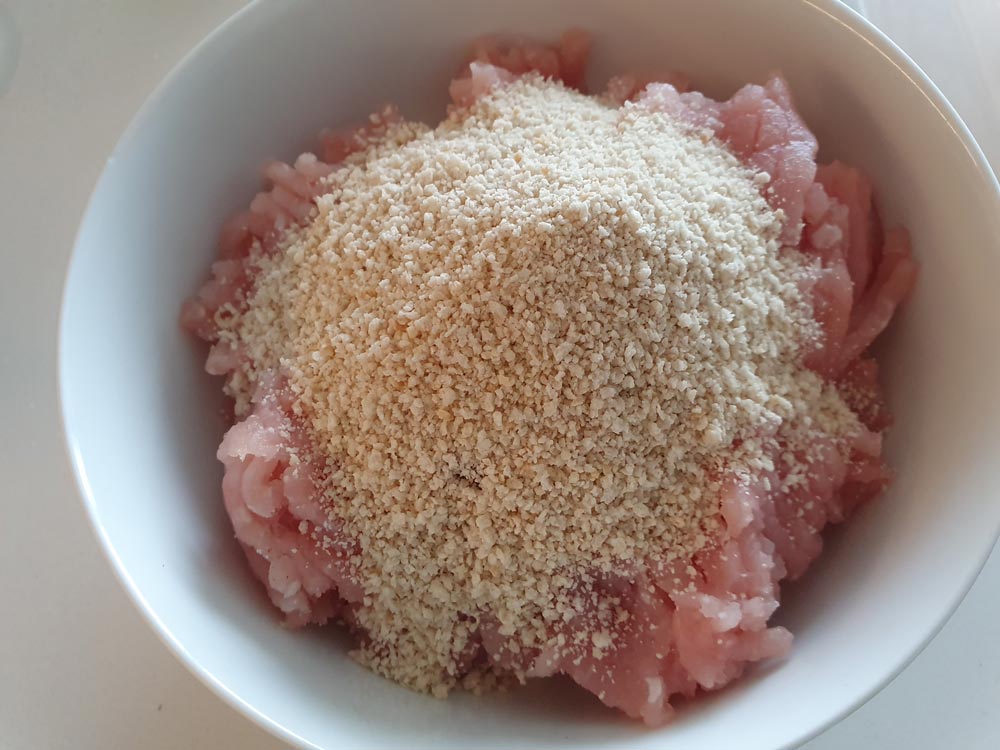 Form flat, round patties with the turkey mixture. Put them in the refrigerator for about 15 minutes to firm up before cooking.
You can double or triple this recipe to make as many turkey patties as you need. You can also make a bunch and put the remaining in the freezer to make later. This is a great way to have turkey burgers on hand to make in a flash.
How to Cook Turkey Patties in the Air Fryer
Making turkey patties in an air fryer is very easy. Here are the few simple steps you have to follow:
Step 1: Start by either taking store-bought turkey patties out of the freezer, or taking your homemade turkey patties out of the refrigerator.
Step 2: Prepare the air fryer basket by spraying cooking oil on the bottom of the basket so the patties don't stick. Place turkey patties in the basket.
Step 3: Cook thawed or homemade turkey patties in the air fryer for 8 minutes at 400° F (200°C). Flip the patties over halfway into the cooking process, so they get evenly browned on both sides. For frozen, cook the for an additional 2-4 minutes, for a total of 10-12 minutes.
Keep in mind that all air fryers cook slightly differently, so the timing might vary for your turkey patties. Frozen patties may need a few more minutes to finish cooking.
The turkey patties should reach an internal temperature of 165° F when they are done. Remember to always check them with a meat thermometer to make sure they are at the correct temperature.
Frequently Asked Questions
Can you cook frozen turkey patties in an air fryer?
Yes, you can cook frozen turkey patties in an air fryer. You don't need to thaw frozen patties. In fact, in my opinion this is the best way to cook frozen turkey patties. Place them, frozen, in the air fryer basket and cook for 10-12 minutes at 400° F, flipping halfway.
Can you add more spices to turkey patties?
Absolutely! You can add different spices to make your turkey patties even more delicious. You can add Italian herbs, jerk seasoning, cumin, paprika, etc., to make them spicy and flavorful.
Can you coat these turkey patties in breadcrumbs?
Yes, you can coat your homemade turkey patties in an egg wash and then add breadcrumbs on each side. This will give the turkey a crunchy exterior, but it will need to be sprayed with cooking oil before cooking in order to produce that nice crispy crust.
Like this recipe? We'd love for you to share it with your friends on social media. For more great recipes, follow us on Pinterest and Facebook, where we share our recipes daily.
Air Fryer Turkey Burgers
Air fryer Turkey Burgers are quick and result in juicy patties perfect for your burgers, whether you use store-bought patties or make your own.
Ingredients
4

turkey patties

homemade or purchased

Spray cooking oil

Salt & pepper

4

buns

1

small

tomato

sliced

4

leaves

lettuce

2

tablespoons

mayonnaise

if desired
For homemade turkey patties
1

pound

ground turkey

450g turkey mince

1/2

teaspoon

salt

1/4

teaspoon

ground black pepper

1/4

teaspoon

paprika

1/4

teaspoon

seasoned salt

1/4

teaspoon

onion powder

1/4

cup

breadcrumbs
Instructions
To make your own turkey patties, combine ground turkey, salt, pepper, paprika, seasoned salt, onion powder and breadcrumbs in a bowl and mix until evenly combined. Form flat, round patties and place in refrigerator to firm up for at least 15 minutes.

Spray air fryer basket with cooking spray and add turkey patties. For homemade patties, cook at 400°F (200°C) for 8 minutes, flipping halfway. For frozen purchased turkey patties, cook at 400°F for 10-12 minutes, flipping halfway through.

Once done, dress each bun with mayonnaise, lettuce, tomato, and a turkey patty.
All air fryers have different wattage and may cook at different rates. You may need to adjust the time or temp for the best results.
Nutrition
Calories:
623
kcal
Carbohydrates:
39
g
Protein:
62
g
Fat:
22
g
Saturated Fat:
5
g
Polyunsaturated Fat:
4
g
Monounsaturated Fat:
2
g
Trans Fat:
1
g
Cholesterol:
173
mg
Sodium:
1017
mg
Potassium:
418
mg
Fiber:
2
g
Sugar:
6
g
Vitamin A:
407
IU
Vitamin C:
4
mg
Calcium:
55
mg
Iron:
13
mg
Pin this recipe for later!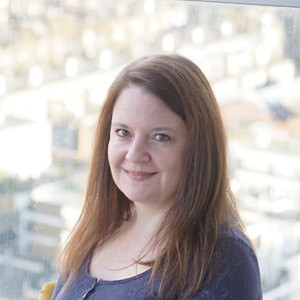 Laura is a passionate foodie and owner of Air Fry Anytime She is dedicated to sharing delicious recipes and helpful tips for using air fryers at home. With years of experience in the kitchen and a love for healthy, flavorful cooking, Laura has become an expert at using air fryers to create amazing meals that are both nutritious and delicious.