This Air Fryer Beets recipe takes a naturally sweet and earthy ingredient and transforms it into a crispy, delectable delight in just under 20 minutes in the air fryer.
» You might also like these Simple Air Fryer Frozen Brussels Sprouts.
You'll be surprised by how a simple preparation method like air frying can pack a punch of flavor in every beet cube. Gone are the days of boiling and peeling messy beets, getting red juice all over everything. All you have to do here is peel and cook.
We eat a lot of beets, because they're great in so many ways. You can eat them simply with salt and pepper, you can add them to salads, add some pine nuts, goat cheese, and vinaigrette to make its own salad, or even make soup, like borscht.
Ingredients You Need
To make this recipe, you'll need the following ingredients:
Beets – It doesn't matter what size or color beets you buy. They will all be peeled and cubed anyways. It's fun to use a mix of colors, if they're available.
Olive oil – You can use other cooking oils like avocado or sunflower.
Salt and ground black pepper – We keep the seasoning super simple for these beets, but you can really jazz them up with different seasonings, if you want.
Equipment Information
Air fryer: I use this 4-quart basket-style air fryer. It's large enough to fit a meal for 4-6. But some things need more space in the air fryer basket, so they cook evenly.
Kitchen tongs: It's very easy to remove food from your air fryer with kitchen tongs. I use these kitchen tongs that are silicon coated so they don't scratch the interior.
How to Make Air Fryer Beets
First, peel and cube your beets. Aim for even-sized pieces so they all cook at the same pace. I usually make them about 1 1/2″ to 2″.
Place the peeled, cubed beets in a mixing bowl. Add the oil, salt, and pepper. Toss until all the beet cubes are well-coated with the oil and seasonings. This ensures an even flavor throughout.
Pour the beet cubes into the air fryer basket, ensuring that they are in a single layer. This is important for even cooking and the perfect crispy texture. Overcrowding the basket can result in some pieces not cooking properly.
Cook at 375°F (190°C) for 17-20 minutes. Halfway through cooking, shake the basket to toss the beets. This step helps the beets to cook evenly and achieve a nice crispy exterior.
Test the doneness by piercing the beets with a fork. If they are tender to your liking, your dish is ready to serve!
How to Use Beets
This air fryer beets recipe is incredibly versatile. You can serve them as a side dish with your favorite proteins such as chicken, fish, or steak. If you're vegetarian or vegan, try pairing them with a grain like quinoa or farro for a complete meal. They're also excellent tossed in salads or served as a healthy snack.
How to Store Beets
If you have leftover cooked beets, they can be stored in an airtight container in the refrigerator for up to 3-4 days. For raw beets, store them in a cool, dry place. Once cut, they should be placed in a bag or container in the refrigerator and used within a few days.
When you're ready to reheat beets, you can put them back in the air fryer on 375° F for about 5 minutes. You can also warm them in the microwave or on the stove top on medium heat, until they are heated through.
Frequently Asked Questions
What is the healthiest way to cook fresh beets?
There are many healthy ways to cook fresh beets, including this air fryer method. Another great way is to steam or boil them. They don't require any cooking oil, but a little bit of olive oil adds some great flavor and keeps them from drying out.
Should you peel beets before cooking?
It's best to peel your beets before cooking them. Since beets are root vegetables, they are often still coated with some dirt. However, if you scrub them well, you can remove the dirt so it's not necessary to peel them. The peel is a good source of vitamins and minerals.
Are roasted beets better than boiled?
There's no right or wrong way to make beets, but you might prefer one method over another. Roasted beets have a sweeter flavor and a creamier texture, while boiled beets are mild and firm.
Like this recipe? We'd love for you to share it with your friends on social media. For more great recipes, follow us on Pinterest and Facebook, where we share our recipes daily.
Easy Air Fryer Beets
This Air Fryer Beets recipe takes a naturally sweet and earthy ingredient and transforms it into a crispy, delectable delight in just under 20 minutes in the air fryer.
Ingredients
4

medium beets

peeled and cubed

1

tablespoon

(

15

ml

)

olive oil

1/2

teaspoon

(

3

g

)

salt

1/4

teaspoon

(

0.5

g

)

ground black pepper
Instructions
Place the peeled, cubed beets in a

mixing bowl

. Add the oil, salt and pepper. Toss to coat.

Pour the beets into the air fryer basket in a single layer.

Cook at 375°F (190°C) for 17-20 minutes, until tender to your liking, shaking the basket halfway through cooking.
All air fryers have different wattage and may cook at different rates. You may need to adjust the time or temp for the best results.
Nutrition
Calories:
67
kcal
Carbohydrates:
8
g
Protein:
1
g
Fat:
4
g
Saturated Fat:
1
g
Polyunsaturated Fat:
0.4
g
Monounsaturated Fat:
3
g
Sodium:
355
mg
Potassium:
268
mg
Fiber:
2
g
Sugar:
6
g
Vitamin A:
28
IU
Vitamin C:
4
mg
Calcium:
14
mg
Iron:
1
mg
🥧 If you're interested in more great recipes, I share all my favorite recipes over at A Food Lover's Kitchen, and you'll find Instant Pot recipes at A Pressure Cooker Kitchen, and cocktails and drinks at Savored Sips. Check it out today!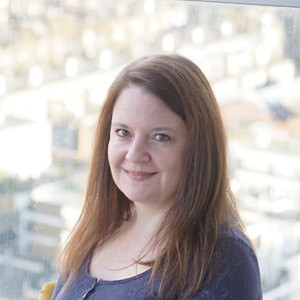 Laura is a passionate foodie and owner of Air Fry Anytime She is dedicated to sharing delicious recipes and helpful tips for using air fryers at home. With years of experience in the kitchen and a love for healthy, flavorful cooking, Laura has become an expert at using air fryers to create amazing meals that are both nutritious and delicious.